Christmas is such a delightful time of the year. The anticipation of this joyous occasion brings such an amazing atmosphere to the art room as the impending holidays approach. Students of all ages embrace the opportunity to create festive-themed pieces that are treasured on trees and shelves in their family homes. With such a wide array of art and craft that can be produced, the hardest part is choosing what to create!

Christmas Wreath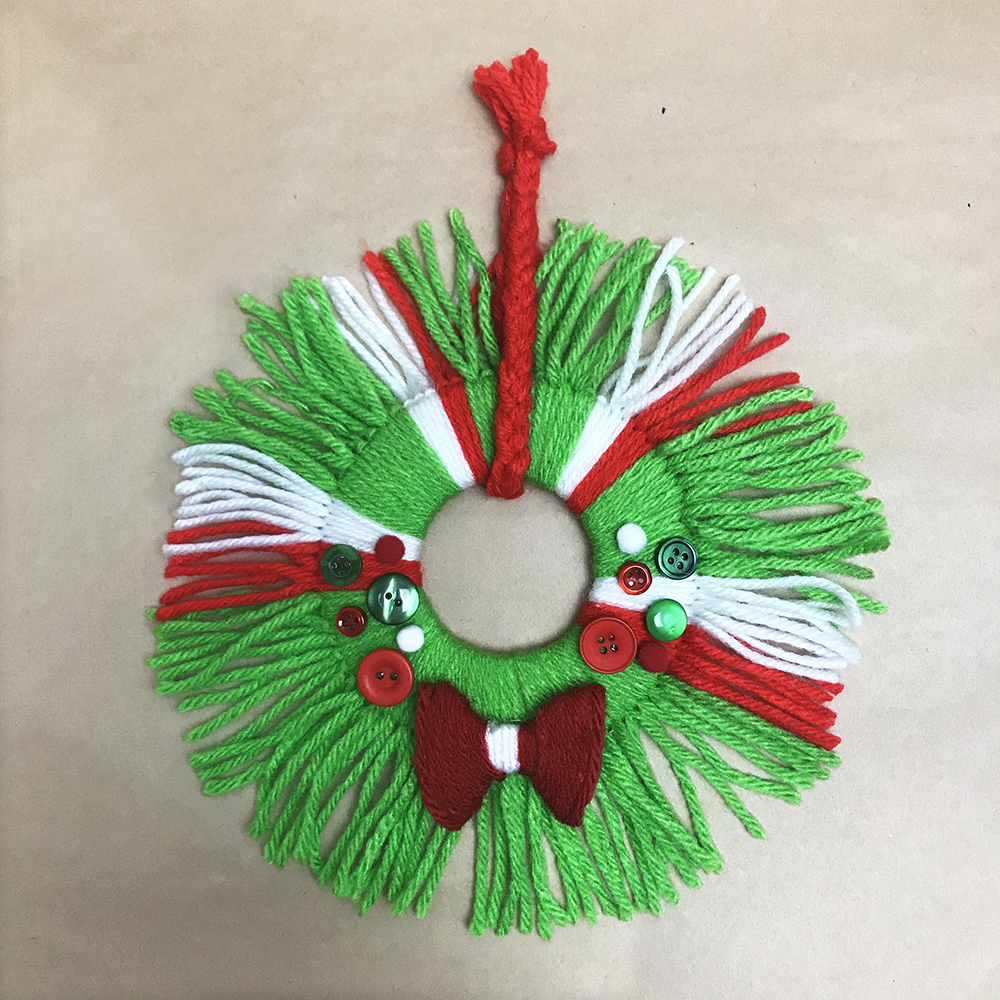 We hang them with such love and care on our doors during the Christmas period as a symbol of family and eternity, it is only fitting that they should feature in any festive crafting project.
This wreath kit is just perfect as you can make it as is or you can add your own unique touches to it. The creating process will build and develop fine motor skills as each strand of yarn is attached to the cardboard ring. Students can personalise their wreaths with different coloured yarn, extra pompoms, bows, buttons, bells or even felt cut-outs. I have used the centre cardboard circle and some yarn to make a bow. This would be a lovely addition to any Christmas tree.
Featured Products:
Wreath Yarn Kit
Red Acrylic Yarn  
White Acrylic Yarn
Paper Angel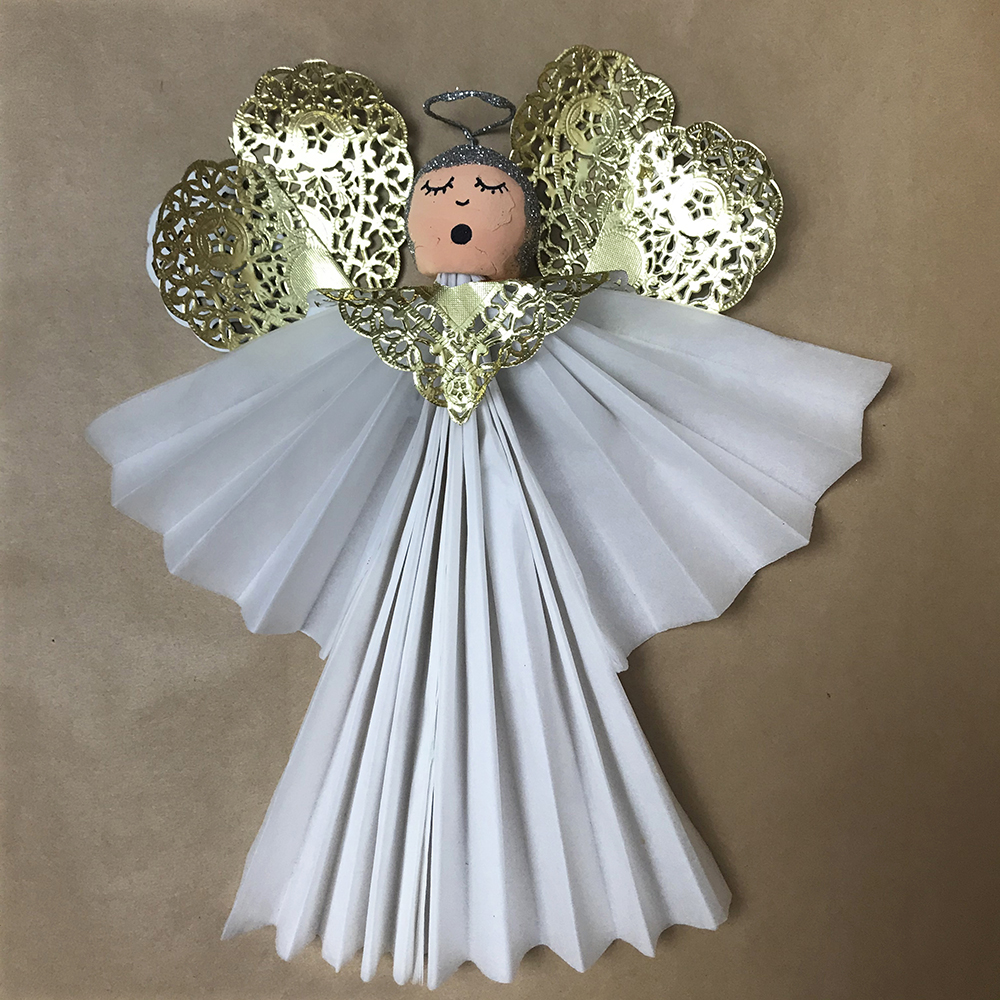 What a classic, the Christmas angel has been re-imagined in so many ways in classrooms and art rooms alike. Their angelic form and principal position on any tree make them a delight to create.
This version can be produced simplistically or can have all the bells and whistles added to it to make it sparkle bright. The basis for the angel is paper which can be white cartridge paper or tissue paper that is then concertina folded. When using cartridge paper students can use gold and silver pens to add patterns before folding. The heart-shaped doilies are divine for this project, just the ideal shape to fashion wings and an elaborate collar for the angel's dress before adding a Magiclay head adorned in glitter. A halo can be made from various materials such as armature wire or a tinsel pipe cleaner and is the perfect finishing touch for an angel that will capture many hearts.
Featured Products:
Coloured Tissue Paper
Gold Heart Shaped Doileys
Candy Coloured Paper Magiclay 
Creatistics Glitter Shakers
Christmas Printmaking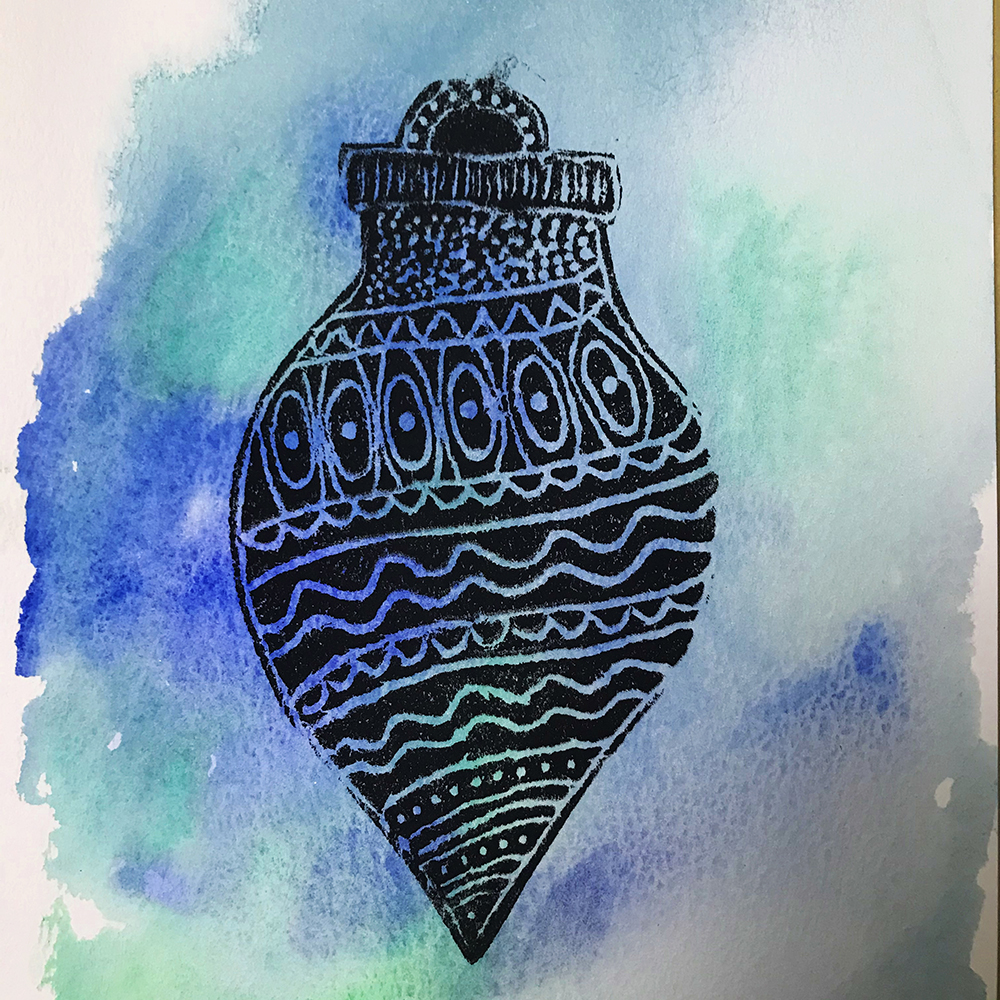 There are so many different symbols that we associate with Christmas time. Printmaking is a wonderful process to use to give your students' illustrations a new life. Using the A4 printing foam, a Christmas-inspired drawing and a blunt pencil or ballpoint pen students can transfer their design onto the printing plate which can be cut to any size or shape. The creative process from here is limitless where different backgrounds can be created to apply the print such as tissue paper collages, watercolour washes and textured papers.
Featured Products:
A4 Printing Foam 
Coloured Tissue Paper
Printing Ink
Australiana Christmas
From Santas on surfboards to kangaroos pulling a ute sleigh, an Australiana Christmas is unique and wonderful and is the inspiration for this artwork using a glass cloche. This activity has a lovely depth to it as it combines sculpture and drawing. Students can imagine Australian Christmas scenes, drawing the background on paper to curve around the glass cloche, and then add to their scene with Magiclay models. A task that will have their imaginations running wild with a hint of humour. This piece will be treasured by all and is one that all children will place on the shelf every year during the festive period.
Featured Products:
Candy Coloured Paper Magiclay 
Glass Cloche
Gingerbread People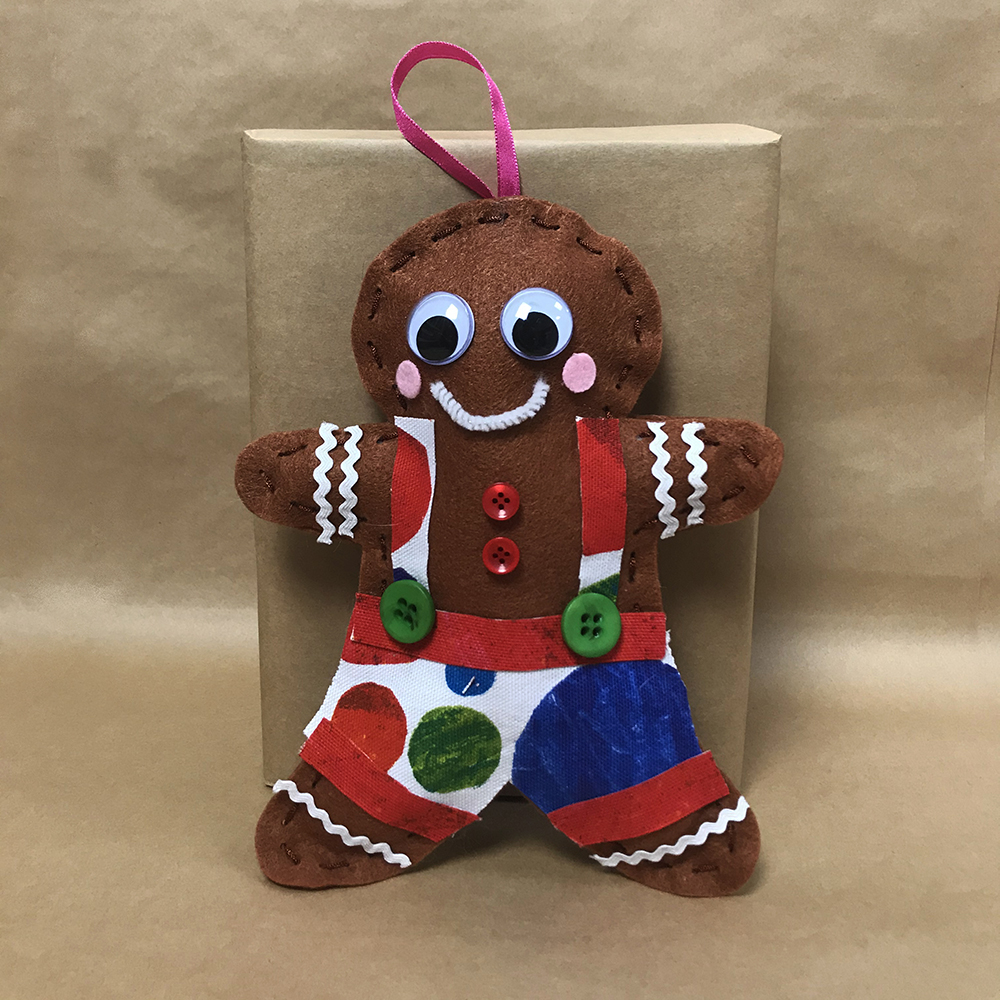 A character that has inspired songs and been in movies, the beloved gingerbread man has personality and style.
The Felt Gingerbread Sewing Kit comes complete to assemble your very own plush gingerbread person. Fantastic for beginner sewing skills with the pre-cut holes, the plastic needle supplied glides through to make each stitch. Once the student's gingerbread person is filled with stuffing then the creativity can begin. Use the accessories supplied with the kit to bring them to life or give students the option of other craft materials such as buttons, fabric, glitter and felt shapes and pieces to add their own unique touches.
Featured Product:
Felt Gingerbread Sewing Kit
Paper Bag Elf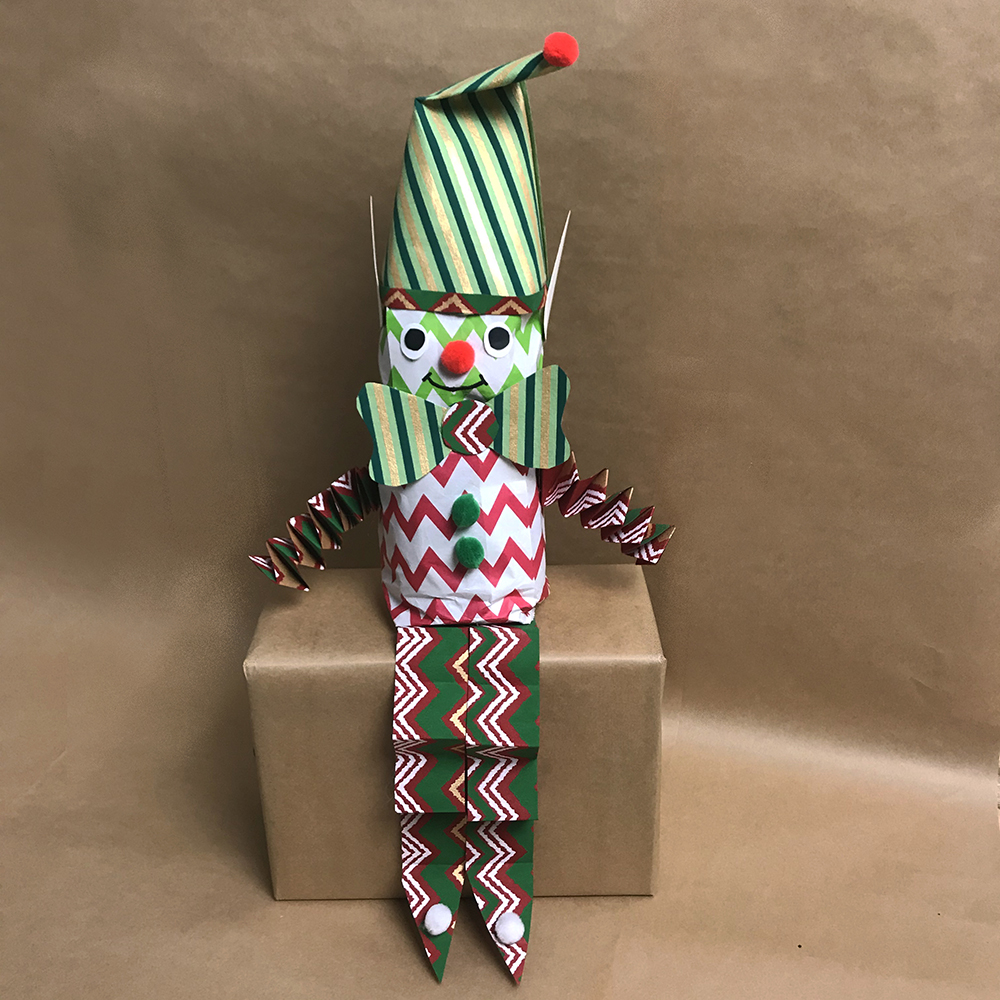 It would not be Christmas without Santa's fabulous little helpers, the elves, busily working away in the toy shop. Inspired by "The Elf on the Shelf" this paper bag sculpture will enhance any students paper techniques. From concertina folds to jack-in-the-box springs, this elf has it all. Two Christmassy-coloured paper bags form the base shapes that are packed with low gsm paper, closed and glued together to form the head and body. Now it is time to add character using patterned paper. This step is where each student can make their own creative choices to decide what their elf will look like. From bows to buttons and hats, each student can give their elf a unique style.
Featured Products:
Christmas Coloured Paper Bags
Handmade Christmas Paper
Christmas Cards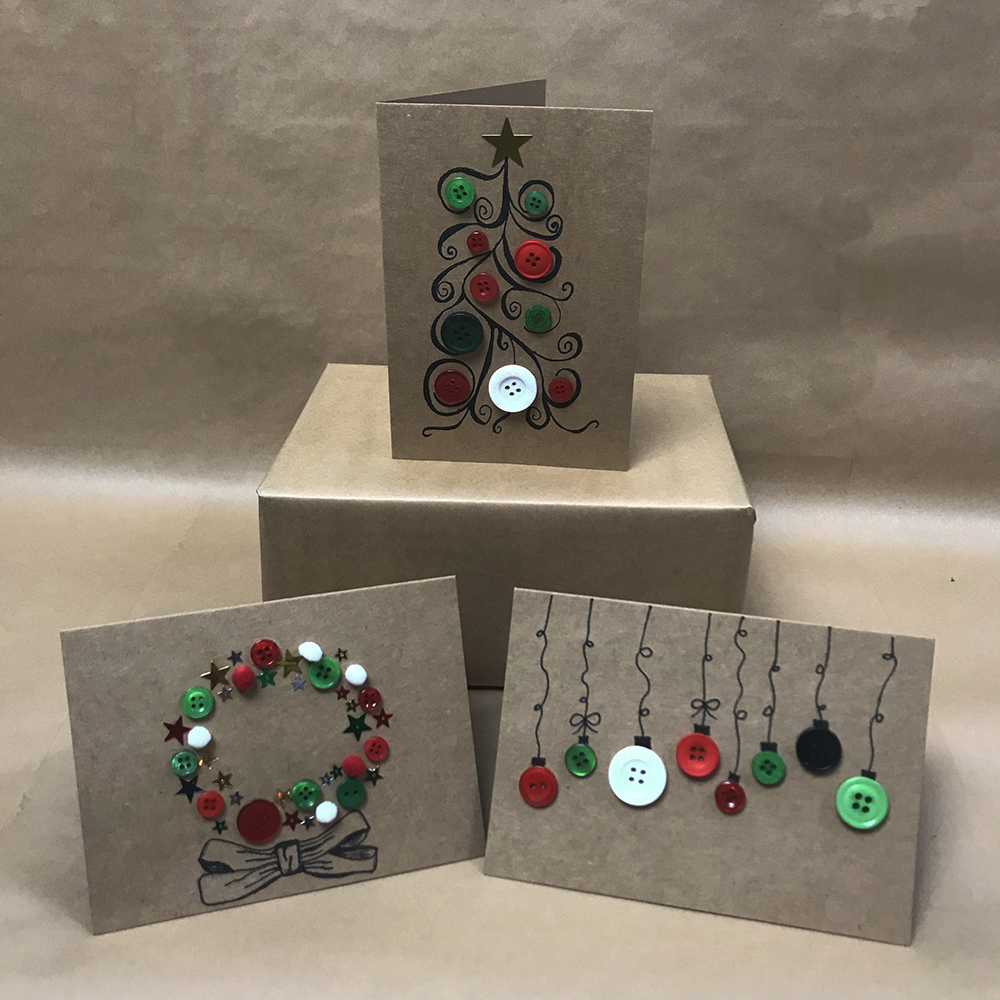 Christmas wishes and joy are spread across the globe in folded pieces of card and paper. Students love giving these to their families as well as their friends. There are so many different materials you can use to create, and these natural coloured cards are the perfect canvas for creative ideas to adorn their surfaces. Buttons are so versatile, and students can imagine them into anything.
Featured Products:
Natural Cards and Envelopes
Christmas Coloured Buttons
Christmas Sequins Mix 
How do you spark the Christmas imagination in your learning environment? We'd love to hear from you!
About the Author
Olivia is a specialist Visual Art Teacher in an ELC, primary and secondary school setting. She has a broad breadth of experience with inquiry learning and is an IBO-qualified educator. Olivia particularly enjoys developing Visual Art units around STEAM which include electronics, technology and science concepts.