We see reflected and mirrored images wherever we go. From our own reflections looking back at us in the bathroom mirror or a shop window to the reflections of nature on a still lake or in our car's rear-view or side mirrors – we are surrounded by reflections! Mirrors and reflections can bring curiosity, fascination and discovery for all of us, including children.
You'll likely remember the look of surprise when a baby recognises themselves in the mirror, or the look of wonder and concentration as toddlers examine the details of their facial expressions or the happy giggles of pre-schoolers as they dress up and march past the mirror in their fancy and creative costumes. Mirrors and the reflections they make can be a source of fun, intrigue, inquiry and experimentation and have so many incredible learning opportunities. Let's have a look at some mirrors and reflections activities ideal for the early childhood learning environment.
Mirrors + Nature
The great outdoors is filled with an endless supply of beautiful and interesting objects. Leaves, pebbles, sticks and twigs, flowers, feathers, pinecones, seedpods and grass to name but a few! You might even be fortunate enough to find an old birds' nest on the ground after a windy day. It's a wonderful opportunity for a nature treasure hunt, and the children are able to bring back their treasures to place on the mirrors ready for further exploration. There are all sorts of shapes, textures, colours and shades to investigate. With so many incredible reflections happening, many questions can arise and conversations can take place, welcoming further inquiry and exploration. This is also an ideal activity for magnifying glasses, opening the door for even more opportunities for reflective surface exploration.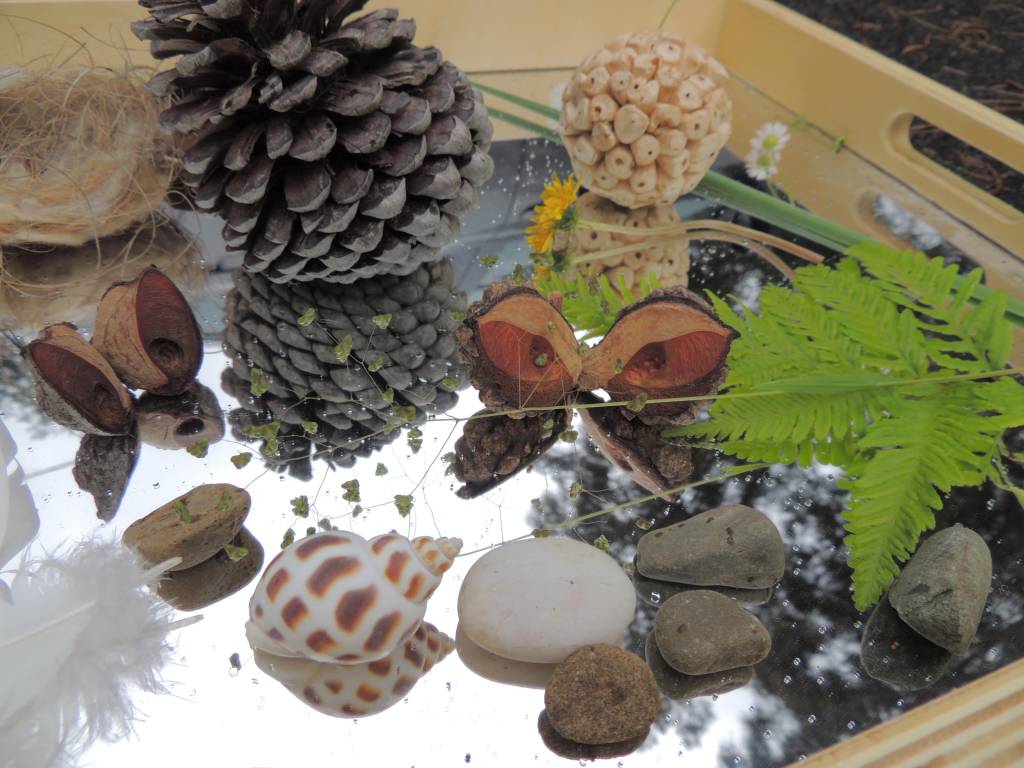 Featured Product:
Mirrors + Art
Mirrors are a great addition to the art space. They allow children to experiment and explore all the angles of their painting subjects, from still life paintings of fruit and flowers to exploring light and shapes in multiple dimensions. Mirrors can also be a fun way to combine art with the exploration of a child's self-image by using their own face as the painting subject. Children are able to look at their reflection in the mirror and, using a brush with paint, they can apply the paint directly onto the mirror to create a portrait of themselves using the mirror as the painting surface. Simply wipe the mirror clean and it's ready to go again.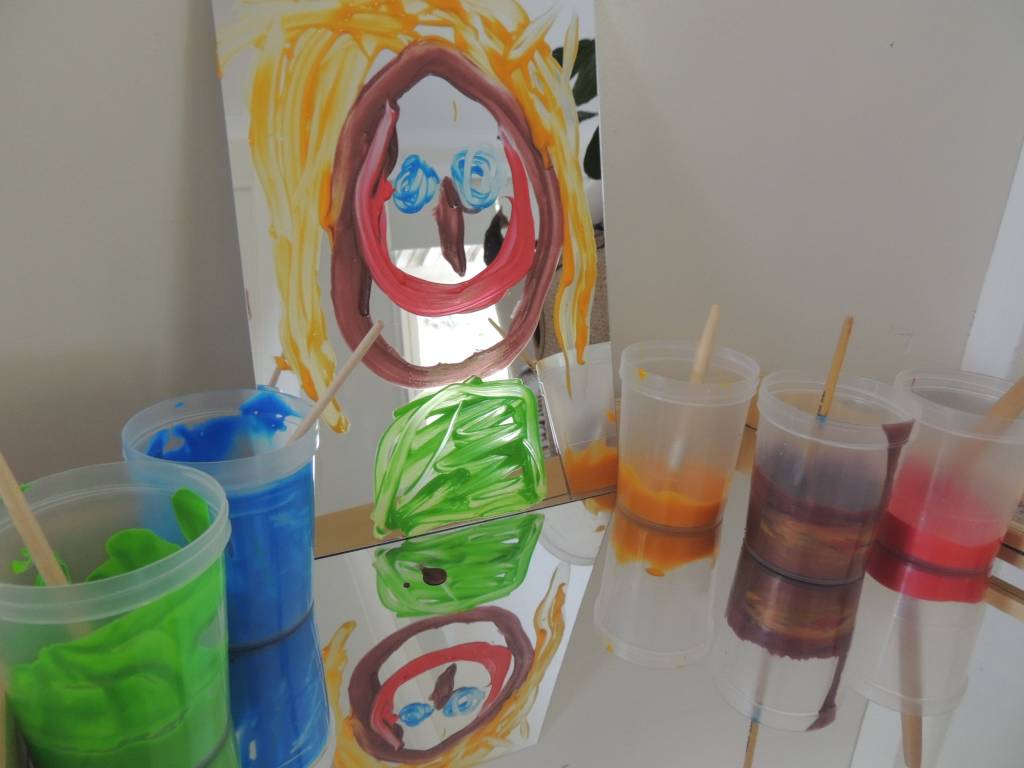 Featured Product:
Mirrors + Loose Parts
Mirrors and loose parts go so well together. Loose parts play is all about the open-ended possibilities to use loose items to make and mould, to tinker around, to build and construct, to form shapes and patterns, to transport and carry loose items around or to use as visual representations for children's imaginings. There's really no limit to loose parts play. With loose parts, each day becomes a new way. Adding in mirrors provides even more possibilities for wonder and discovery, bringing mirrored images and reflections to the learning space for an extra added dimension to loose parts play.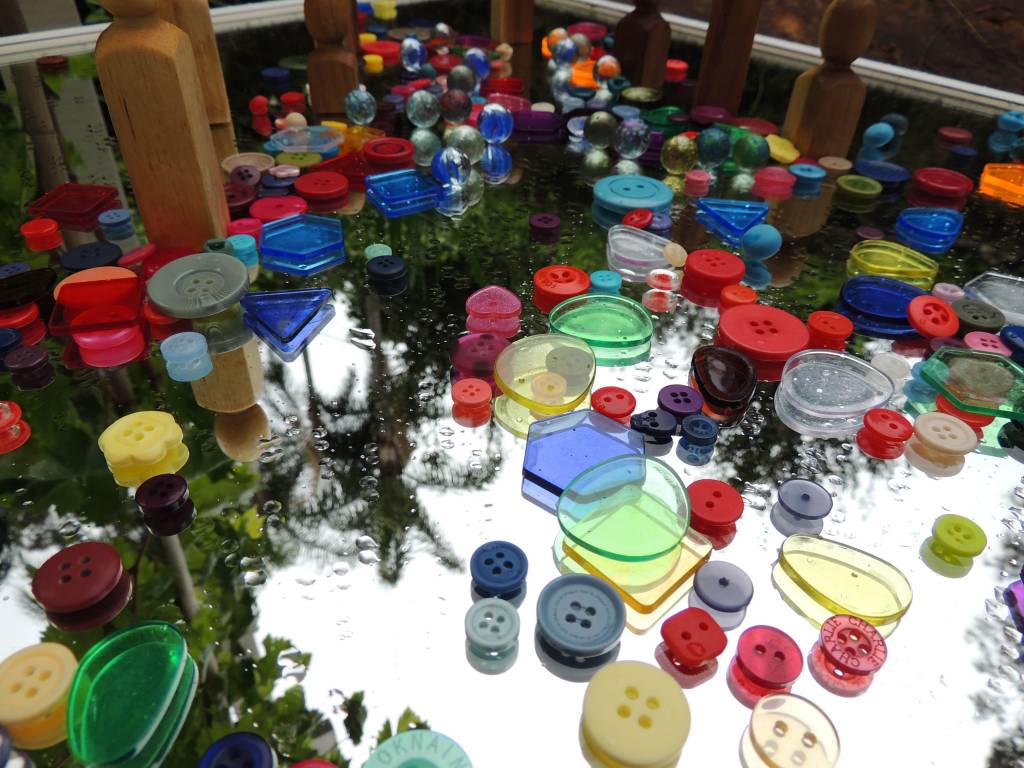 Featured Products:
Mirrors + Rainbows
So often children are fascinated by rainbows. The giant presence of a rainbow in the sky when the sun comes out after a rainy day is truly spectacular. There are bright colours to explore, all nesting neatly into each other in gradually increasing arches. When rainbows are reflected over a still lake there are even more opportunities for wonder and exploration. Recreating the magic of rainbows in the learning environment can be done using mirrors combined with colourful wooden rainbows. The rainbows can be rearranged in so many combinations of colour and size and can also be combined with all sorts of resources for building, loose parts exploration or small world play. The only limit is their imaginations!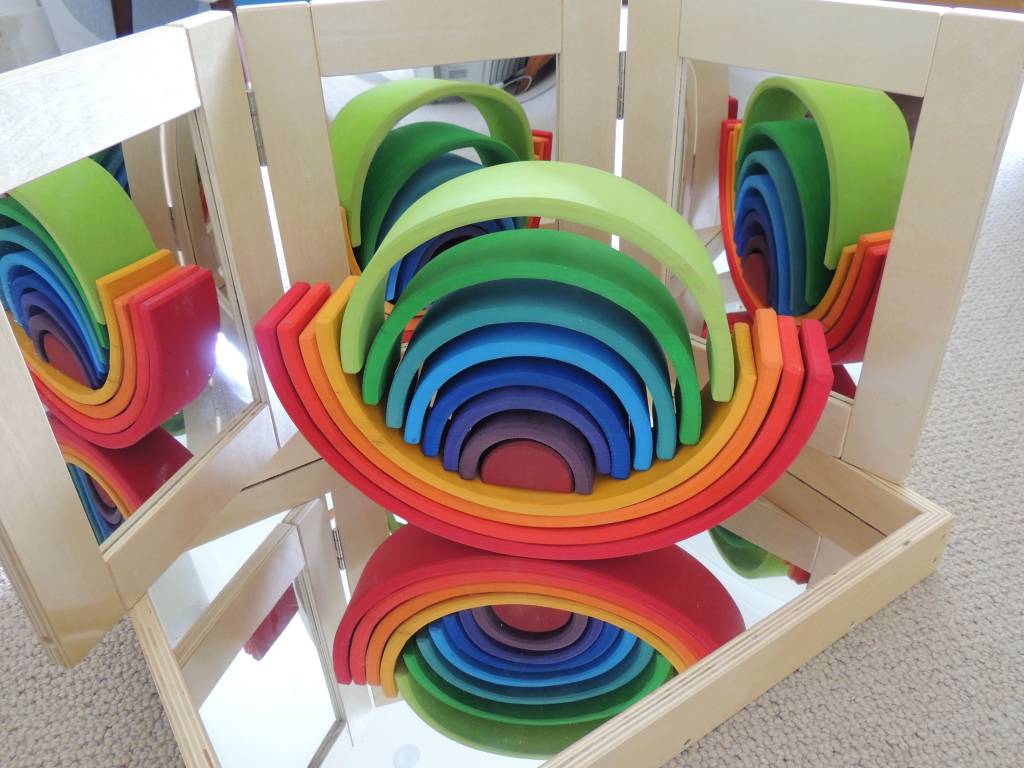 Featured Products:
Mirrors + Print Making
Another creative way to use mirrors in the learning environment is with paint as a print-making surface. Paint is added onto the mirror, ready to be smoothed out with brushes or sponges, or, for an, even more, fun hands-on sensory exploration, use hands and fingers to smooth the paint across the mirror. Your print-making surface is now ready for the design process to begin. Simply use brushes, or fingers, to make a pattern or picture in the paint. Place a piece of paper onto the paint-covered mirror and gently smooth the paper down. Then, carefully peel and lift the paper off the mirror to reveal the picture or print that has been transferred over. It's a wonderful way to explore the concept of reflections and mirror images through hands-on art.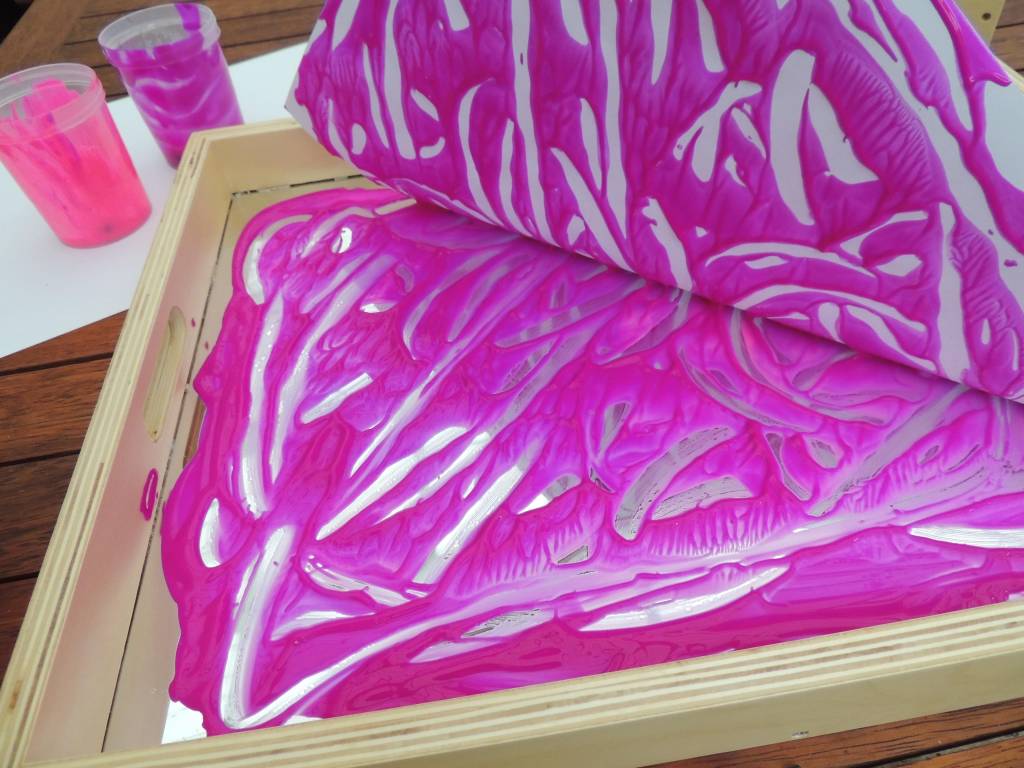 Featured Products:
Mirrors + Sensory Exploration
Mirror trays along with sensory exploration are also a wonderful addition to the learning environment, allowing all sorts of fun and discovery to take place using sand, slime, goop or foam. Hands-on sensory exploration has so many developmental benefits, from allowing children to get a 'feel' of their fingers and hands and all the things they can do, to building strength and coordination of motor skills. This all allows children to carry out so many everyday activities and tasks including drawing and writing, brushing teeth, self-feeding, dressing and undressing, building and construction or working on fiddly and tricky manipulation objects. Children are able to use their hands and fingers to make lines and patterns in the sand or other chosen sensory material, drawing and even experimenting with making the form and shapes of numbers and letters.
Featured Products:
Mirrors + Construction
A mirror added to building and construction adds another level of interest and intrigue. Mirrors can be used as a building surface, or placed in and around the building space, allowing children to explore and experiment with the shapes and forms of their chosen building materials as their structure builds up into the sky. The best part of construction is knocking it down afterwards! We all know that happy sound of shrieking and laughter as a child knocks down their building when they've finished with it. Mirrors multiply the merriment, providing many angles of reflection as buildings go up as well as down. And when mirrors are added with more mirrors, they reflect children's constructions infinitely. It's an activity-rich in exploration and learning!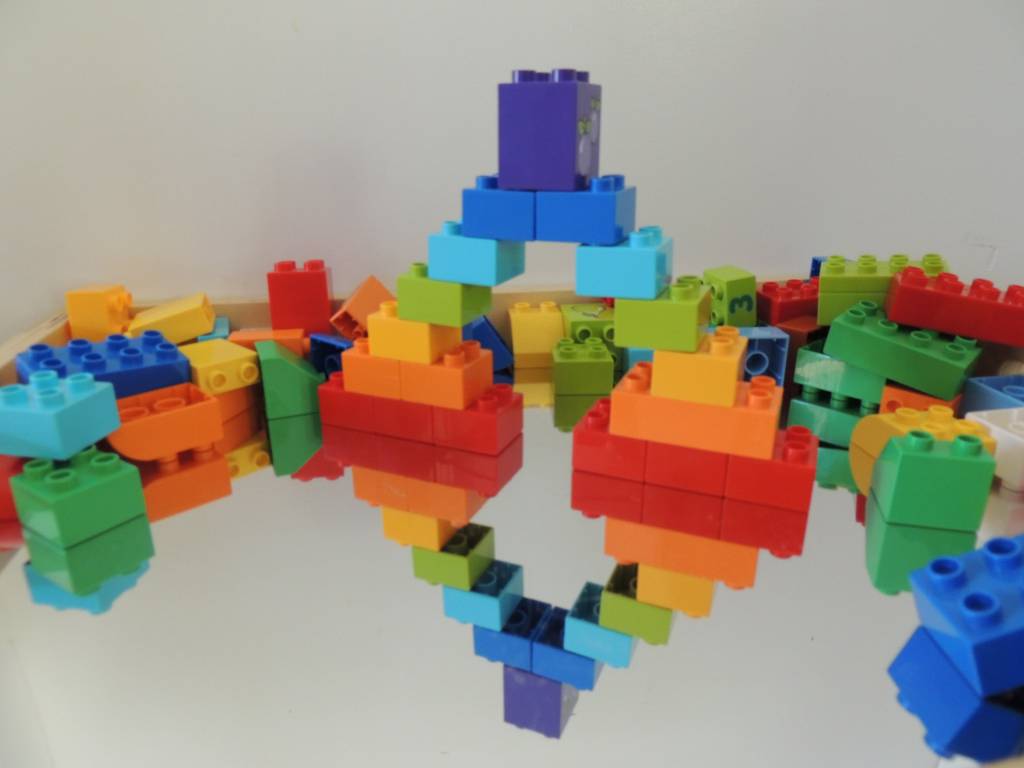 Featured Products:
How do you use mirrors in your learning environment? We'd love to hear from you!
About the Author
Penny Groen is an Early Childhood Teacher who has been working in Early Childhood Education and Care settings around Sydney for 17 years. She has a passion for working in meaningful partnerships with families and communities, providing a responsive and engaging curriculum where everyone feels welcome to contribute. You can see Penny's interest in the natural world with all the weird and wonderful experiments the growing both inside and outside the classroom. Penny's also known for equipping children with the tools to explore their interests and celebrate the discoveries each day brings