The Osmo range features some of my favourite classroom resources for introducing coding and integrating technology across multiple key learning areas. Today I'm going to share with you the top five things I love about Osmo. Read along to find top-rated products and resources that my students and I love to use in our classroom.
Literacy & Numeracy Integration
Osmo has a large range of apps that cater to English and mathematics curriculum links as well as literacy and numeracy general capabilities. I began my Osmo journey with the Genius Starter Kit (ages 6-10), which allowed me to explore apps such as Osmo Words, Osmo Numbers and five other great programs. The Genius Starter Kit encourages versatile use of accessories across multiple apps and allows students to explore concepts they are developing whilst extending their understanding to new settings. Purchasing the Genius Starter Kit provided me with opportunities to explore various accessories such as the word tiles, number tiles and tangram pieces. It was as simple as unpacking the box and downloading the app!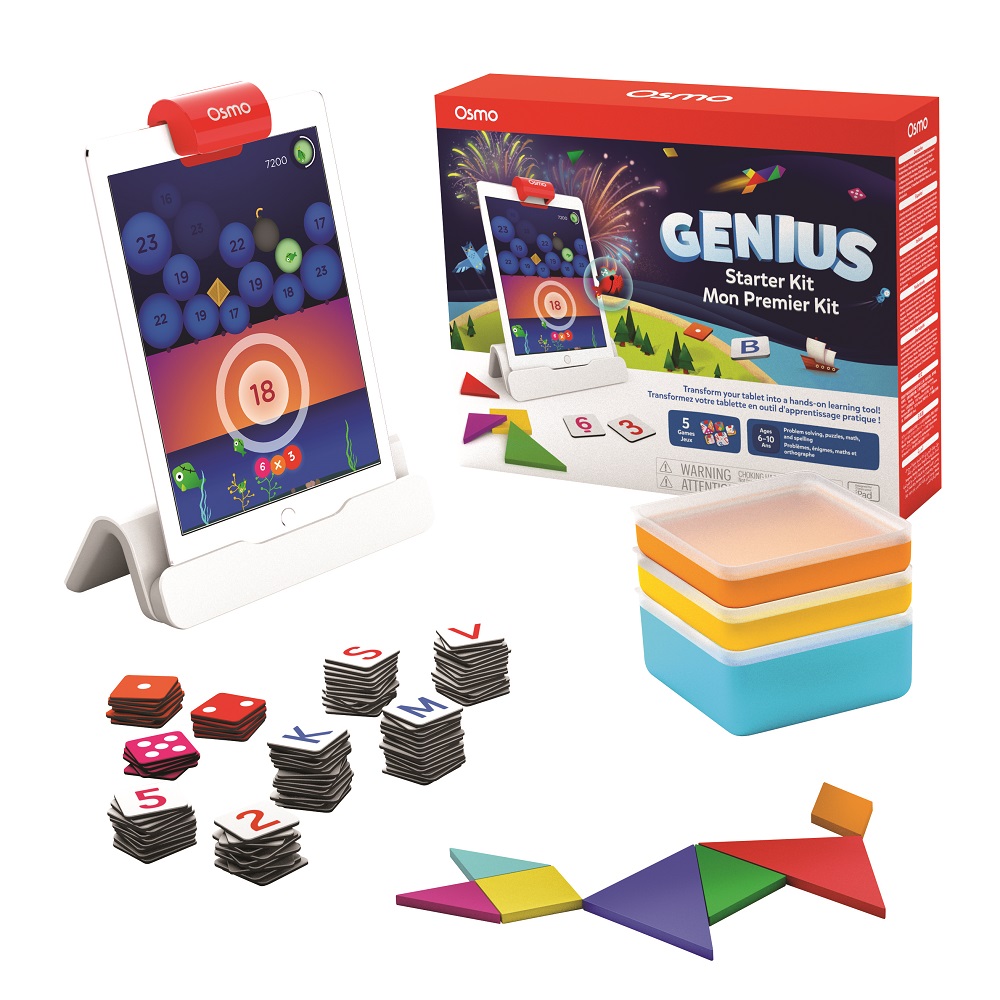 The Osmo Words app has been a crowd favourite in my learning space and fantastic for promoting letter recognition, decoding and spelling rules across various age groups. Students can work alongside a computer guide or challenge their friends to a multiplayer competition. Adjusting the ability level has allowed flexible use of the product across various users and their needs. The Osmo accessories can be purchased separately and the Osmo support team can quite often generously provide replacements. No one likes missing pieces, right?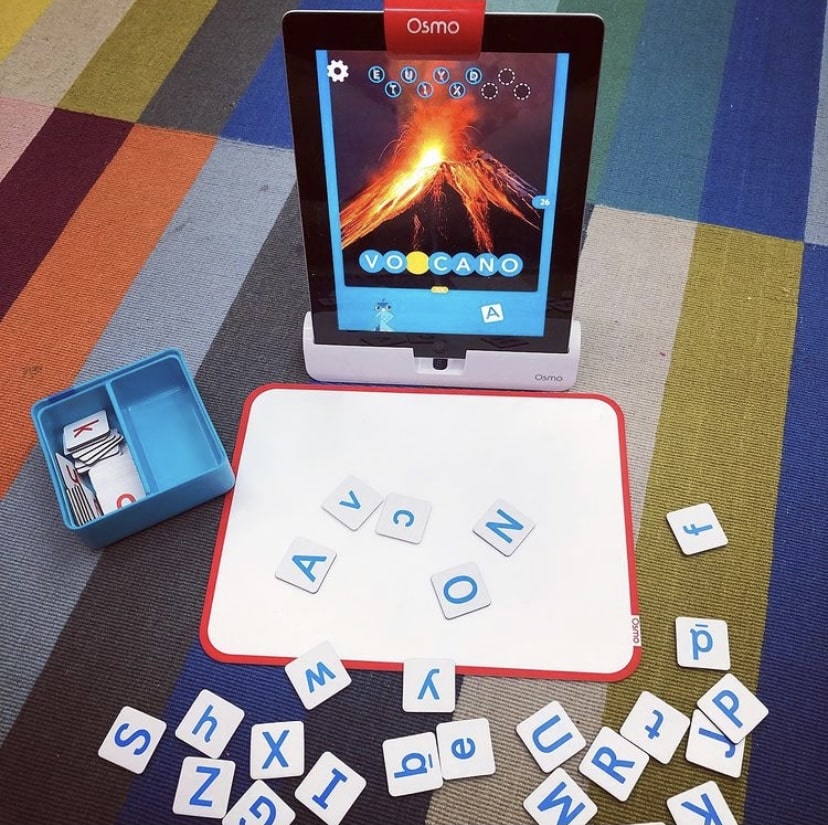 The Osmo Math Wizard series (ages 6-8) has been recently launched, which focuses on place value and measurement concepts within the mathematics curriculum. These new additions to the Osmo range provide engaging ways to promote fluencies within these concept areas. Both programs include interactive guides, printed student workbooks, sturdy game pieces, storage solutions and game-based learning opportunities. The Osmo reflector and the interactive guide provides feedback to the child on their place value and measurement work. This app enables multiple users to create accounts which allows for the product to be used by a classroom shared audience.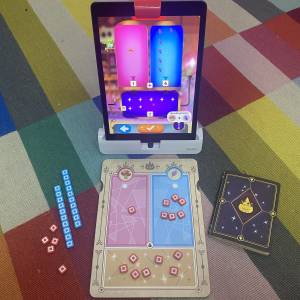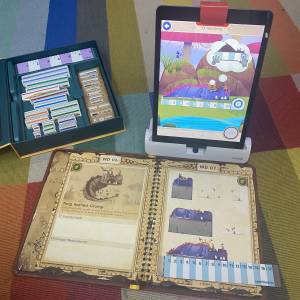 The Osmo range includes various other apps such as Osmo Kaleidoscope and Osmo Tangram, which assist in promoting discrete parts of the mathematics curriculum or combining the ICT General Capability and Numeracy General Capability in your play-based learning experiences.
Projector App
The Osmo Projector app was launched during peak COVID-19 home learning in Australia. Responding to urgent requests from educators seeking the right tool to teach in an online or remote learning environment, Osmo created this free app to use in conjunction with the Osmo base and reflector. The app allows educators to scribe on whiteboards, worksheets or manipulate objects in front of the reflector and base, and the iPad will display this in the correct orientation for viewers. When combined with online conferencing platforms such as Zoom or by using AirPlay to stream from your device to LED displays in the classroom, this provides an innovative way to use your iPad as a projector for face-to-face and virtual learning.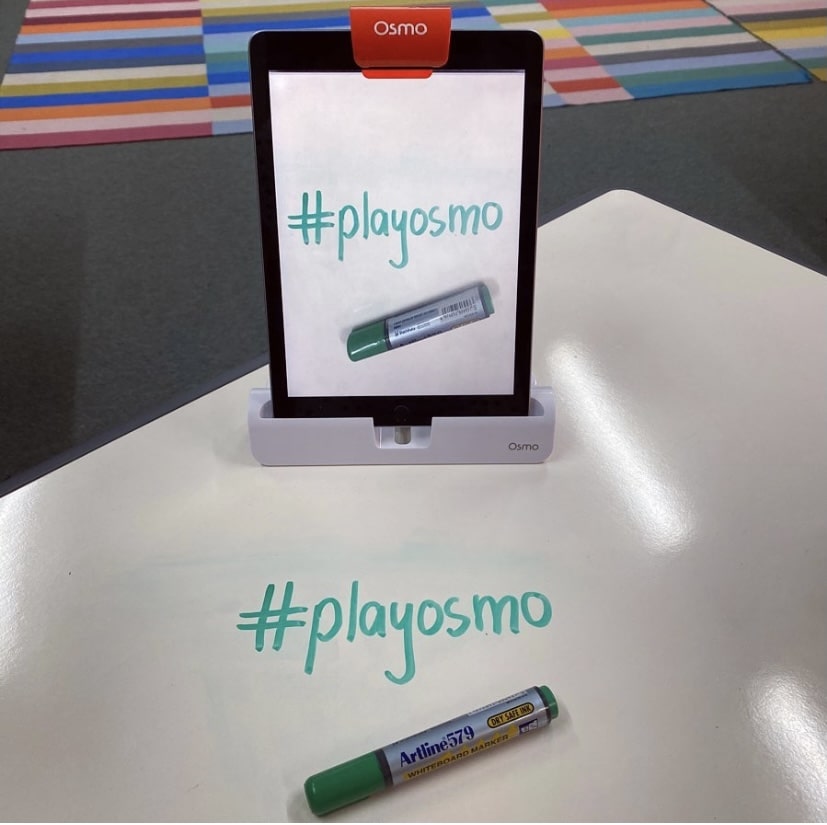 In my classroom, I AirPlay my iPad to my Macbook which is displayed on my LED TV screen. I use the Projector app to illustrate sequencing concepts such as arrows and patterns from my work station, allowing all students to view this live-action while I'm modelling a lesson to the class. A benefit to this app is that you can screen record your learning experience and upload it to online portfolios or live cast during online conferencing.
Coding Starter Kit
The Osmo Coding Starter Kit (ages 5-10) provides users with access to the Osmo Coding Awbie, Osmo Coding Jam and Osmo Coding Duo apps. These hands-on learning apps provide various ways to access the Digital Technologies curriculum concepts of directional sequencing, algorithms and abstraction. This kit provides fabulous introductory and intermediate learning opportunities with self-paced programs and built-in computer support guides. With a mix between structured learning tasks and free-play opportunities, the Coding Starter Kit is a go-to product of mine as a Specialist Digital Technologies teacher. Plus, if the students are begging to use them at lunch time- the resources must be fairly awesome!
I use these resources in my Digital Technologies lessons, lunch-time coding clubs and before/after school at the students' requests. To introduce the activities, I model and co-complete tasks with the students first and then allow them to continue to complete the programs independently. After a couple of structured lessons, my students can now access this resource as an independent activity as a fast-finisher task.
Osmo Pizza Co.
The Osmo Pizza Co. Game is easily my personal favourite game to play using the Osmo base and reflector. Have you ever watched a child play a game where you are itching to move them aside so that you can have a go? You will feel that way with this game. The premise of the game is to serve customers in a pizza shop by taking orders then preparing and presenting pizzas to the customers. Additional curriculum links can be made to financial mathematics as the user is also responsible for billing the customers at the end of their visit. As the timer counts down and the customer lines grow longer, you'll find your competitive side shines as you succeed as a virtual small business pizza shop owner.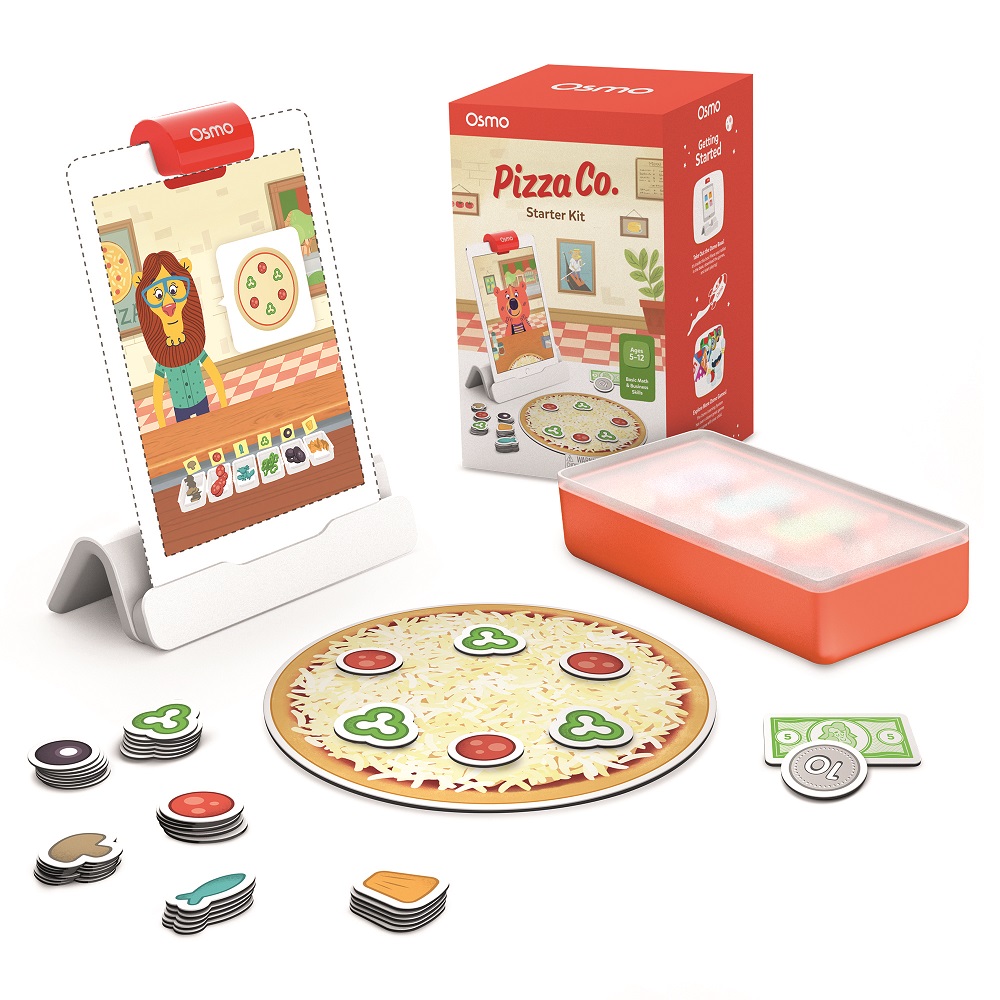 Storage
Storage! The thing that makes almost every educator's heart sing. Osmo considers their storage to make it easy for students and teachers alike to grab-and-go with their products. Every accessory and starter kit comes in durable storage solutions that allow every piece to have its own home. As someone who owns various Osmo kits, I organise the storage containers into a large plastic container so students know exactly how to access the resources when needed. The items stack together neatly and come with clear, colour-coordinated labels which means even my youngest students can find what they're looking for and pack them away efficiently.
There you have it! My top five favourite things about the Osmo range! Osmo has made a positive difference in my classroom and has been a fantastic way to easily and efficiently integrate technology across multiple key learning areas.
Featured Products:
About the Author
Taylor is a Specialist Digital Technologies Teacher. In her five years of teaching, she has found a passion for integrating a range of technologies into her classroom and strives to share these experiences with those around her. Follow Taylor along in her teaching journey on Instagram @taylorteachestech