Every new school year brings with it a level of excitement for both teachers and students. It is my favourite time of the year as everyone begins with a fresh start and an enthused energy for the year ahead. For teachers, we have the privilege of getting to teach a new class of students, designing the learning space from a blank canvas, and for many, the always-elusive goal to be more organised.
In this post I will be sharing some of my must-have resources for the classroom along with my favourite beginning-of-the-year activities to get to know your students and for your students to get to know each other.
Classroom Must-Haves:
When setting up my classroom I always like to have a theme or colour scheme. Over the years some of my favourite themes that I have created have been based on butterflies, 'Up in the Sky' (hot air balloons, planes), the ocean and the circus. I love having the colours of the learning space, resources and display boards match to set the tone of a creative organised space that welcomes students to our class.
Some items I love to include in my classroom are;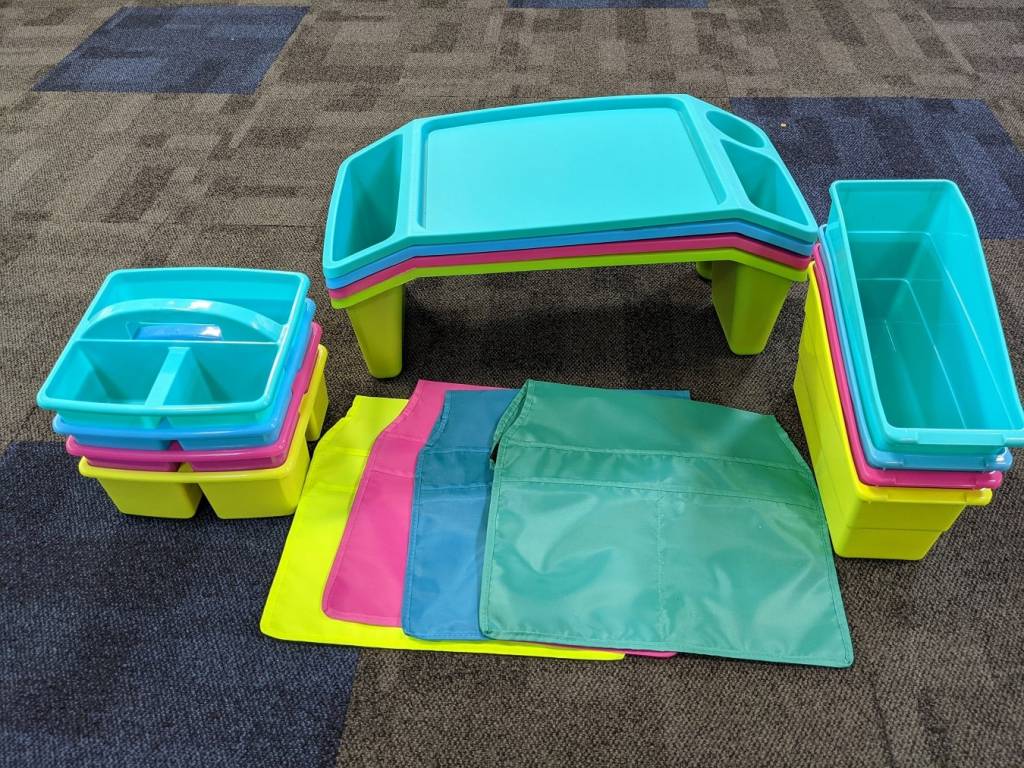 These products can be used in a variety of ways in the classroom and the best thing is that they all match.
Lap Trays
These Lap Trays are a great addition to any junior primary classroom. They allow for flexibility in the learning space during group work and also during independent learning. I love that these trays provide students with a hard surface to complete tasks in their books so they do not need to write on the carpet or flooring. I use these daily with my students during small group work that takes place on the floor space around the class. Many students also choose to use the Lap Trays during independent learning time so they can work in a quiet spot or away from others. In my classroom, I have a beautiful courtyard outside where my students sometimes choose to go outside to work and these Lap Trays allow them to have a suitable surface to work on.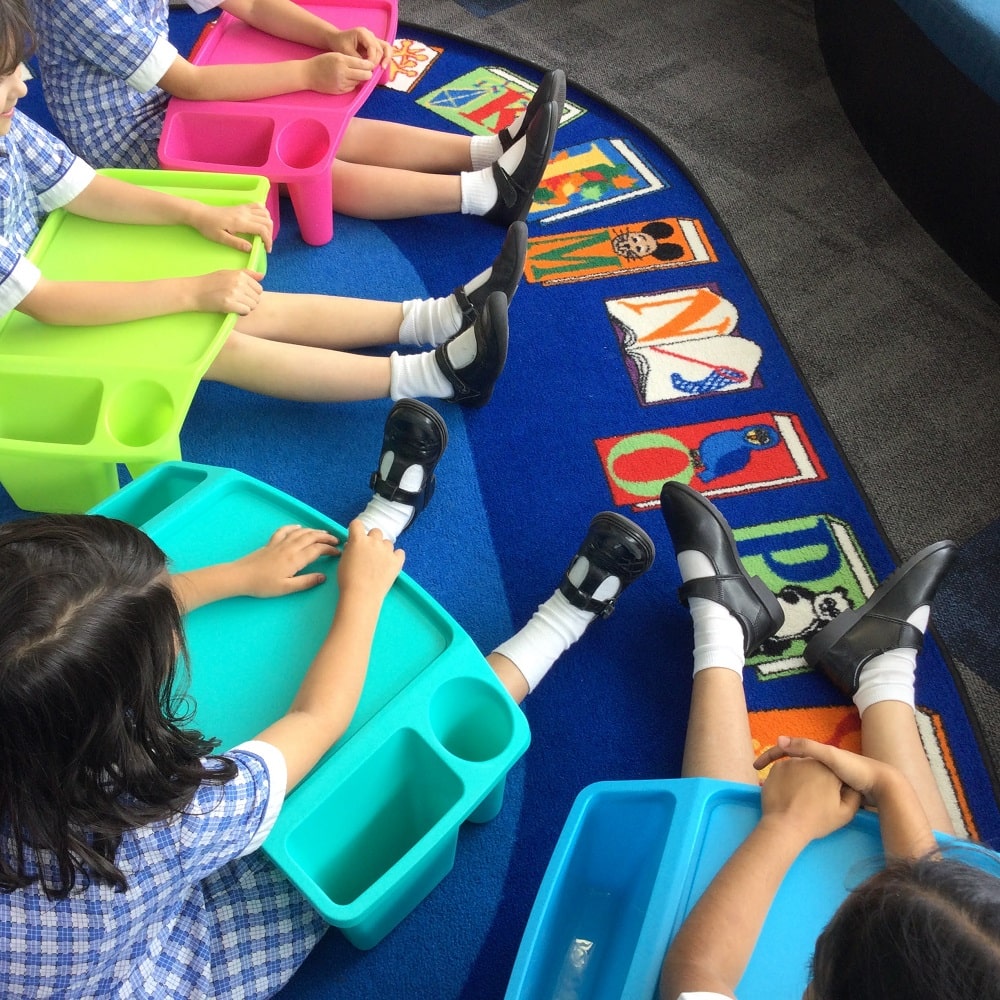 Classroom Book Caddies
These Book Caddies are a great way to store take-home readers and student books. I organise my student books in these Book Caddies and have labels on them for maths, reading, writing and inquiry books. I like having them all together for two reasons; the first being that students do not need to go to their tubs to get their specific book, rather I can either have the class captain hand the books out or I can call out student names to collect, and the second being that at the end of a learning experience students place all their books back into the Book Caddy and then I can easily view and assess their learning rather than searching through each student's tub for their book.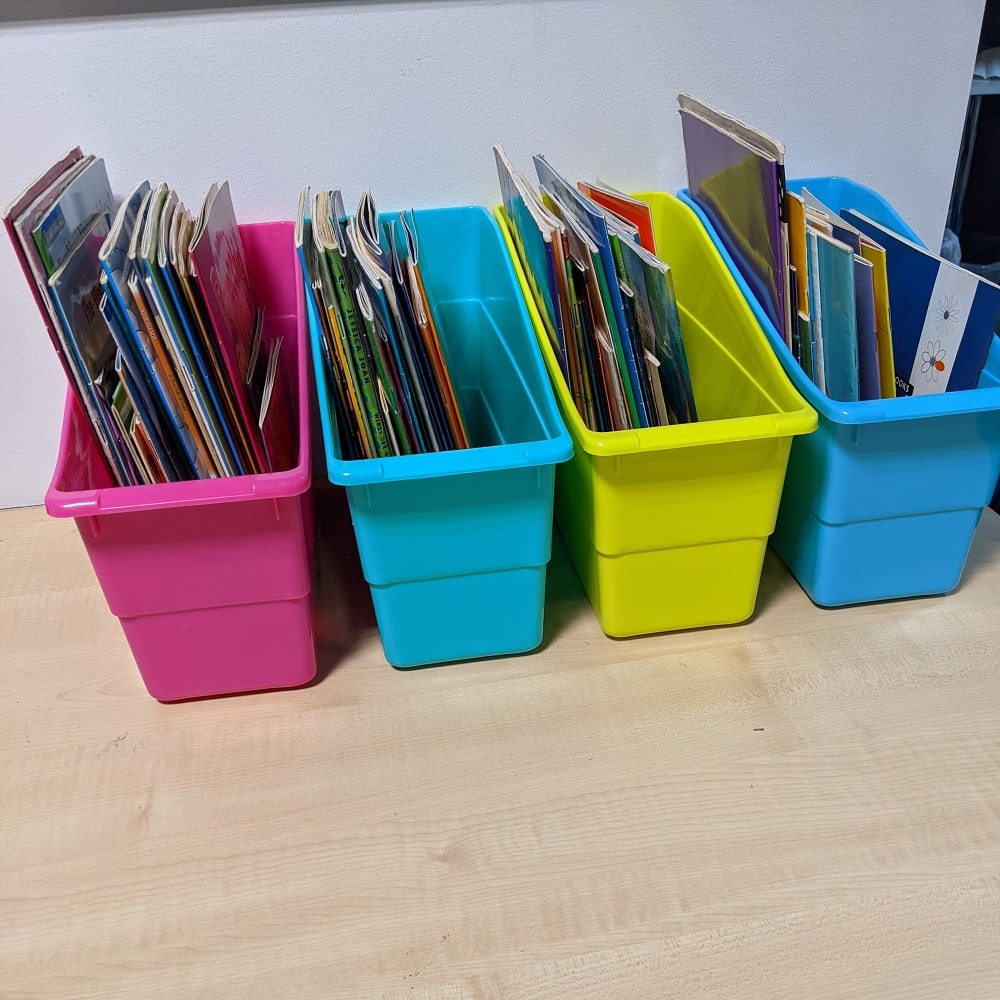 Classroom Caddies
These Classroom Caddies are perfect for shared stationery and the vibrant colours stand out when placed on classroom tables. The compartments in the Classroom Caddies allow for pencils, pens, scissors, glue, rulers to be stored neatly, making them easily accessible for student use.
Classroom Caddies are also a great resource for sharing required activity materials. During STEM and Inquiry Learning activities I use the Classroom Caddies to provide each group or table with the resources they need for the specific activity. I can organise the materials prior to the lesson and, upon completion, students can return the materials in an orderly way making clean up a lot more efficient.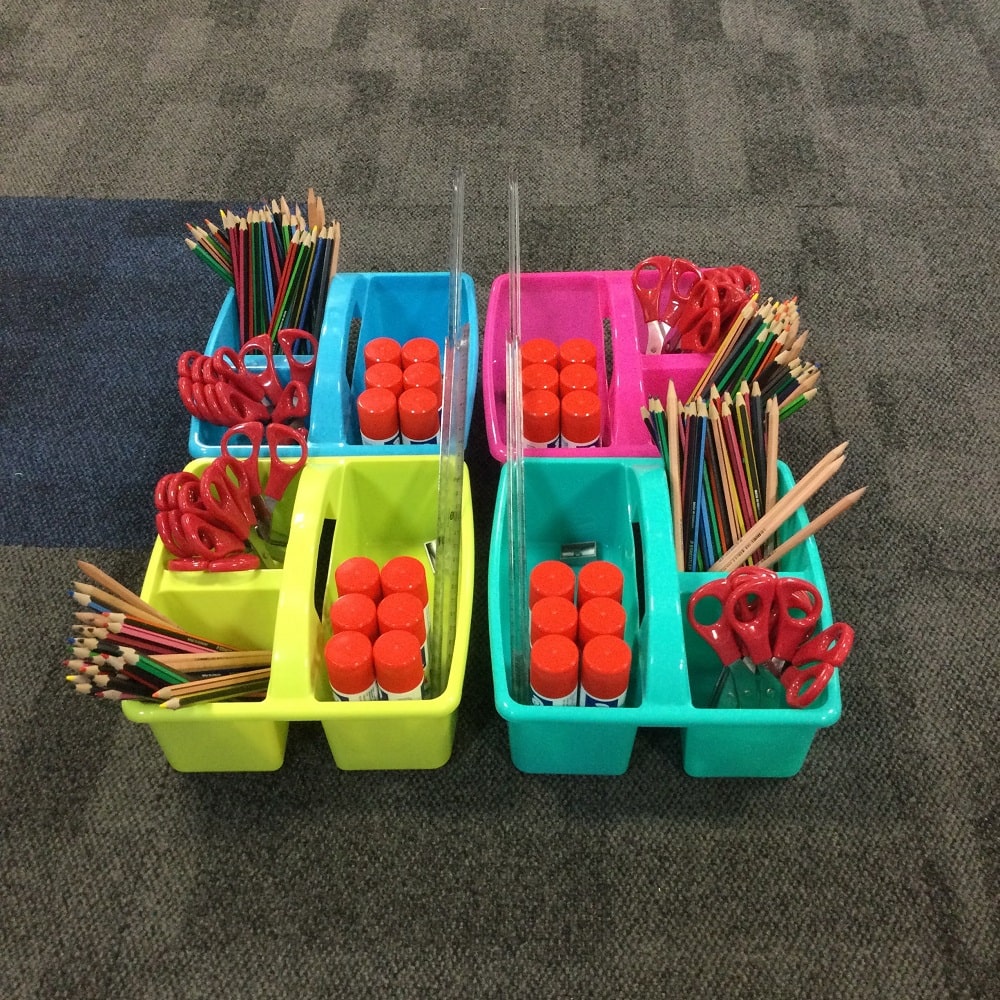 Chair Bags
These beautiful Chair Bags provide students with a place to store their essentials without the hassle of a tub. I love the various pocket sizes which allow for students to store their device, exercise books and the book they are reading, along with their essential classroom resources like a ruler, pencil case etc.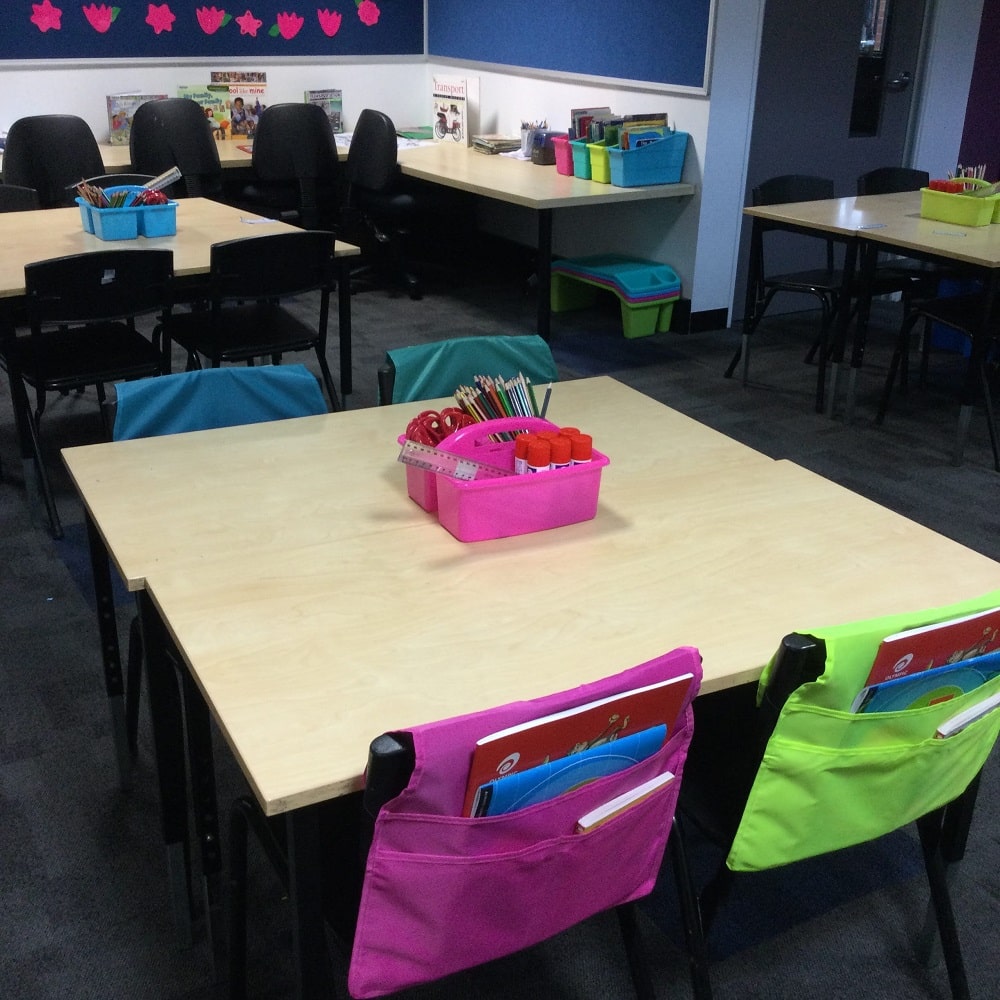 Beginning-of-the-Year Activities:
At the beginning of the school year the priority should be on developing relationships with your students and getting to know what they each like and are interested in. Spending time undertaking activities that highlight student personalities will support you as the teacher but also allow students to get to know each other and begin to develop new friendships. These activities also provide teachers with an insight to see how students work together, interact and complete tasks.
These are my favourite activities to get to know your students:
Jigsaw Activity: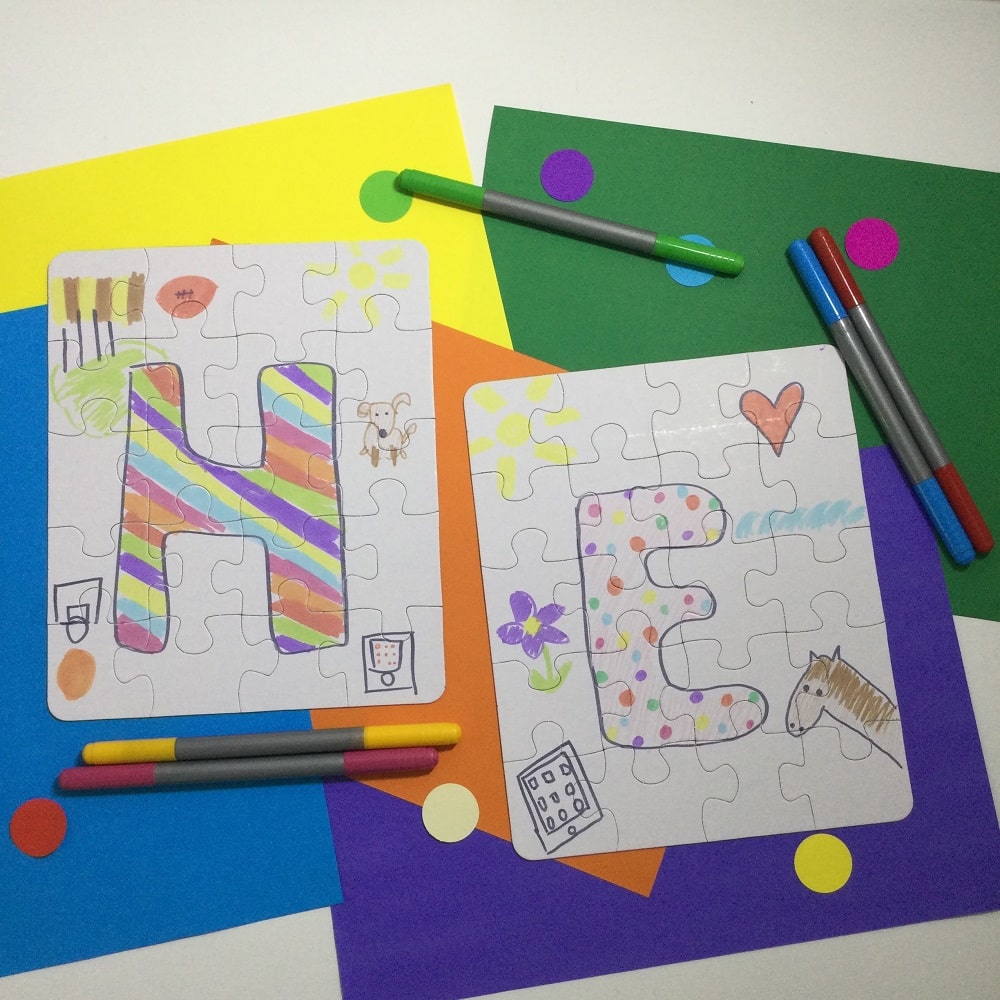 Materials
– Jigdraw – 20 Pack 
– Snap-lock bags
Each student receives a blank Jigdraw template with 20 pieces. Students draw a different image on each puzzle piece that represents something about themselves. Some ideas for images can be family, pets, hobbies, favourite food, favourite places etc.
Students place their completed Jigdraw pieces into a snap lock bag.
The snap lock bags are then randomly handed out to students who need to put the puzzle pieces together and then try to guess which student is represented by the images.
These Jigdraw blocks are also a great resource to use for students to share their learning during inquiry learning. They can then build upon their ideas and knowledge as the learning continues throughout the year.

Chalk Mindmaps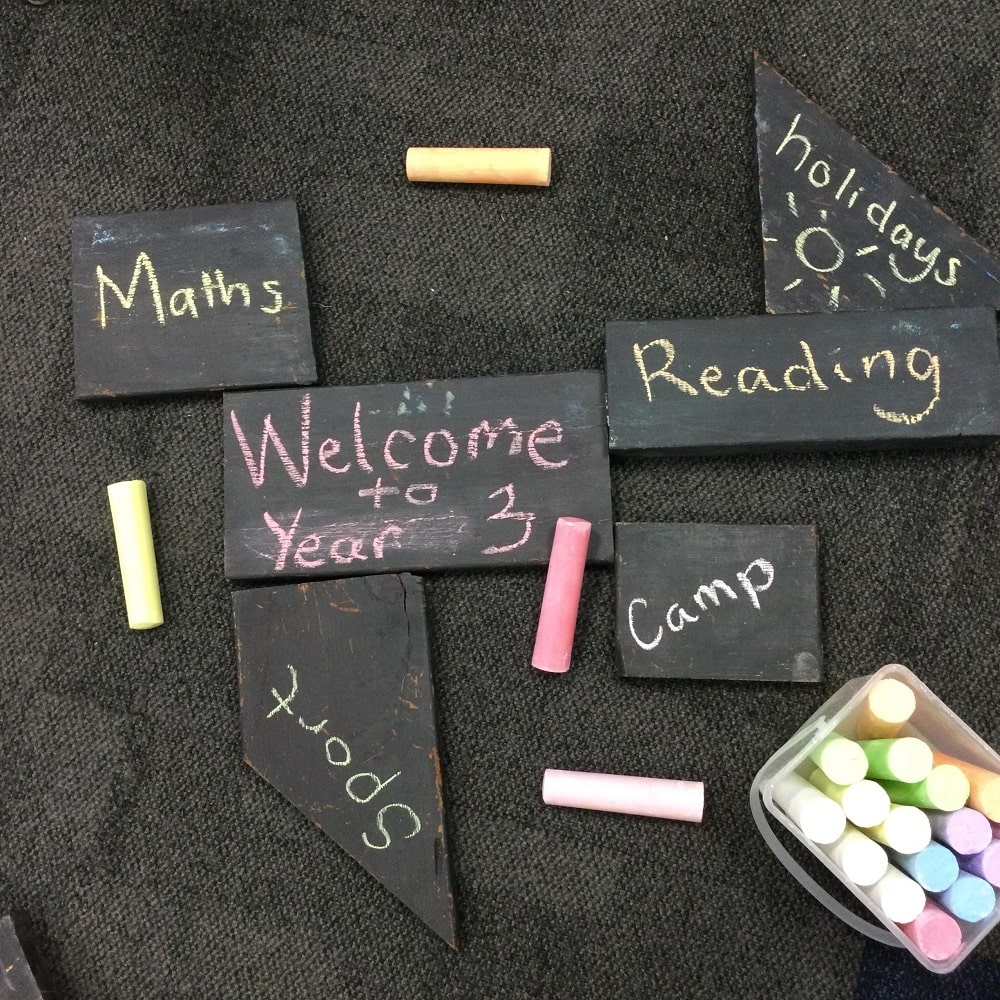 Materials – Sidewalk Chalk 

Chalk is a great resource to have in any classroom. I have found the Sidewalk Chalk to be the perfect size and thickness for student use and it comes in great colours. Students can use the Sidewalk Chalk to draw directly onto concrete, but I have created blackboard-painted timber pieces for student use across many learning areas.
Students receive a number of blackboard-painted timber pieces and draw a giant Mindmap to highlight the topic they are given. The topic gets placed in the centre and then students write or draw their ideas and place them around the topic to create their giant mind map. This is a great visualisation too.
Some ideas I like to focus on at different times are;
Looking forward to this school year
Holiday reflection
Inquiry brainstorm, questions, wonderings
Spelling words
End-of-term reflections

I hope this blog post has provided you with some inspiration to help you set up your classroom or provide you with some beginning-of-the-year activity ideas to get to know your students.
Featured Products:
About the author
Eleni Kyritsis is an award-winning Year 3 teacher and Leader of Curriculum and innovation from Melbourne, Australia. Eleni facilitates professional learning workshops around the world that focus on unleashing creativity and curiosity in classrooms. You can contact her at elenikyritis.com and @misskyritsis