When you think about the new school year, how do you feel? Motivated? Excited? Nervous? Anxious? I usually feel a combination of all of the above! On top of all these feelings, it's easy to feel incredibly overwhelmed during this very busy time of year. I find the easiest way to beat that overwhelmed feeling is by getting organised, one step at a time. The Back to School period doesn't have to be a stressful time and there are many things you can do to ease your stress and take charge. In this blog, I will discuss the different ways I get organised, minimise my stress and save time during Back to School time.
Take Time To Reflect
As teachers, we often get told to reflect… but how often do we ACTUALLY get the chance to do it? The holidays are the perfect time to reflect on the year that was and start thinking about the year ahead. I like to think about the things that worked well, and the things that I could do differently. This helps me define what I am going to spend my precious holiday time doing. For example, in my first year of teaching I spent hours making a birthday chart that I hardly ever referred to. I reflected on this and the next year I spent my time preparing other resources instead. Do what works for YOU!
Make An Ultimate To-Do List
Nothing puts my worries at ease better than making a to-do list. I find creating to-do lists incredibly powerful because I can see exactly what I need to do and prepare for, rather than having all of these plans floating around in my head (which usually causes me a lot of stress!). At this time of year, I normally divide my to-do list into several sections: labels to make, things to plan, things to set up and resources to make. Dividing all of the tasks I need to do into sections makes my long to-do list seem more achievable and easier to tackle.
Start With The FUN Jobs!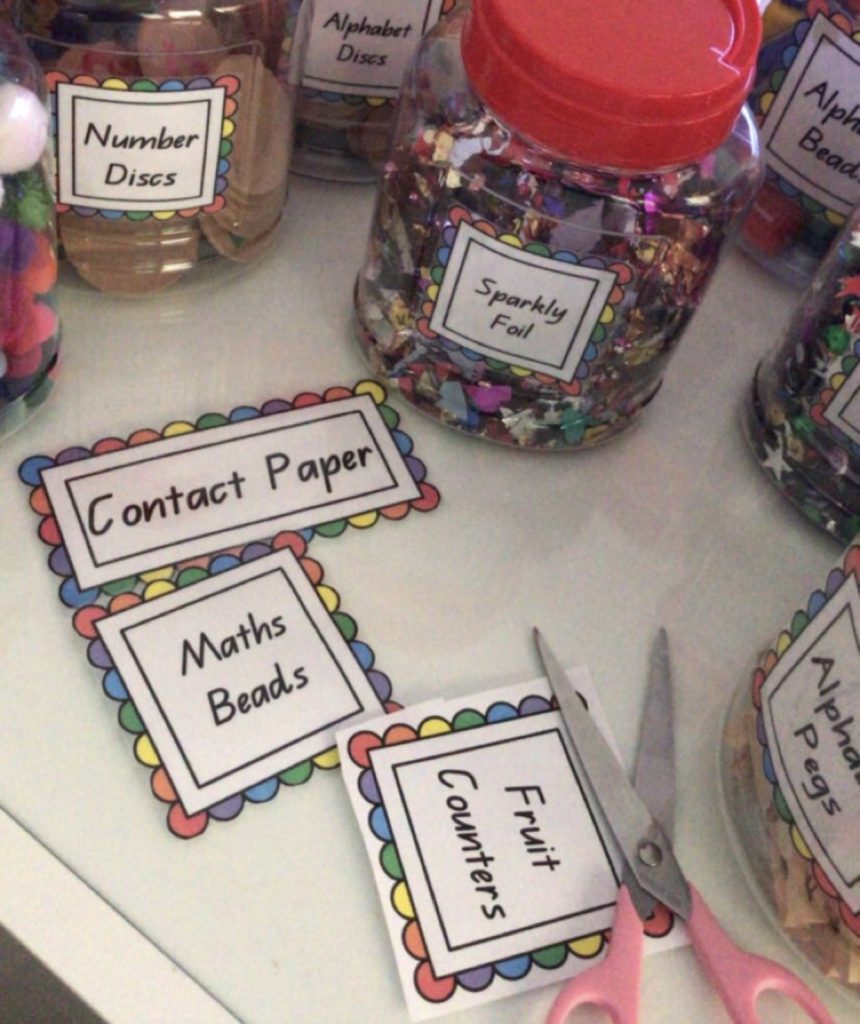 If you're a lover of all things organisational like me, you will probably be excited about the same thing at Back to School time… LABELLING EVERYTHINGGG! Nothing brings me greater joy than choosing what labels I want for the year and then making everything match! (It's sad, but true!) This is by far the most enjoyable job for me, which is why I start with this on my to-do list. Other 'fun jobs' I also enjoy include finding new resources, making classroom signs, laminating and planning lots of fun activities. By starting with the enjoyable jobs first, this gets me in a major organisational mood which encourages me to continue with all of the other tasks on my to-do list.
Get Yourself A Teacher Planner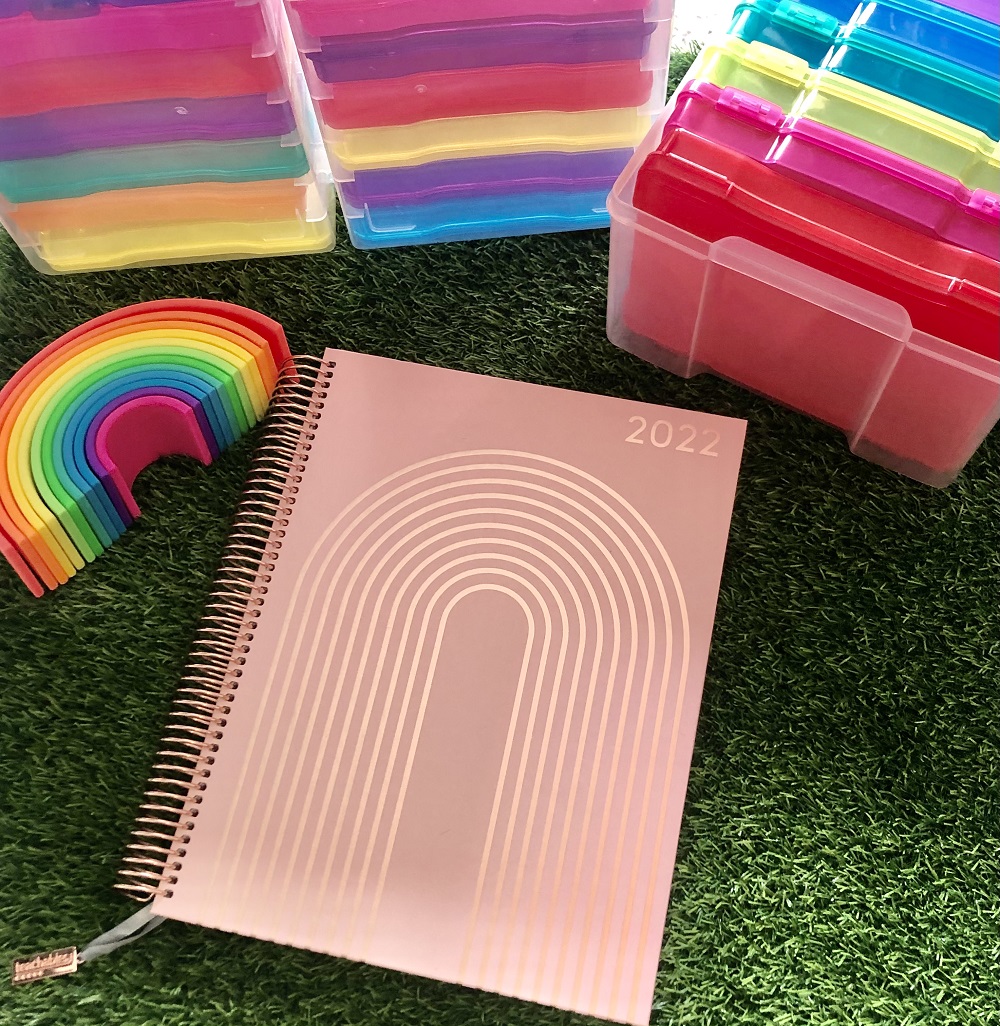 The best way to start the year off on a good note is by investing in a quality teacher planner. This year, I will be using the new Modern Teaching Aids' (MTA) Teacher Planner. As someone who loves being organised, this Teacher Planner has me sorted and has considered so many aspects of teaching life. There are many different features that I love, including
A beautiful hardback cover
Four clip-in and movable laminated term tabs, which you can move to suit your state or territory's term dates
Calendar and important dates pages for 2022 and 2023, which includes useful dates for programming plus school term dates
Planning overview for each term
A stylish ribbon bookmark
Two sealable storage pockets
One open paper pocket for storing loose papers
Lots of different sections for everything like recording passwords, professional development log, assessment trackers, notes and expenses so everything important can be kept inside the one planner
A space for planning classroom set up and spaces layout
Featured  Products
MTA Teacher Planner (available August- December each year) – We are currently running a design competition for our 2023 Planners, which you can view/enter here
Plan Ahead
Now that you've got your teacher planner sorted, you can start planning for the year. During the holidays, I make a detailed overview of Term One for each subject area. I love that the MTA Teacher Planner includes a space for an overview of each term so that you can easily see the term at a glance. Then, there are pages for each week to plan the week in more detail. In the holidays, I like to fully plan and prepare for the first week back and then gradually plan the rest of the term in more detail as the term goes on, based on my term overview.
Fully planning the first week back helps me feel organised and in control during this busy time of year. The first week back is all about establishing routines and expectations as well as getting to know students and their interests and capabilities, so the weekly plan needs to be flexible and allow for this. As a Prep teacher, I have lots of activities planned to help students settle into the school including a 'Where's The Green Sheep?' hunt around the school, making self-portraits and reading various books about starting school.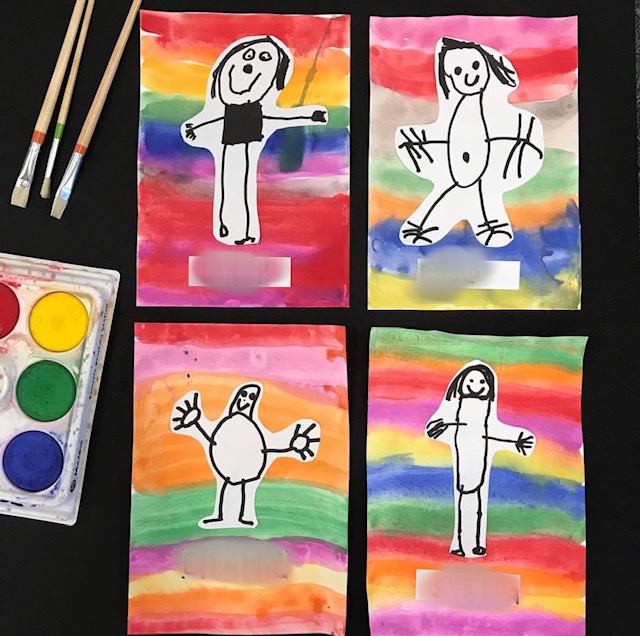 Set Goals
Goal setting is very powerful and is a great way to give yourself direction, focus and motivation. Similar to writing to-do lists, I enjoy setting goals in order to ease that overwhelming feeling that seems to come with the demands of teaching. Whether it be setting goals in the holidays, or setting goals for the term or year, writing your goals down on paper can help you visualise and achieve them. This year, I will be using my MTA Teacher Planner to set goals for each term and help me stay on track.
Create Filing Systems
One thing that really overwhelms me as a teacher is the endless amount of paperwork that comes with the job. The copious amount of paperwork that accrues throughout the year can easily become out of hand if proper filing systems are not in place. This is why I always spend some time at the beginning of the year to set up filing systems and start the year off on a good, organised note. I like creating folders for each subject, general paperwork and student files.
Don't you hate it when your computer desktop ends up with documents all over it? If you set up electronic folders at the beginning of the year too, then every document you make or download can have a place to live, which will keep your computer as organised as your paper files.
Organise Your Resources

During the busyness and chaos of the school year, it is easy for resources to become out of place and disorganised. I know many of my resources were all over the place at the end of last year! The beginning of the year is the perfect time to reset those systems and put good organisational strategies into place. Creating strong organisational solutions at the beginning of the year will give you much more chance of staying organised throughout the year which will save you time.
There are several ways I organise my resources at the beginning of the school year. I keep all my paper resources in see-through folders and separate them into subjects, making them easy to find and access. In Prep, there are lots of arts and crafts resources and I keep my art trolley nice and organised by using see-through handy storage containers. I also have lots of educational resources that I store in baskets, storage containers and boxes.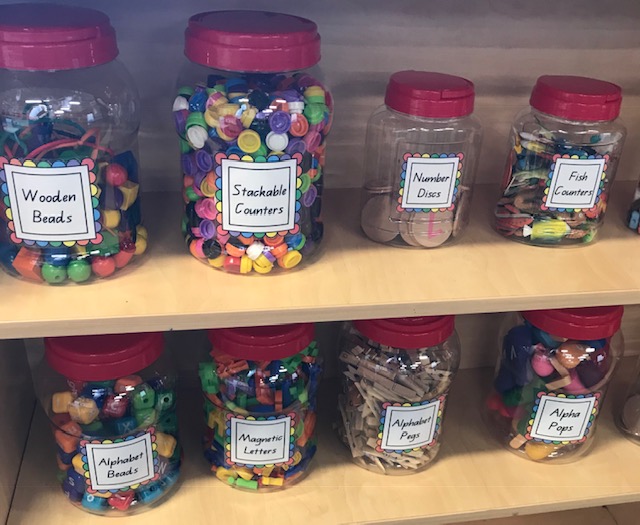 Suggested Products:
Set Up Your Classroom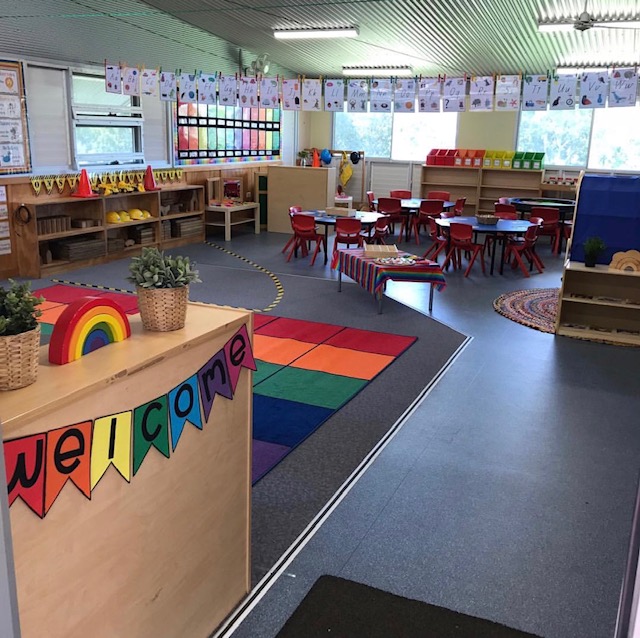 The new school year brings many new opportunities including starting with a blank canvas of a classroom. I think setting the classroom up at the beginning of the year is one of the most enjoyable and rewarding parts of being a teacher! Deciding on the colour scheme, creating spaces for students to enjoy and deciding where student artwork is going to be displayed is all part of this exciting process. Making sure the classroom is user-friendly with lots of consideration of where items are placed is vital. It's a good idea to plan out your classroom space on paper before moving furniture. There is a space in the MTA Teacher Planner to plan your classroom layout.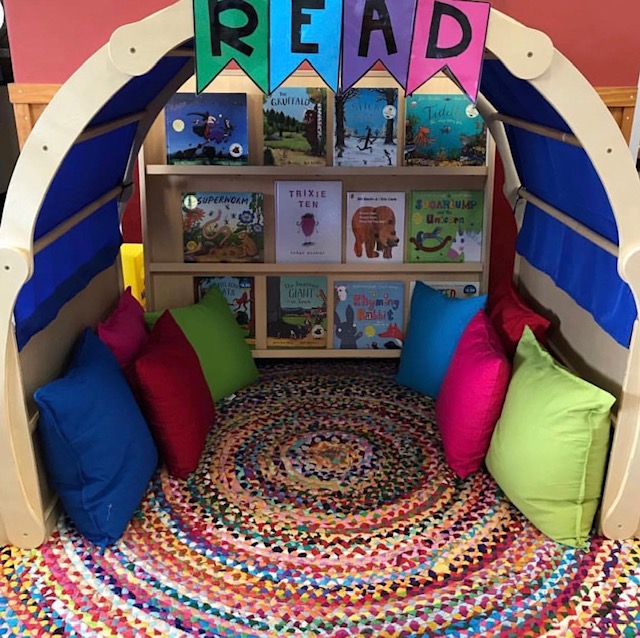 An important element to consider when setting up your classroom is how the space will be used. In my classroom, the spaces continually evolve but the core spaces always remain the same: a group time area, guided reading area, reading/quiet area, a dramatic play space, a construction zone and a table area for working.
Suggested Products:
Make Time For Yourself
In between all of the different jobs we have to do in order to get ready for the new school year, the most important 'job' is making time for ourselves. I'm sure you've heard the quote, "You can't pour from an empty cup" before. If you are not taking care of yourself first, there is no way you can care for your students. So during the holidays, make sure you plan plenty of 'me time' in order to recharge your batteries so you can enter the new school year feeling refreshed and invigorated. Personally, I like to relax by going to the beach, catching up on sleep, binging on Netflix series and hitting the gym more often.
Plan Outfits And Prepare Meals
The first few weeks (or the whole year!!) can be incredibly busy, so why not do something that you will later thank yourself for? Planning school-appropriate outfits in advance will make your mornings a lot easier, rather than deciding what to wear each morning. Also, doing some meal prepping and freezing meals in advance will help you eat healthier during the term when you feel like you're too busy to cook. These are two simple things I will definitely be doing this year to make myself happier, healthier and more organised!
What is your favourite way to get organised for the year ahead?
ABOUT HEIDI:
Heidi Overbye from Learning Through Play is a Brisbane – based, Early Years Teacher who currently teaches Prep, the first year of formal schooling in Queensland. Heidi is an advocate for play-based, hands-on learning experiences and creating stimulating and creative learning spaces. Heidi shares what happens in her classroom daily on her Instagram page, Learning Through Play. See @learning.through.play for a huge range of activities, play spaces and lesson ideas.