Has the Grinch stolen your Christmas gifting inspiration? Our teacher-approved Christmas gift guide is packed with ideas that are guaranteed to bring smiles on Christmas morning (and won't end up stuffed in the back of the closet come January!).
1. For the Handy Helper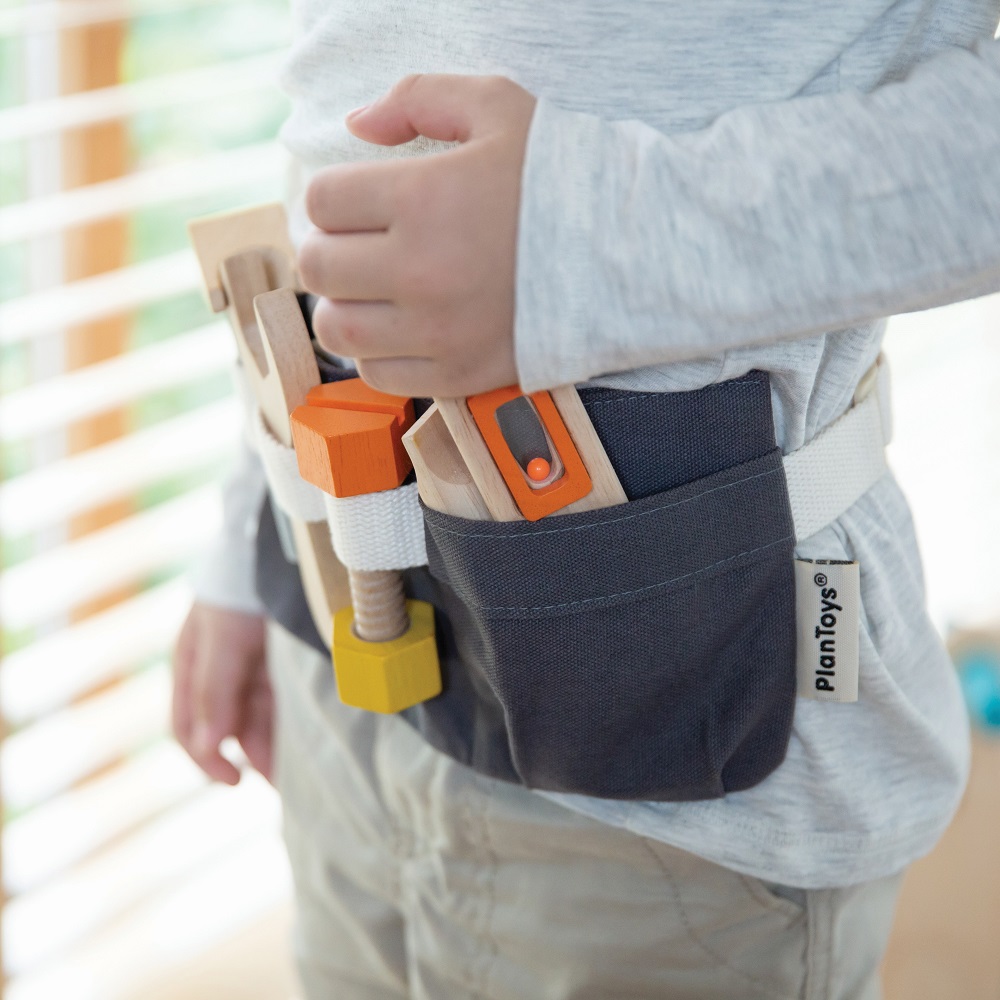 This Plan Toys Tool Belt is the perfect playset for budding builders who enjoy tinkering around the playroom.
The child-sized wooden toolset includes different tools for children to use in fixing anything that's broken, from wonky tables to odd jobs and DIY projects. All accessories can be stored nicely (and tidily!) in the included adjustable belt bag that fits up to a 25" waist.
✔️Sustainably made from rubberwood trees, water-based dyes, organic pigments and a non-toxic finish
Suitable from 3+ years
🛒 Shop Featured Product:  Tool Belt
2.  For the Future Architect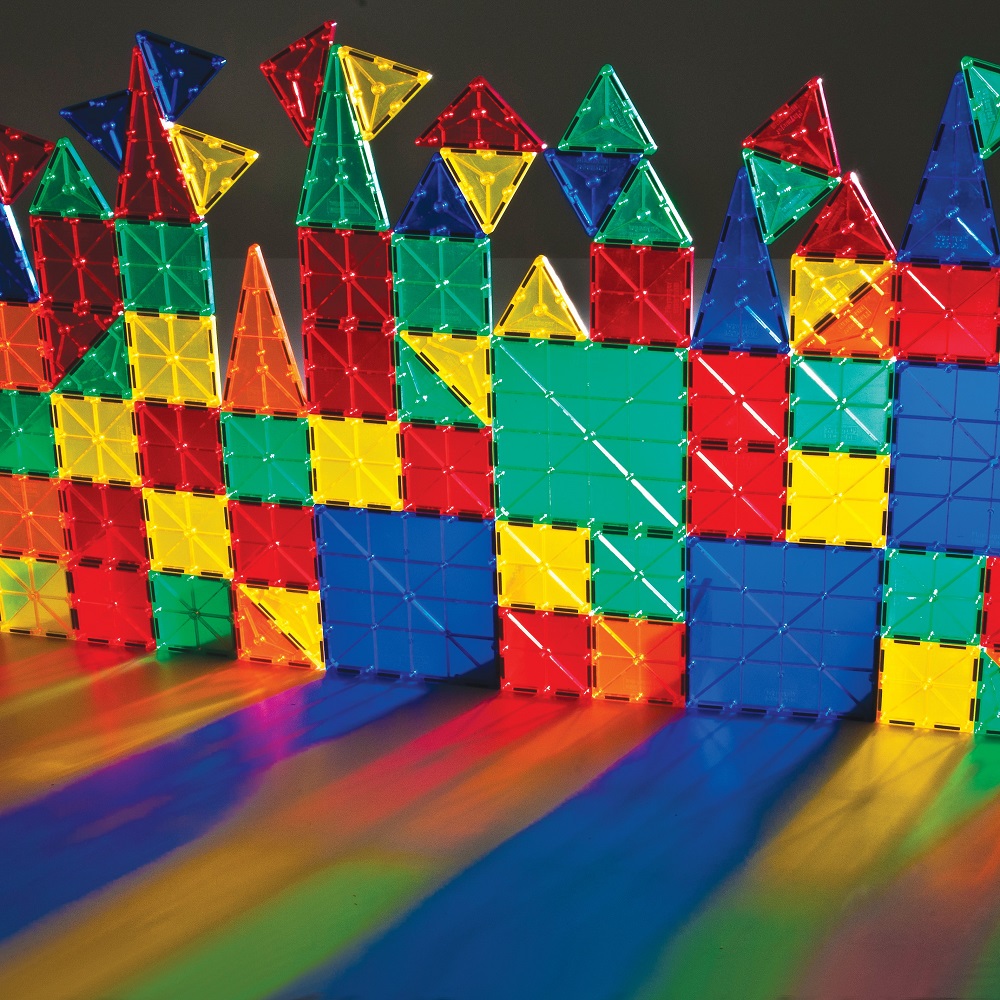 Spark hours of imaginative play with these translucent magnetic tiles that give children a fun, hands-on way to explore colours, shapes and early STEM concepts as they build and create limitless masterpieces!
✔️Develops maths, science, spatial and tactile skills – STEM approved!
Suitable from 3+ years
🛒 Shop Featured Product: Magnetic Tiles
3. For the Balancing Act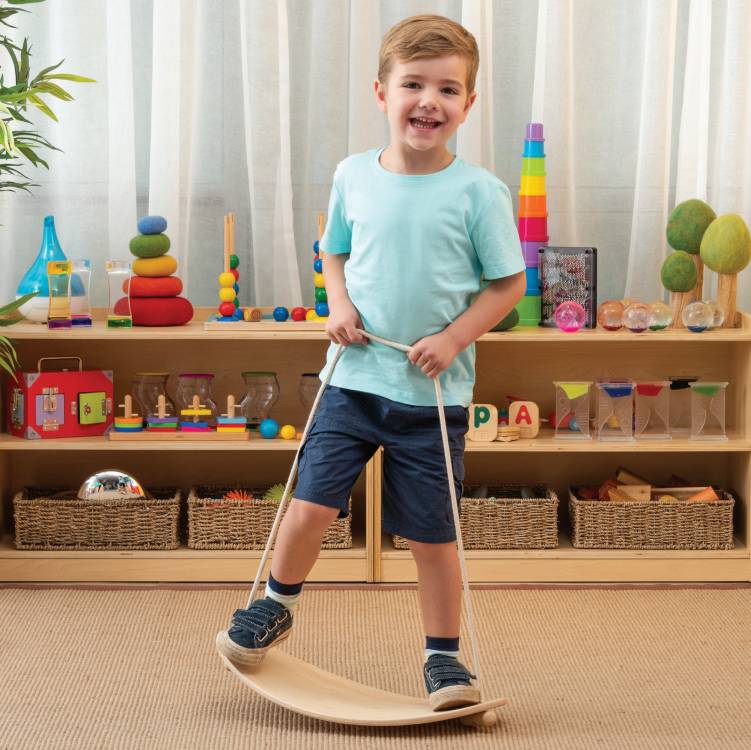 The Plan Toys Wooden Balance Board is perfect for supporting children to discover various ways of balancing by themselves! It comes with a curved plywood board and natural rope that can help children learn to balance by standing up, sitting down and rocking back and forth. Perfect for channelling all that Christmas-morning energy!
✔️ Ideal for developing gross motor skills, physical strength and body control
Suitable from 3+ years
🛒 Shop Featured Product: Wooden Balance Board

4. For the Budding Magician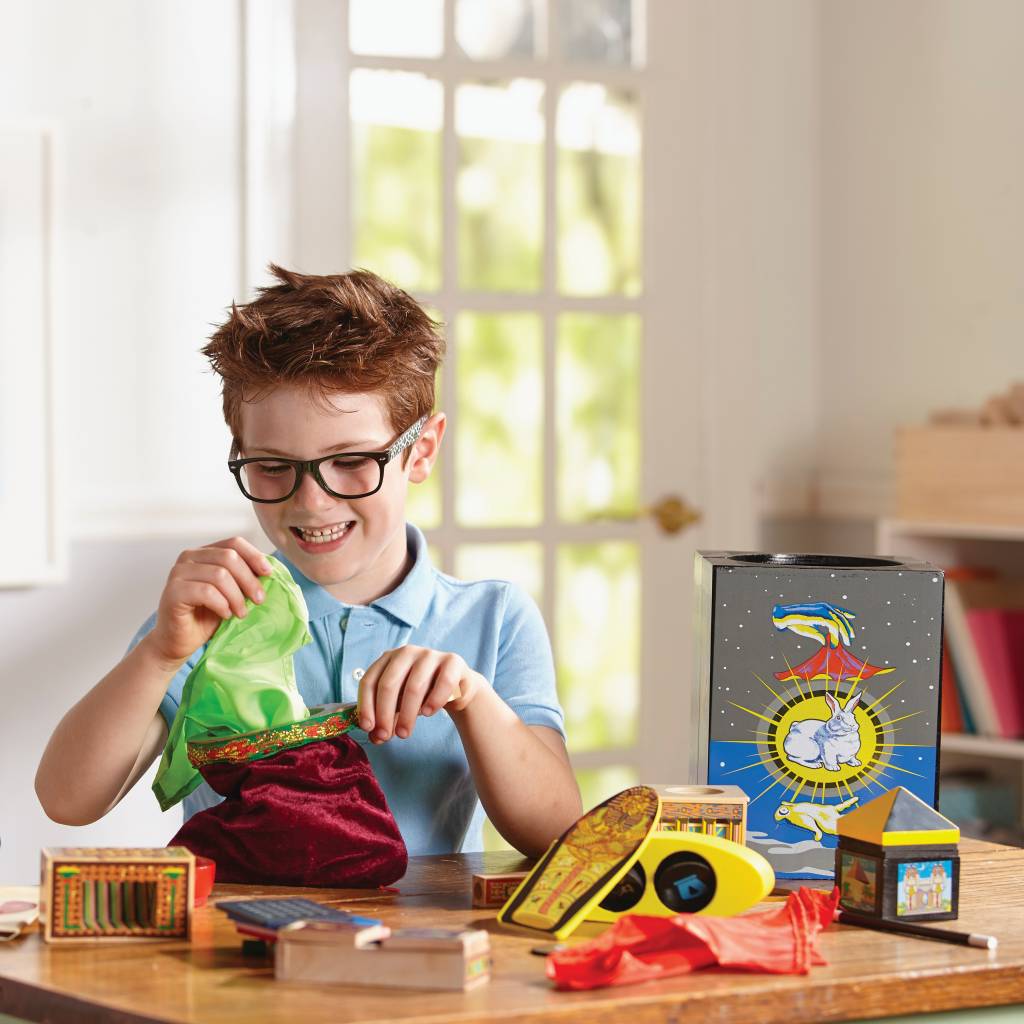 Abracadabra! The Magic in a Snap Deluxe Magic Set is the perfect gift to pull out of the hat for your budding magicians this Christmas!
This fantastic set includes ten professional-calibre yet easy-to-learn tricks for beginners, including 'Disappearing Ball', 'Magic Silks' and 'Vanishing Coin'! Young magicians will improve their confidence as well as fine motor skills and hand-eye as they dazzle their family and friends with exciting tricks and illusions!
✔️ Say the magic word and this fabulous set can be yours!
Suitable for ages 4-8 years
🛒 Shop Featured Product: Magic in a Snap Deluxe Magic Set
5. For the Entertainer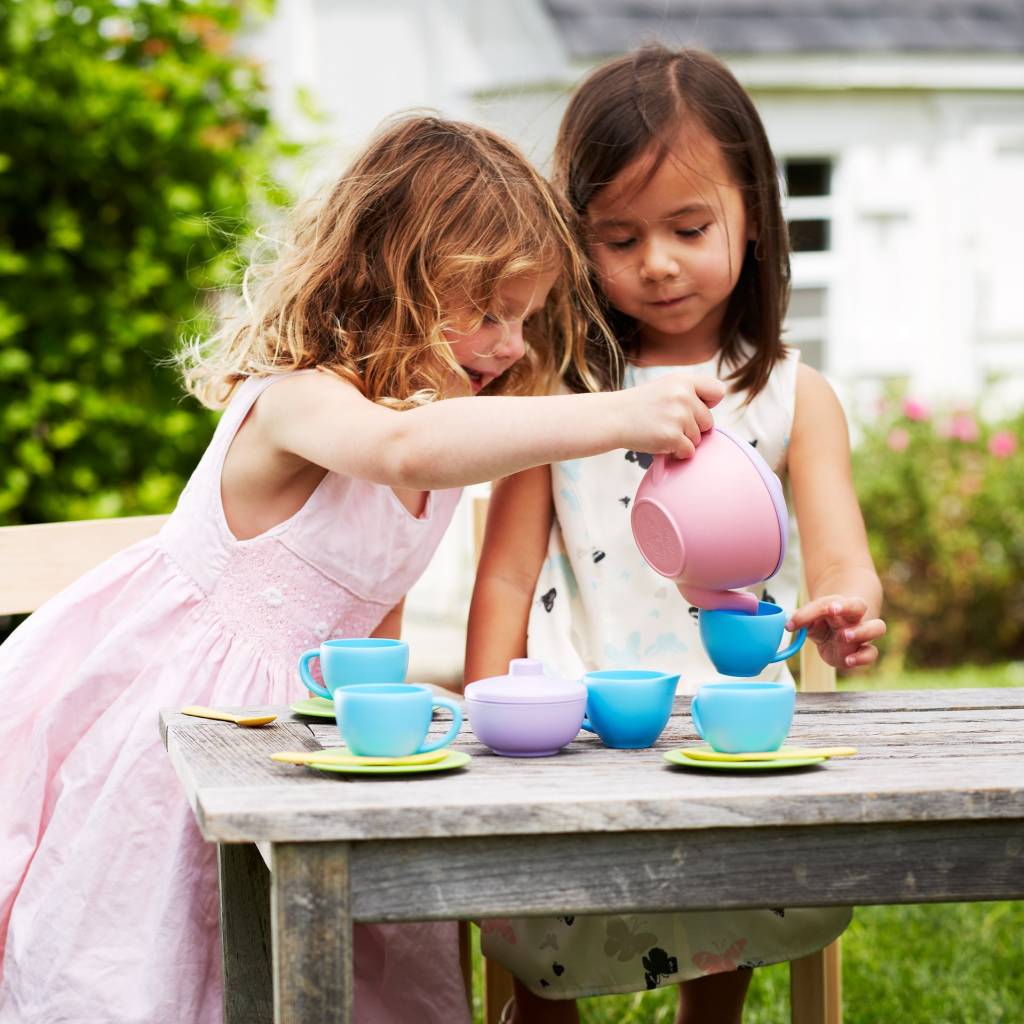 Talk about green tea! This 15 piece Recycled Plastic Tea Set from Green Toys is made from 100% recycled plastic milk containers that save energy and reduce greenhouse gas emissions. Young hosts can serve your Christmas guests as they engage in hours of imaginative play while doing something good for the planet!
✔️ Enjoy a nice hot cup of environmentally friendly pretend-play this Christmas!
Suitable from 2+ years
🛒 Shop Featured Product: Recycled Tea Set
6. For the Active Daredevil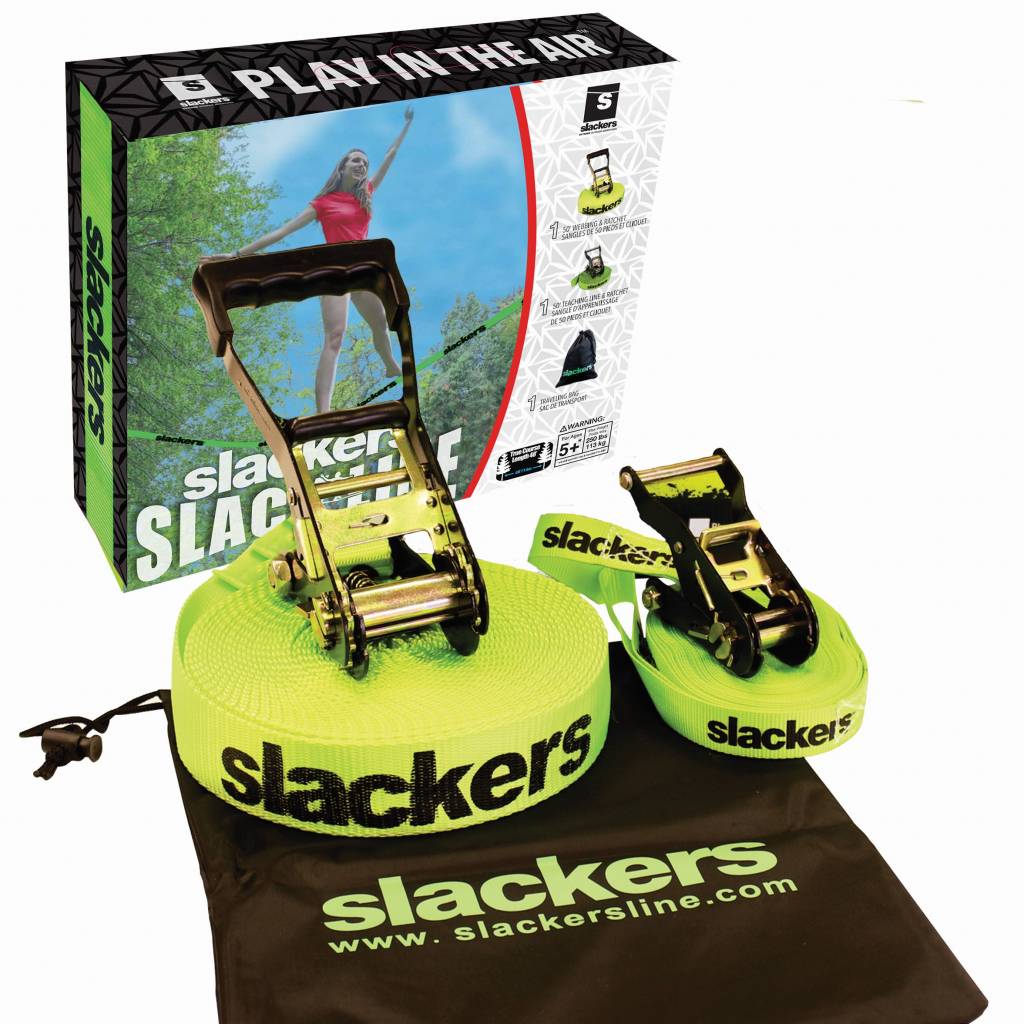 Turn your backyard into an adventure park with this exciting kit – guaranteed to provide endless hours of outdoor enjoyment! This 50' Slackline from Slackers can help your little acrobats improve their core strength and balance, all while walking just a few feet above the ground. Get them outside and active this Christmas with the gift that will keep them challenging themselves all through the summer holidays!
✔️ With quick and easy instructions, your slackline can be set up in just 10 minutes!
Suitable from 5+ years
🛒 Shop Featured Product: 50′ Slackline
7. For the Driving Duo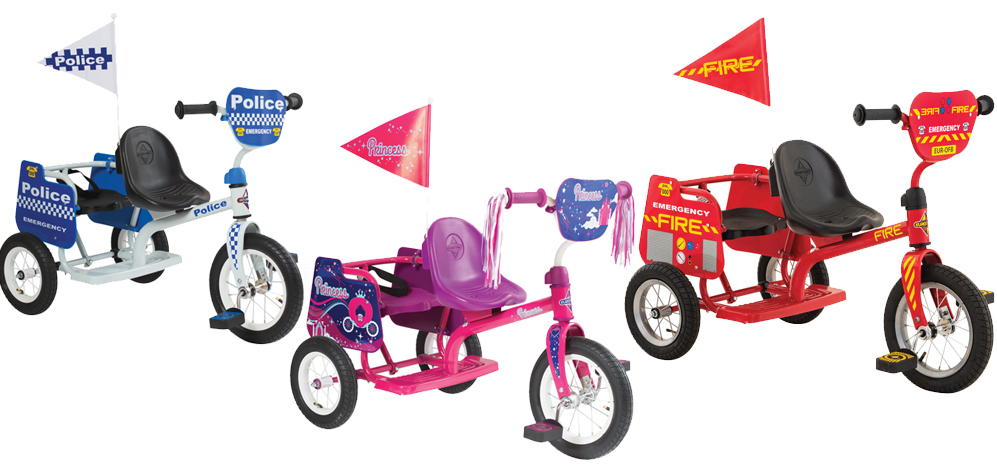 Whether your little one is a budding firefighter on a mission to save the day, a crimefighter-in-training out protecting the streets or a glittering guest on their way to the magical ball – these trikes are the transport of choice for hours of imaginative adventures and are guaranteed to bring a smile on Christmas morning. Plus, with room for two on these tandem trikes, your little adventurer can bring a friend along for the ride!
✔️Build core strength, gross motor skills and balance through infinite hours of imaginative play
Suitable from 3+ years
🛒 Shop Featured Products:
Fire Tandem
Princess Tandem
Police Tandem
8. For the Baby Puzzler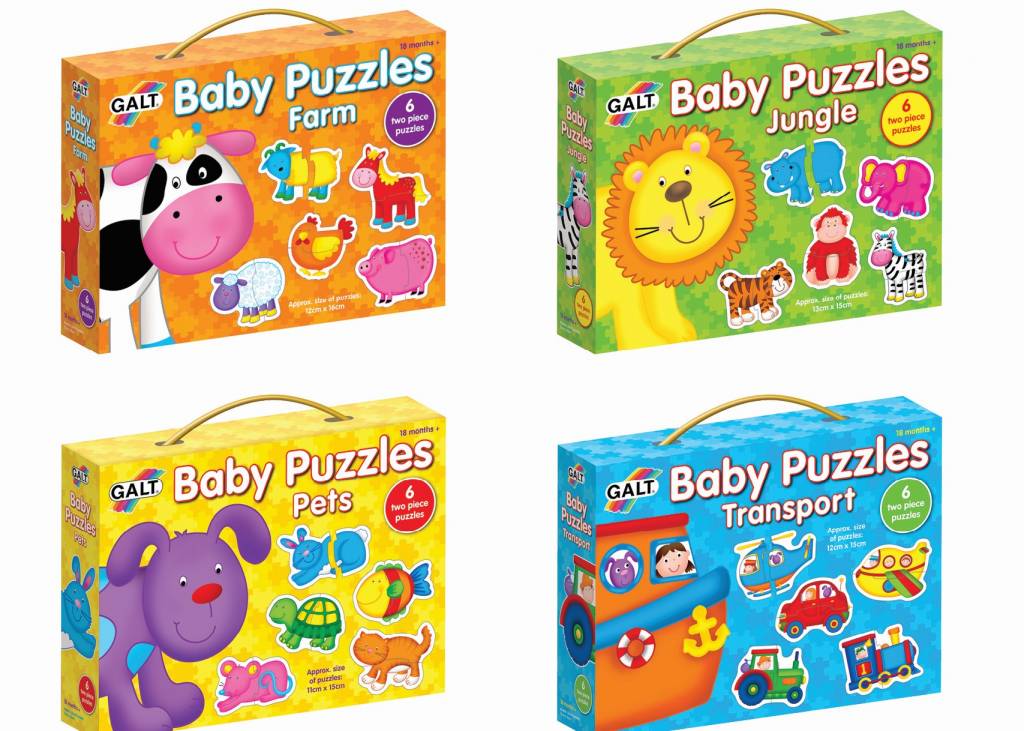 Solve the puzzle of what to buy for your little one this Christmas with these simple, engaging baby puzzles. The chunky pieces are perfectly designed for little hands and support early matching skills and manual dexterity. This bright and colourful collection of farm animals and friendly pets is sure to warm the heart of your little puzzler. From cuddly kittens to graceful cows, quacking ducks and fluffy sheep, this puzzle set features everyone's favourite furry friends!
✔️Support key developmental skills such as hand-eye coordination, finger strength and problem-solving
Suitable from 18+ months.
🛒 Shop Featured Product: Baby Puzzles
9. For the Home Stylist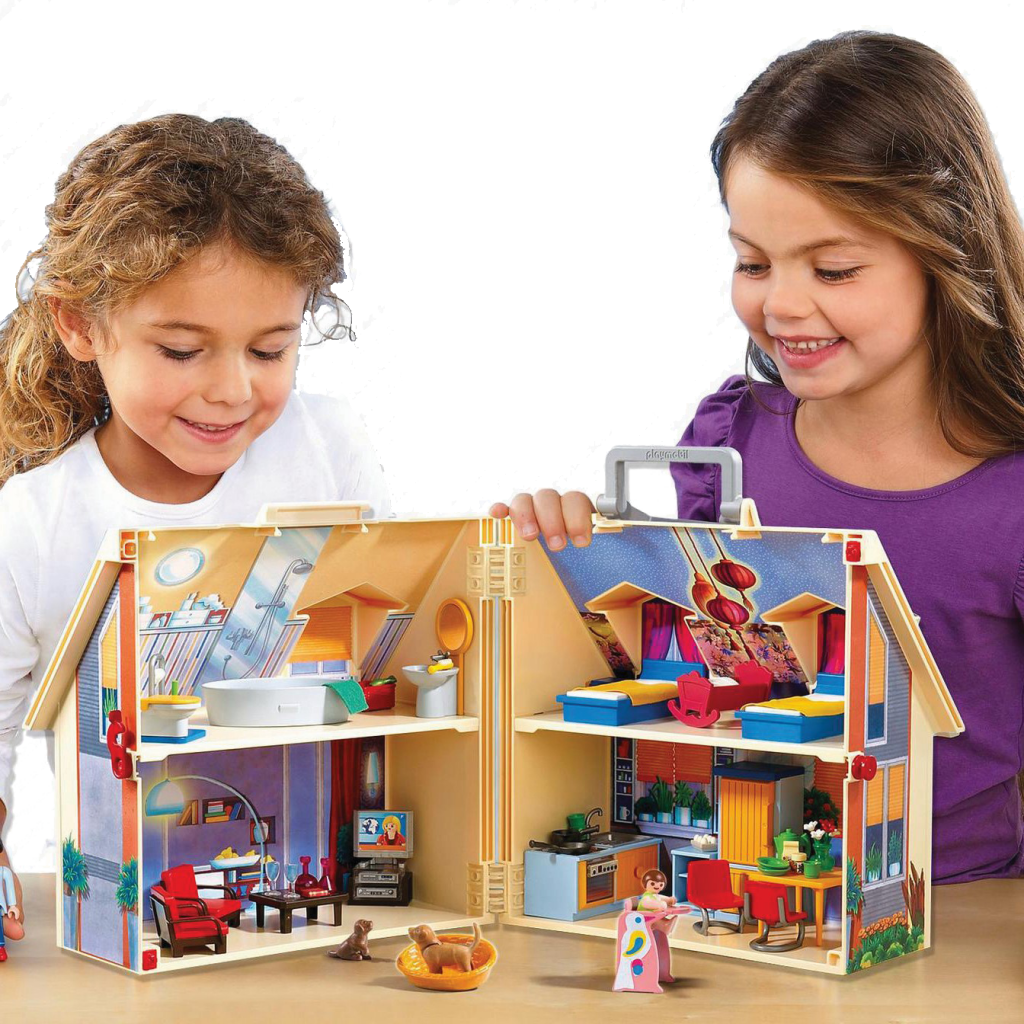 Enjoy some fun on the go with this Take Along Modern Dollhouse from Playmobil. This handy home opens up to reveal a beautiful two-storey house with four fully-furnished rooms and comes complete with everything your little ones need to get start building their imaginary world straight out of the box – perfect for Christmas morning! This travel-friendly gift is ideal for supporting endless imaginative and creative play, allowing children to explore a variety of different roles and characters, which helps to promote social-emotional development.
✔️ Hours of pretend play fun straight out of the box!
Suitable from 4+ years
🛒 Shop Featured Product: Take Along Dollhouse
10. For the Construction Engineer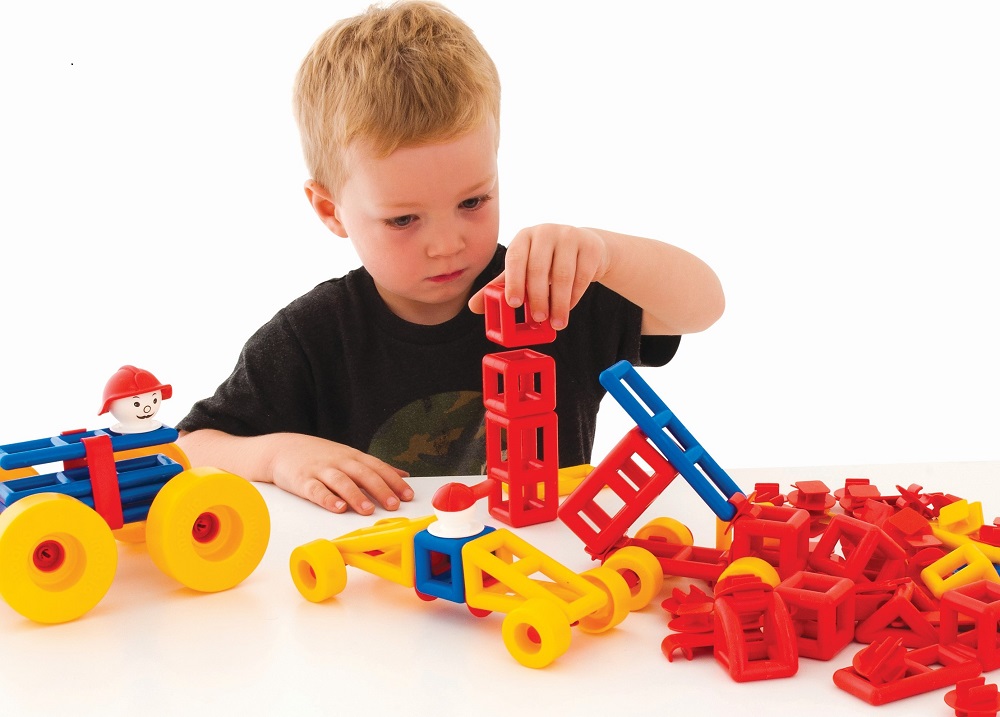 Mobilo construction has been a sturdy favourite in Australian preschools and schools for years!
This 120 piece set of Mobilo blocks includes all the basic pieces needed for creative constructions, such as circles, rectangles, squares, ladders, triangles, quarter-circles, angles, axles and wheels. Flexible connectors allow children to join the different elements together, designing and developing their own unique constructions.
✔️ Mobilo helps to develop creativity, problem-solving and fine motor skills, as children have fun constructing objects, vehicles and even people!
Suitable for ages 3-8 years
🛒 Shop Featured Product: Mobilo Blocks
11. For the Active Toddler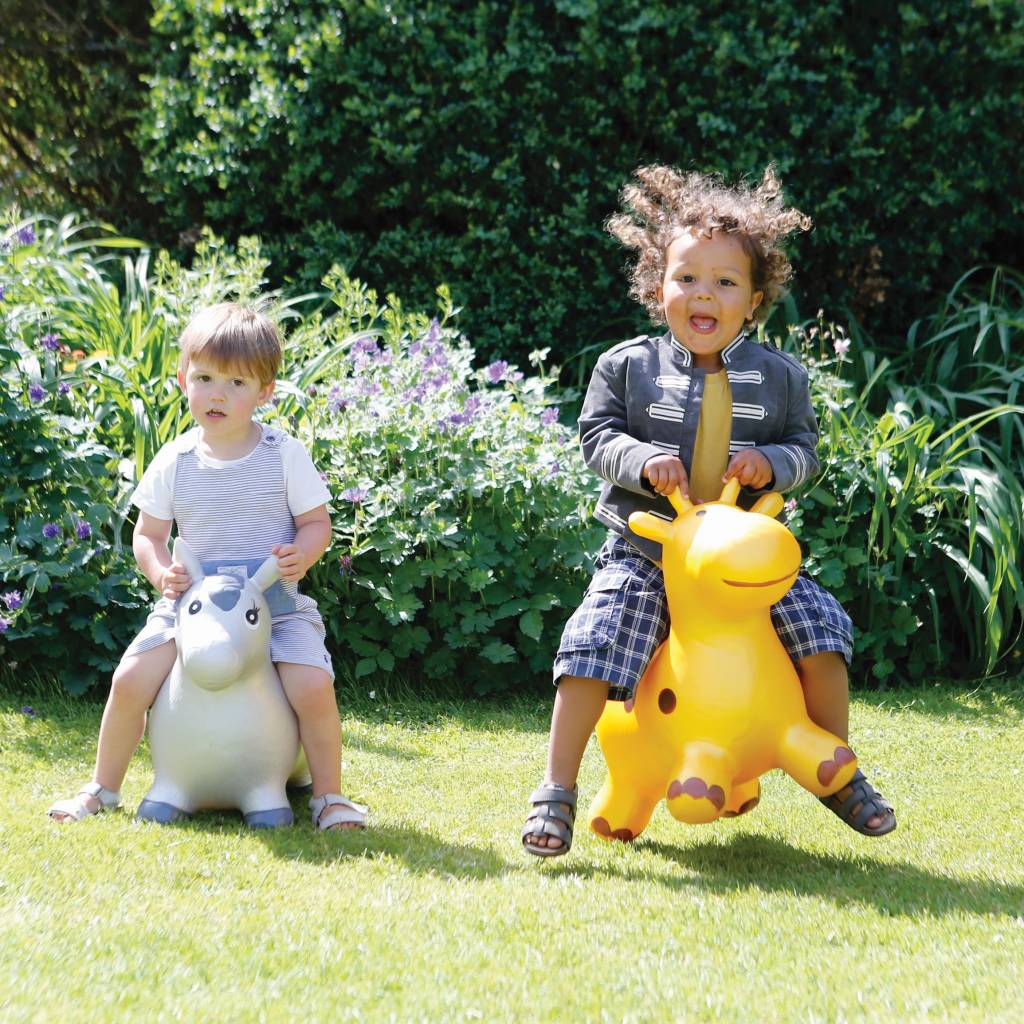 Happy Hopperz® are a collection of bright, inflatable bouncers that not only rival the classic space hoppers but take the art of bouncing to a whole new level! With grippable ears or horns and four wide steady feet to balance on, your little hoppers can enjoy hours of safe bouncing fun. Watch as your little one builds core strength, balance and confidence as they safely explore their range of movement in style!
✔️HappyHopperz® is the only product dedicated to and designed for the under 3 toddler market
Suitable for 12-30 months
🛒 Shop Featured Product: Happy Hopperz
12. For the Keen Shopper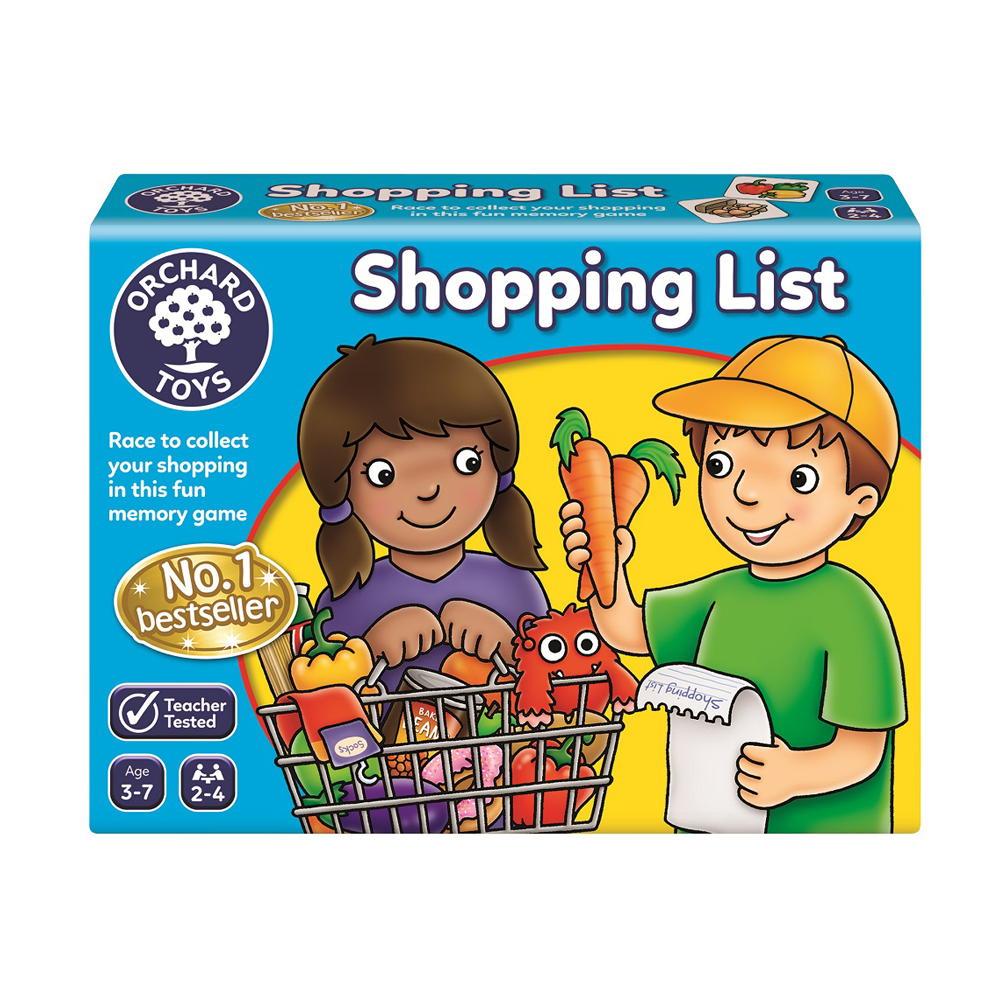 This best-selling matching and memory lotto game is at the top of our shopping list!
The Shopping List lotto game uses quick and simple gameplay to hold children's (and adults' 😏) attention! Players take it in turns to reveal cards showing everyday items, from tomatoes to washing powder to pizza. If they match the pictures on their shopping list, they are encouraged to say the item out loud and add it to their trolley. Older children can play more strategically by remembering where the cards from their list have been placed. The winner is the first player to collect all the items on their list and fill their trolley or basket!
✔️ Develops matching and memory skills and fun for all ages!
For 2 to 4 players
Suitable for children aged 3 to 7
🛒 Shop Featured Product: Shopping List Game
13. For the Gamer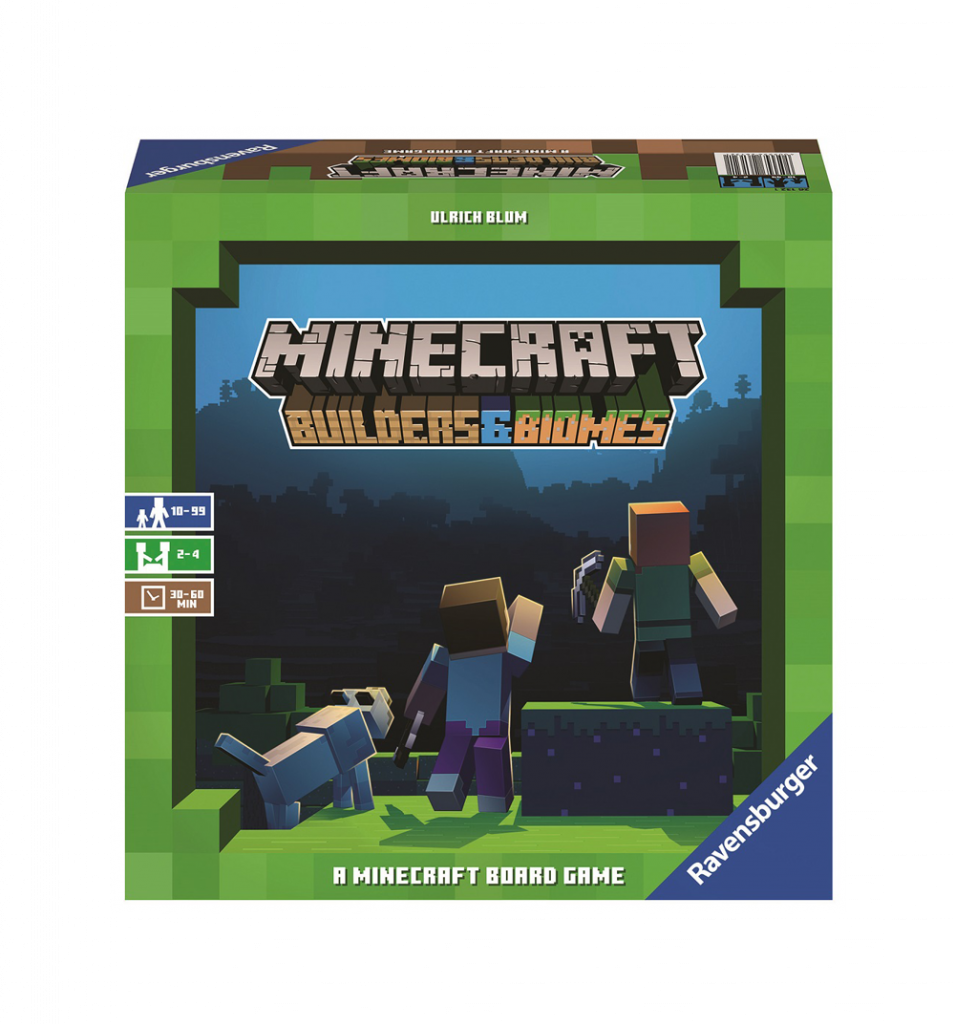 Explore the Overworld, face dangerous mobs and mine resources to build fantastic structures! Minecraft is one of the world's bestselling video games and has been adapted into an easy-to-learn strategy board game perfect for tabletop gamers and Minecraft fans alike. Entice your avid Minecraft gamer away from screens with a board game adaption of a world they know and love!
✔️Hours of analogue fun for the gamer in your life!
For 2 to 4 players
Suitable from 10+ years
🛒 Shop Featured Product: Minecraft Board Game
14. And Finally…. For the 'Junior' Board Gamer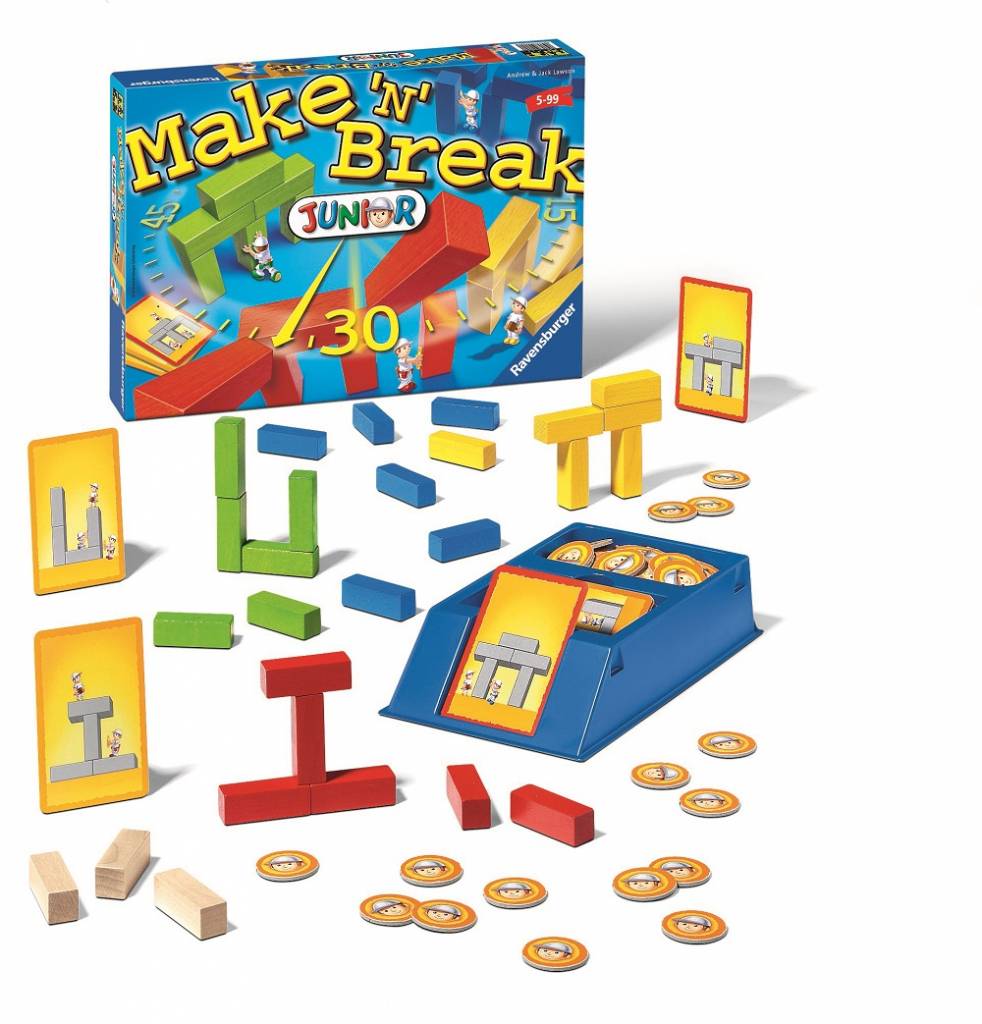 On your building blocks, get set, go!
Each Make 'N' Break Junior player is given their own building blocks and tries to be the first to complete the building brick by brick. Watch out for the wobble! All the fun of the popular Make 'N' Break game in a version created specifically for young master builders.
✔️Great for developing spatial, strategy and fine motor skills

Suitable from 5+ years
🛒 Shop Featured Product: Make 'N' Break Junior
For more fantastic gift ideas to put a smile on every face, visit teaching.co.nz and discover some of the best educational toys, games and gifts for your child's Christmas list this year!