LEGO® Education products are perfect for children who need a little more time to grasp STEM concepts, or who learn better hands-on.  10 primary teachers share their thoughts on the STEM solution bringing fun back into tech class.
Being a primary teacher today is tough. Not only are they expected to teach the 3 R's, they also need to be classroom stylists, psychologists, referees, artists, entertainers, scientists and tech gurus. And staying up-to-date with the rapid advances in technology is no easy task!
Thankfully, LEGO has developed a range of classroom STEM solutions which not only grow with the student but help teachers to stay ahead of the curve.
Albert Einstein famously said, "I never teach my pupils. I only attempt to provide the conditions in which they can learn", which is the philosophy LEGO Education has taken with their SPIKE™ and BricQ STEM resource kits.
Teachers around New Zealand are popping the lids on these engaging, hands-on learning resources and letting students take the lead when it comes to understanding and mastering complex STEM concepts.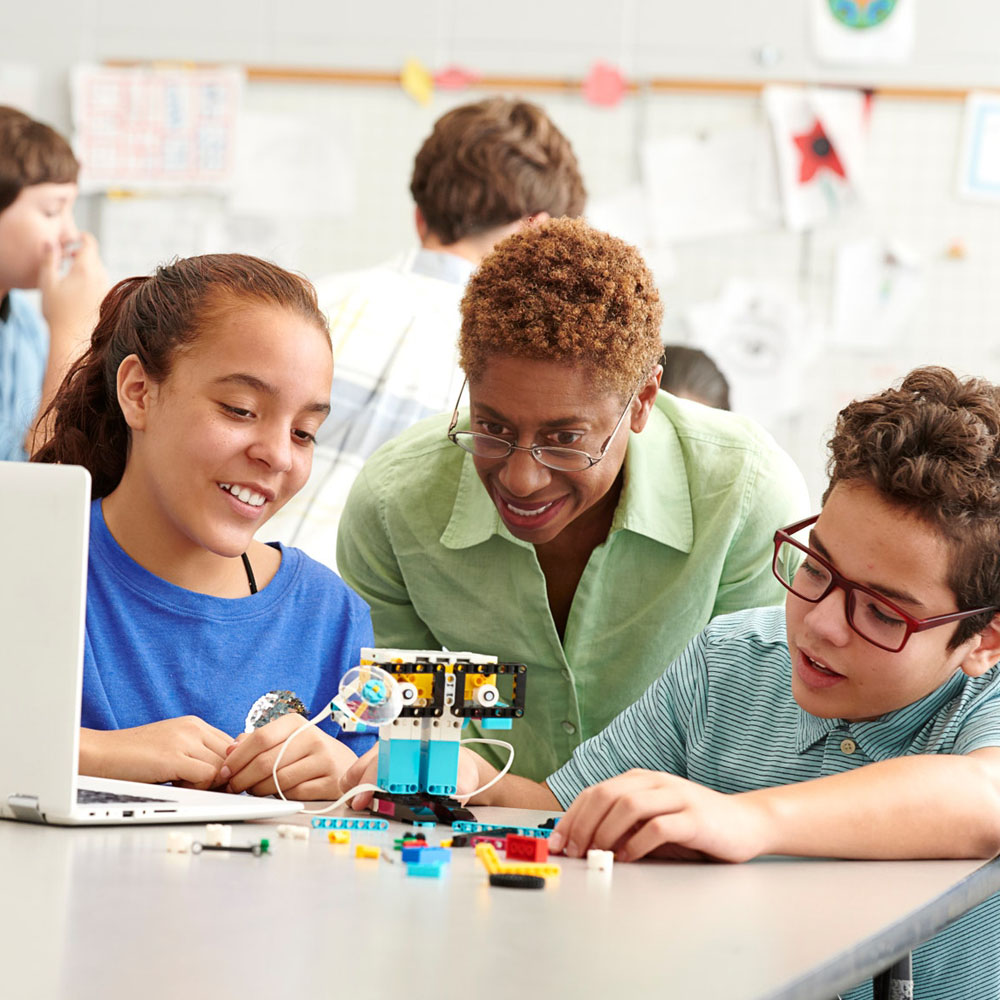 We asked our wonderful MTA community of teachers to tell us why they love using LEGO Education in the classroom. Here's what they had to say…
Encourages inclusiveness through 'serious play'.
"An unexpected outcome of using LEGO Education SPIKE Prime in the classroom was the way my students with differing abilities were brought more closely into the group. They are STEM activities everyone can succeed at using simple visual drag-and-drop coding elements. I set extension activities for students needing more of a challenge then sat back and watched as the group laughed and learnt together!"
Joanne K – Year 4/5 teacher
Supports teachers and promotes STEM confidence for girls
"When we first began upskilling teachers in STEM, they expressed apprehension and would come to PD sessions feeling overwhelmed and daunted by the rapid pace of technology. However, once we started 'playing' and learning together using LEGO Education, they got excited and began to see the value of hands-on STEM lessons for students. To be honest, I think our teachers would be kicking and screaming now if we tried to take it off them! We use LEGO Education products in all our classrooms from Prep to Grade 12 and have seen a real increase in girls gaining STEM confidence. Having early successes in programming means they can see how good they are before they get to the age and stage where they start telling themselves 'girls can't do it'. LEGO Education products are more than 'just a toy'. They're a complete STEM learning solution for schools!"
Justin P – STEM & Digital Technologies coach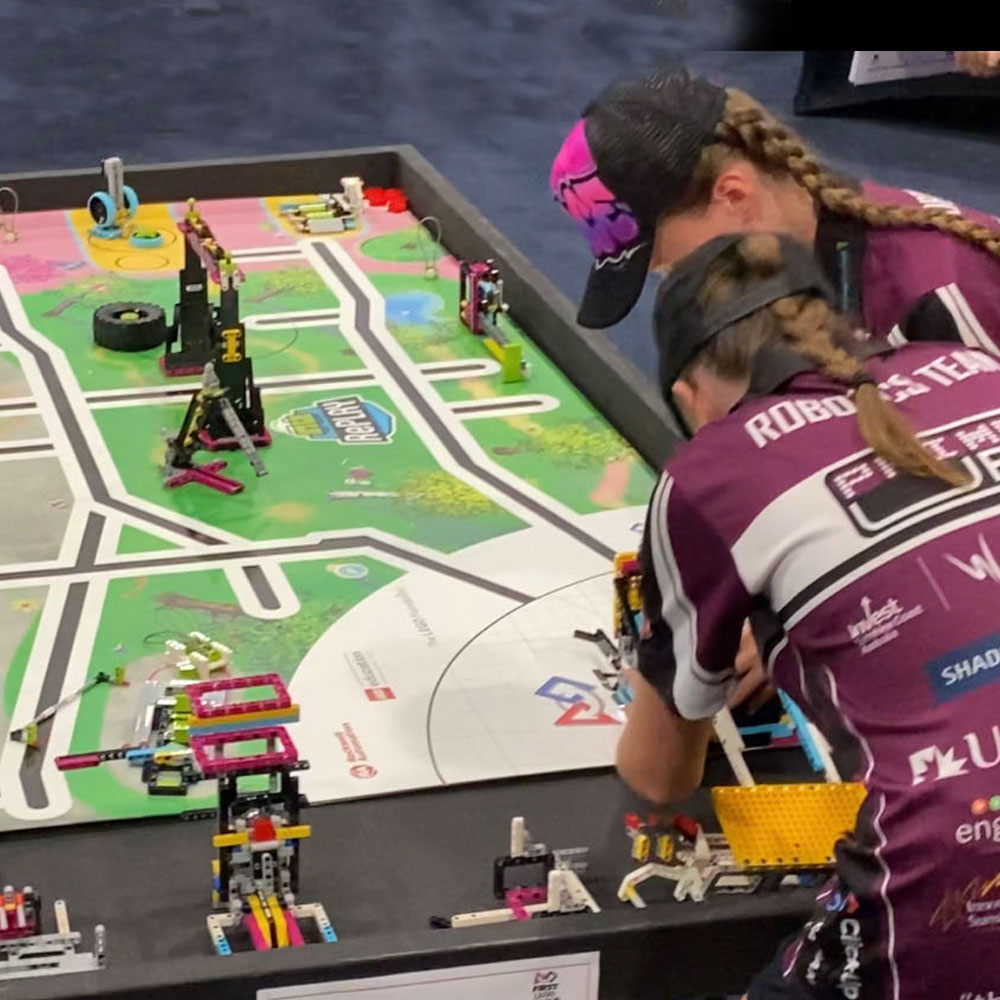 Allows students to lead the direction of their learning
"LEGO Education is a fantastic resource to allow students to show their thinking in a visual and hands-on manner. It truly allows them to be actively involved in constructing their knowledge and their understanding of the world around them."
Clara S – Year 2 Teacher
Gets students actively engaged in STEM learning
"I love using LEGO Education when I teach robotics. LEGO is something that we all share. We used it when we were growing up so students don't need to think about how to put it together. They intuitively know from their past experiences. Using LEGO Education SPIKE Prime, I see students getting totally immersed in what they're doing, and while they're busy thinking about building a robot, they don't recognise that they are also doing a form of numeracy or science or technology. They're just really into doing the engineering!"
Allen D – Primary school Robotics teacher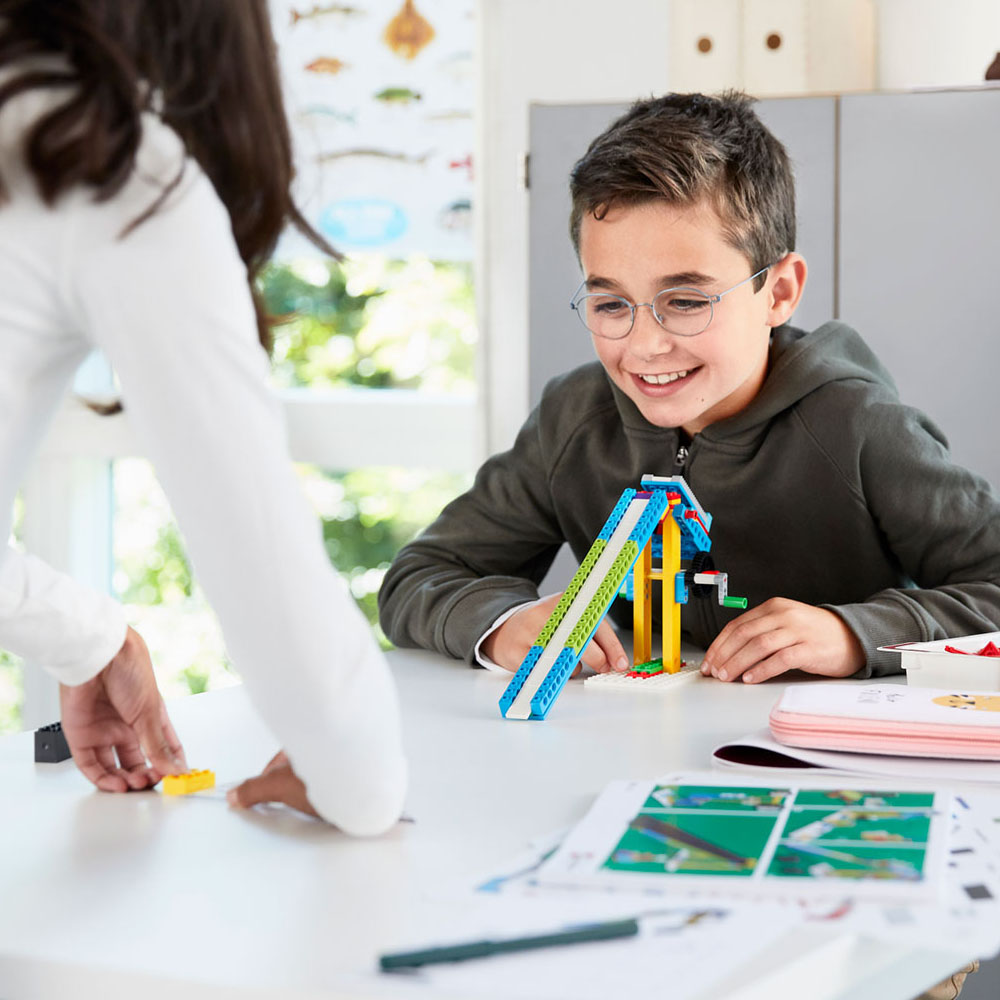 A flexible education resource supported by robust software
"I'm a primary school Digitech specialist, and LEGO Education products make up around one-third of my curriculum. Fair to say, they're fabulous! The flexibility, strength and familiarity to students' own toys at home – it's a match made in heaven! In particular, I've purchased multiple units of SPIKE Prime for my Level 4 classes as they're just great, and the software is a lovely side-step from other programming environments."
Ryan E – Primary school Digitech teacher
Encourages continual learning and exploration for teachers
"I attended a LEGO Education teacher development workshop with MTA to increase my understanding of how to use LEGO SPIKE Prime kits with Year 5-6 students. The quality of the session exceeded my expectations. In addition to becoming more familiar with these STEM resources, I was encouraged to consider how I could modify LEGO Education lessons for different age groups. One idea we have implemented for our younger students is to base lessons around individual elements, for example using sensors for measurement activities. This has helped us get so much more out of the kits. The flexibility of the product is exciting and makes SPIKE Prime an ideal addition to our classroom resources."
Helen M – Director of Curriculum, Learning & Innovation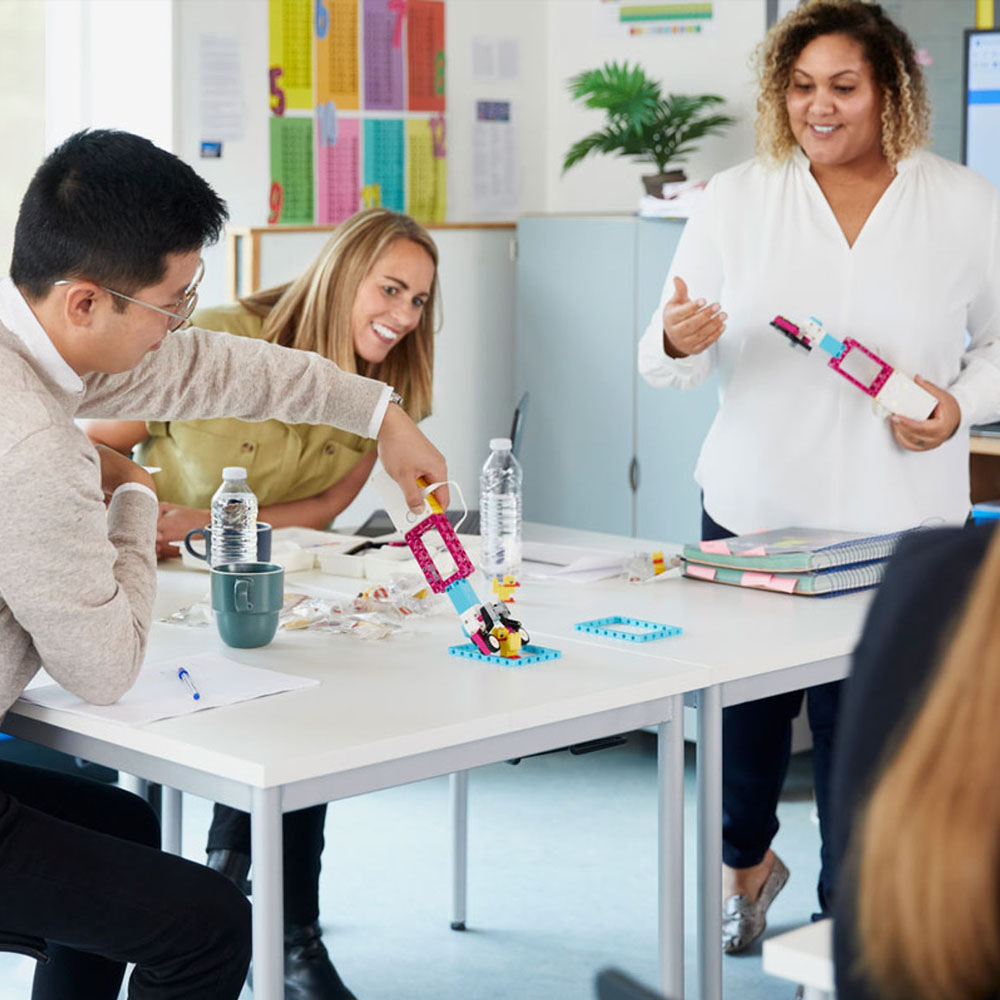 Brings enjoyment, creativity and self-expression into STEM classrooms
"I love how easily LEGO Education incorporates hands-on STEM opportunities for students, while also allowing them to express themselves creatively, regardless of where they are on their learning journey. Students love LEGO. As educators, we bring this love into the classroom. We use all types of LEGO to teach STEM, from the basic familiar colourful blocks for open-ended creativity through to EV3 and SPIKE Prime for robotics competitions. We also love being able to bring our models to life with code."
Michele P – Prep to Year 6 STEM teacher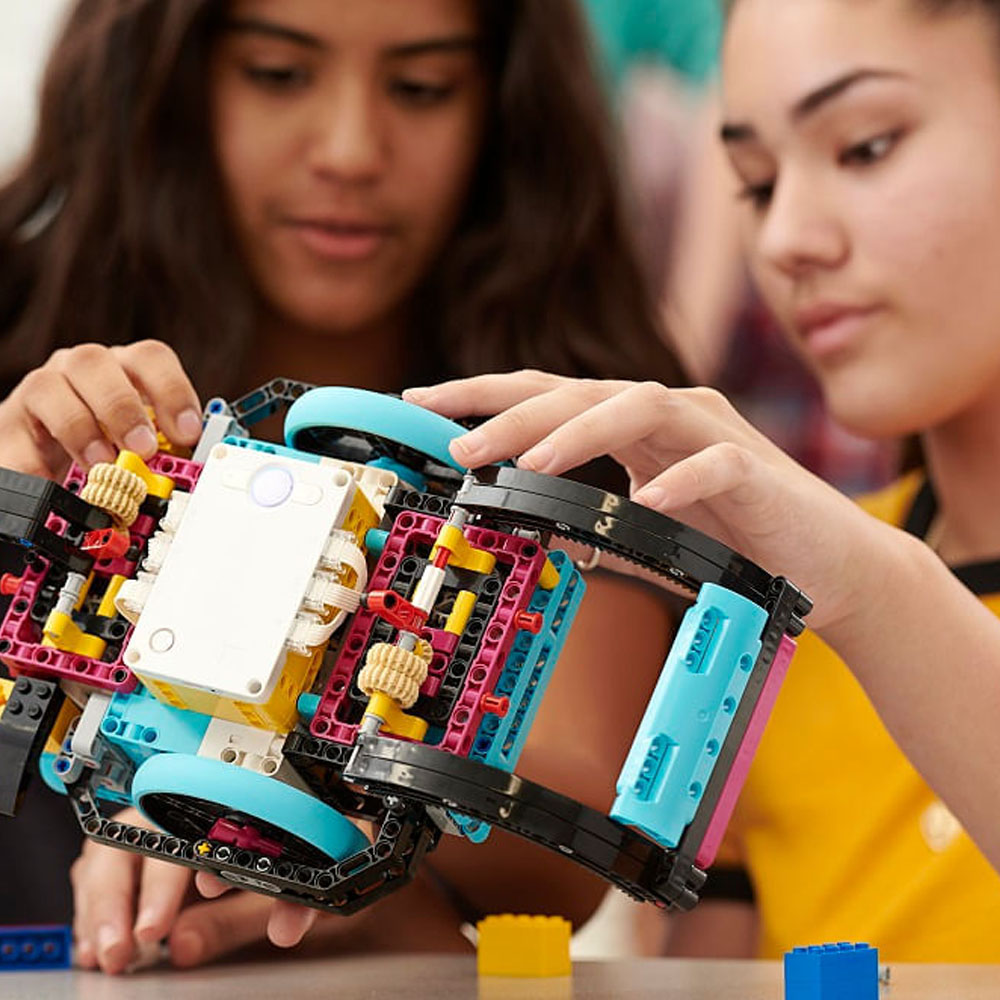 Perfect for students who need a little more time and visual aids to grasp STEM concepts
"Our special needs class operates within a mainstream support environment. The class absolutely loves LEGO and gets so much out of using LEGO Education products to help them understand how the world works. Often children with special needs require visual set-ups to understand and make concepts real. LEGO Education products are absolutely perfect for children who just need a little more time or visuals to help them grasp concepts, or who learn better getting hands-on. LEGO Education products help bring STEM ideas to life for our students!"
Roweena M – Teacher's aide, Disability Support Unit
Develops creativity and supports outside-the-box thinking
"We use the BricQ Motion kits in our classrooms to explore the forces involved with movement, using wheels and gravity to get things sliding or using gears to make legs work. We use the SPIKE kits to make vehicles autonomous, so they are capable of moving by themselves and exploring their landscapes. I think LEGO is a really fantastic tool because it allows students to experience a huge amount of hands-on creativity and problem-solving and so develops creative problem-solving in students. It's really powerful that you can give students a kit, take away the instructions and say, 'What do you want to do with it? How are you going to solve that problem?' And every student is going to come up with a different way of doing it!"
Peter S – Kindergarten to Year 6 teacher
A rich learning experience that students love
"I love that LEGO presents an opportunity for students to be innovative and creative problem-solvers. It's something that you can't explicitly teach children, how to problem-solve. I also like that when we use LEGO Education kits we're just in a facilitating role, we're not doing it for them. Students are presented with problems they have to solve, and you just prompt them with those little questions, 'What are you going to do now? What will you try next?' It's such an amazing learning opportunity and students lap up every moment of it. I've spent a lot of time upskilling teachers and demonstrating how to run technology lessons, and every time I walk into a classroom with a handful of LEGO Education kits the students start cheering and saying, 'Woohoo, it's time to play LEGO!' They love it. And if you can get them so excited at the get-go, you know it's going to be a rich learning experience."
Philippa W – ICT Primary Teacher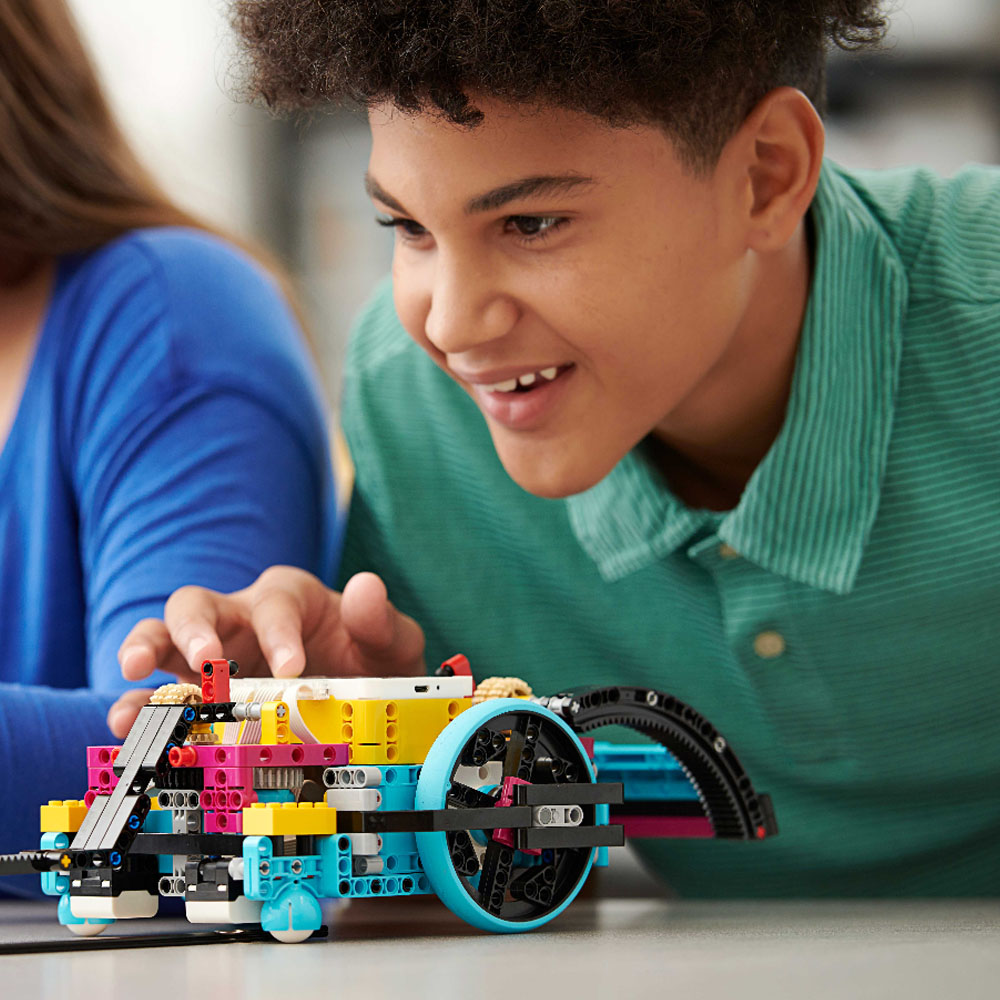 LEGO Education products combine colourful LEGO building elements, easy-to-use hardware and intuitive coding to engage students of all ages and levels, enabling students to get 'hands-on' and develop critical STEM thinking skills.
Teachers are also supported with over 50 hours of ready-to-use, curriculum-aligned lesson plans.
Visit the MTA website for more information on the LEGO Learning System.