Let's talk about learning resources and what makes some of them so popular! Is it the quality, reliability and value for money? Is it their sustainability and eco-friendly footprint on the environment? Is it the play value? Yes, absolutely! But it's also so much more than that.
It's the resources that are also innovative and open-ended. Resources that children use to engage with the world around them, that inspire and invite discovery through exploration.
Resources that nourish a child's senses, that awaken and support their natural curiosity and imagination. Resources that incite wonder and encourage children to question and investigate to find new understandings.
Resources that equip children to develop new skills and build on existing skills as they flourish in a supportive learning environment.
Now that we're all excited, let's take a closer look at some of the most popular learning resources in early years settings right now…
Creatistics Junior Eiffel Art Easel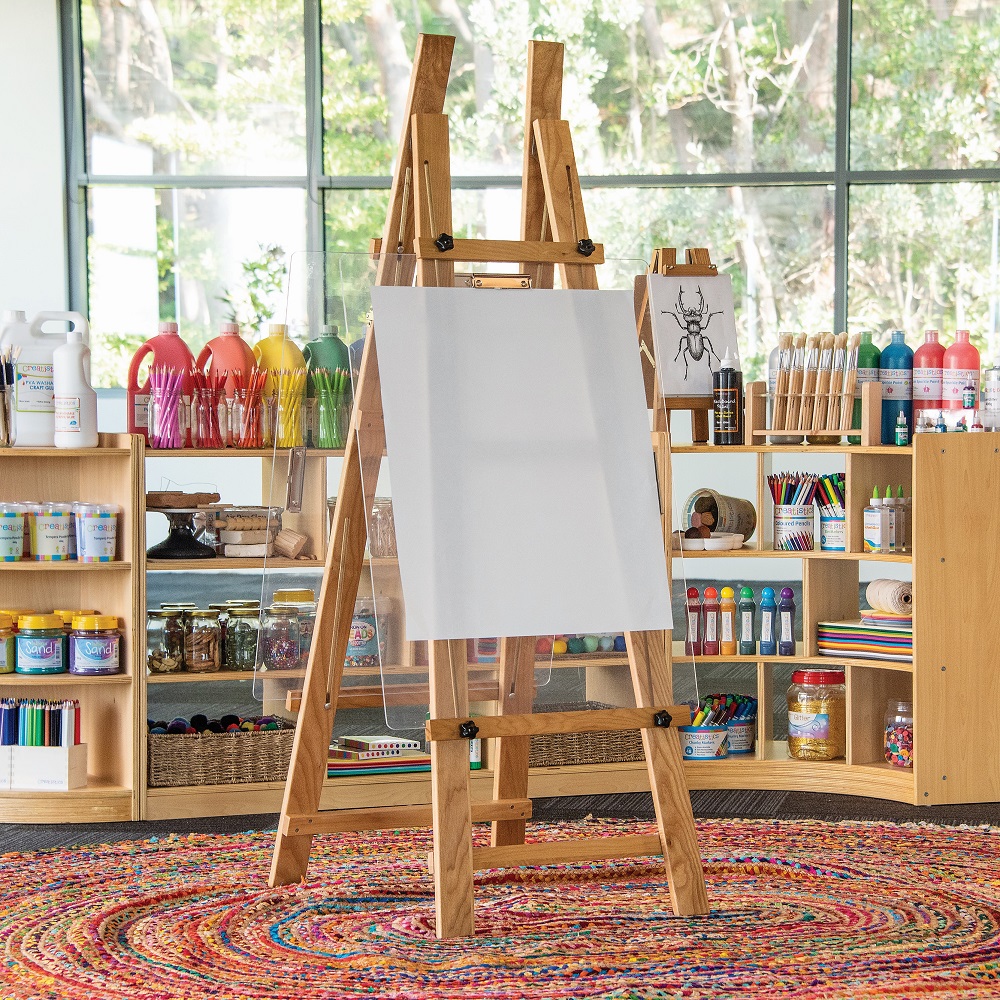 Made from oak hardwood, the Creatistics Junior Eiffel Art Easel brings both functionality and beauty to children's artistic explorations. With their atelier feel, these easels provide children with creative spaces where their self-expression and big ideas can be nurtured.
But educators know that just because a resource might look good doesn't mean it'll last the distance – any resource needs to withstand the rigours of repeated use over and over again, each and every day, and that's why these hard-wearing premium easels remain a favourite. Top marks also get awarded for the Perspex boards and smooth wooden finish that makes wiping off paint a breeze.
See-Through Sensory Balls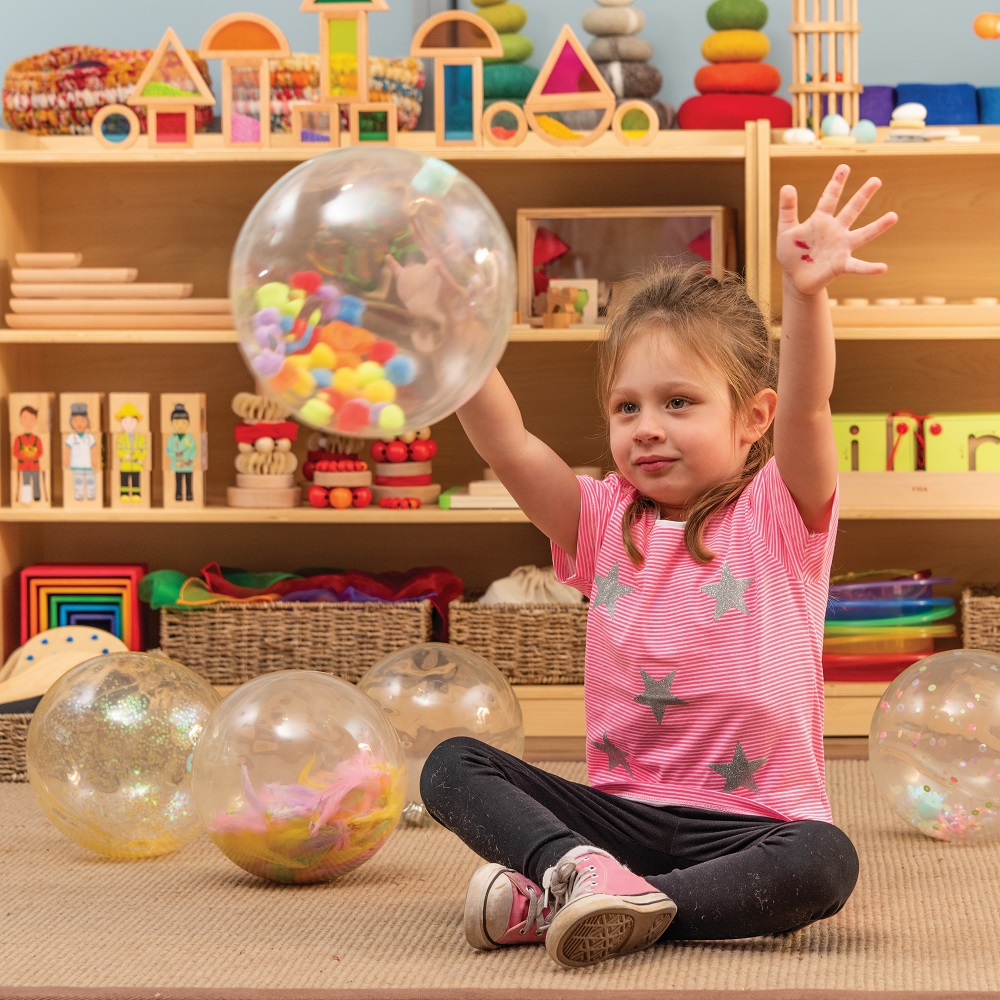 Unlike anything else on the market, MTA's See-Through Sensory Balls provide all the developmental benefits that ball games provide mixed with elements of STEM exploration for endless hours of mesmerising play. From floating feathers to jingling bells, sparkling sequins and bouncing beads, the various treasures inside these transparent bouncing balls offer children a wealth of sensory learning at their fingertips.
Spring-Loaded Drying Rack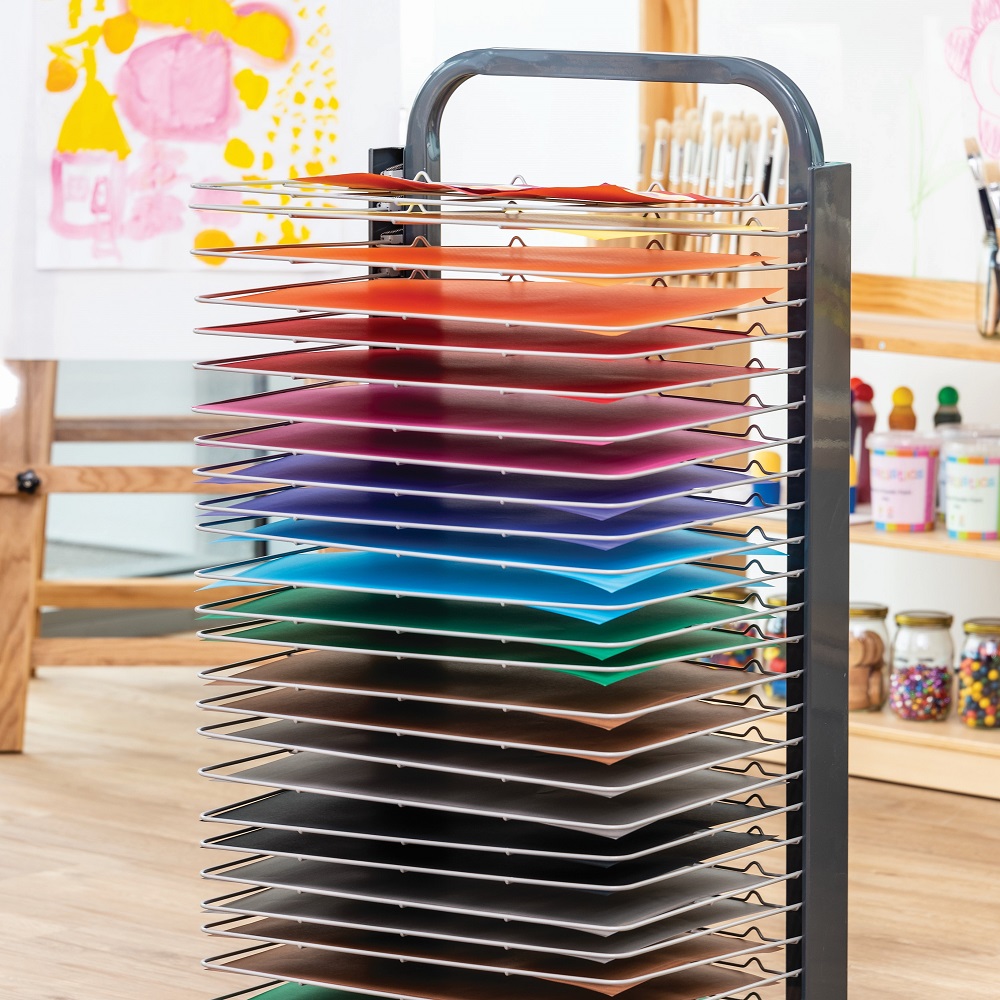 Gone are the days of giant structures taking up the classroom with their hulking presence of dripping paint, always towering over the next activity or right in the way of where you're trying to walk! How many of us have brushed past the day's drying art and craft to spend the rest of the day covered in paint and glitter? Or check on children's artwork only to find them all stuck together?
Not anymore!
That's why these Spring-Loaded Drying Racks are so popular! They take A3-sized paper where artworks can rest flat (no drips!), layered racks (no stuck-together artworks!) and feature a minimalist design (no classroom skyscrapers!) and castors to roll this beauty right out of the way when needed.
Yes, please!
Jumbo Magnifiers with Stand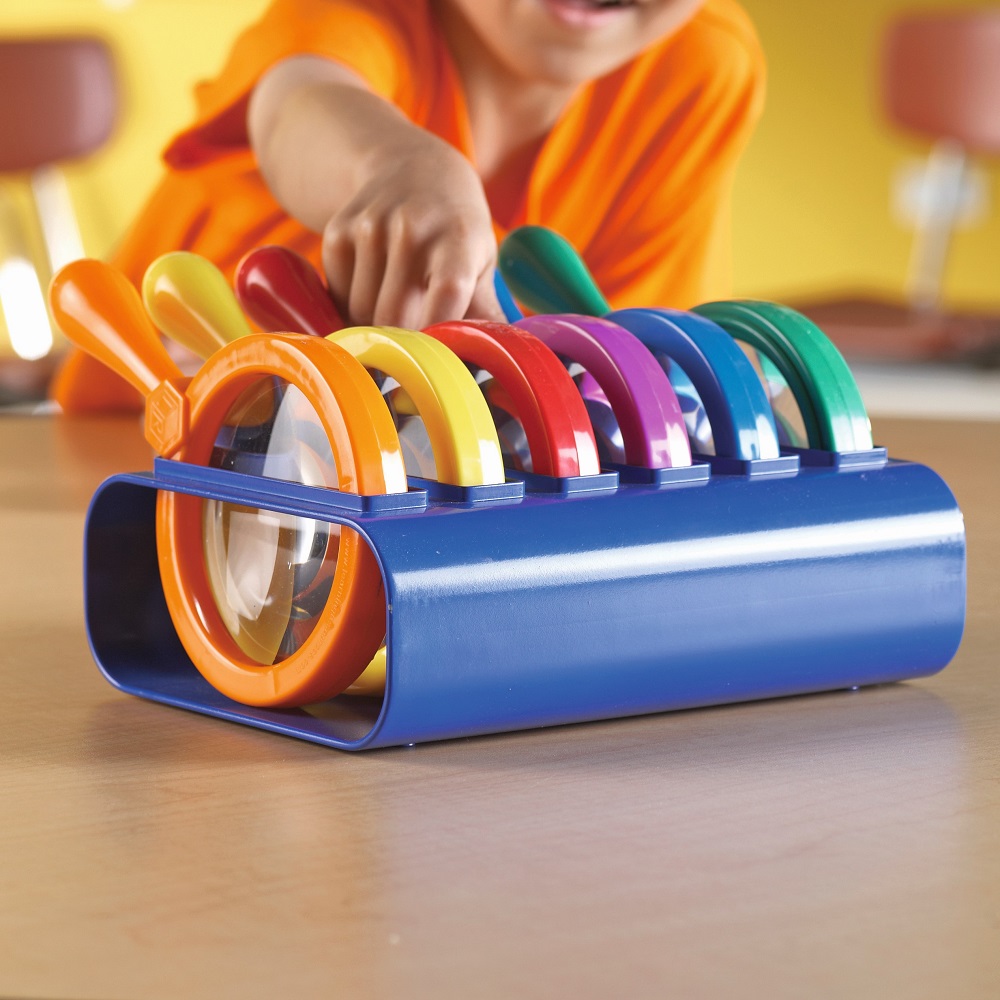 It's easy to see why educators are adding magnifying glasses to their learning environments – both indoors and outdoors. Jumbo Magnifiers provide wonderfully hands-on provocations for children to explore their learning environment. Magnifying tools invite children to engage with their natural curiosity, imagination and wonder as they investigate and discover the world in grand scale magnification.
Seeing objects close up can provide observational possibilities that might have gone unnoticed, leading young explorers to analyse, question, compare and experiment – habits that lead to learning dispositions that will see children successfully navigate their way through their educational journey and beyond.
Little explorers discovering the small things today can lead to scientists making big discoveries in the future!
Max & Rosie Low Feeding Chair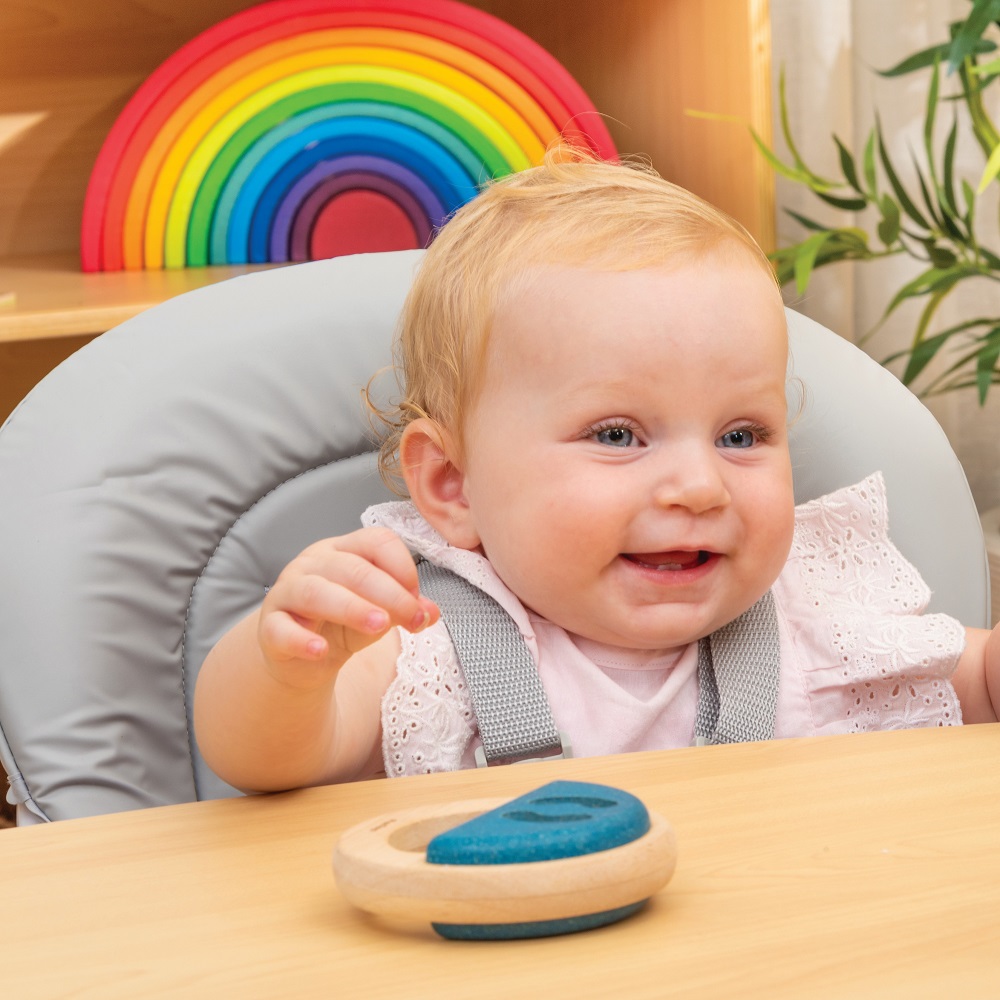 Mealtimes aren't just about meals, and that's one of the reasons why Max & Rosie Low Feeding Chairs are chosen by the education community. The low height of these chairs ensures children feel a sense of belonging at the table, being part of the group where they can meaningfully socialise and engage with their educators and classmates at eye level.
This low 'highchair' is not just for mealtimes; it's a comfortable chair where young ones can interact and learn from each other throughout the day – perfect for engaging with painting and messy play, storytelling and music activities or general exploration and discovery with their peers.
Educators tell MTA they also love these low chairs for their functionality – easy wipe-down cleaning, removable padded cushion and tray, 5-point harness and foldability to store in tight places.
What's not to love!
Translucent Magnetic Tiles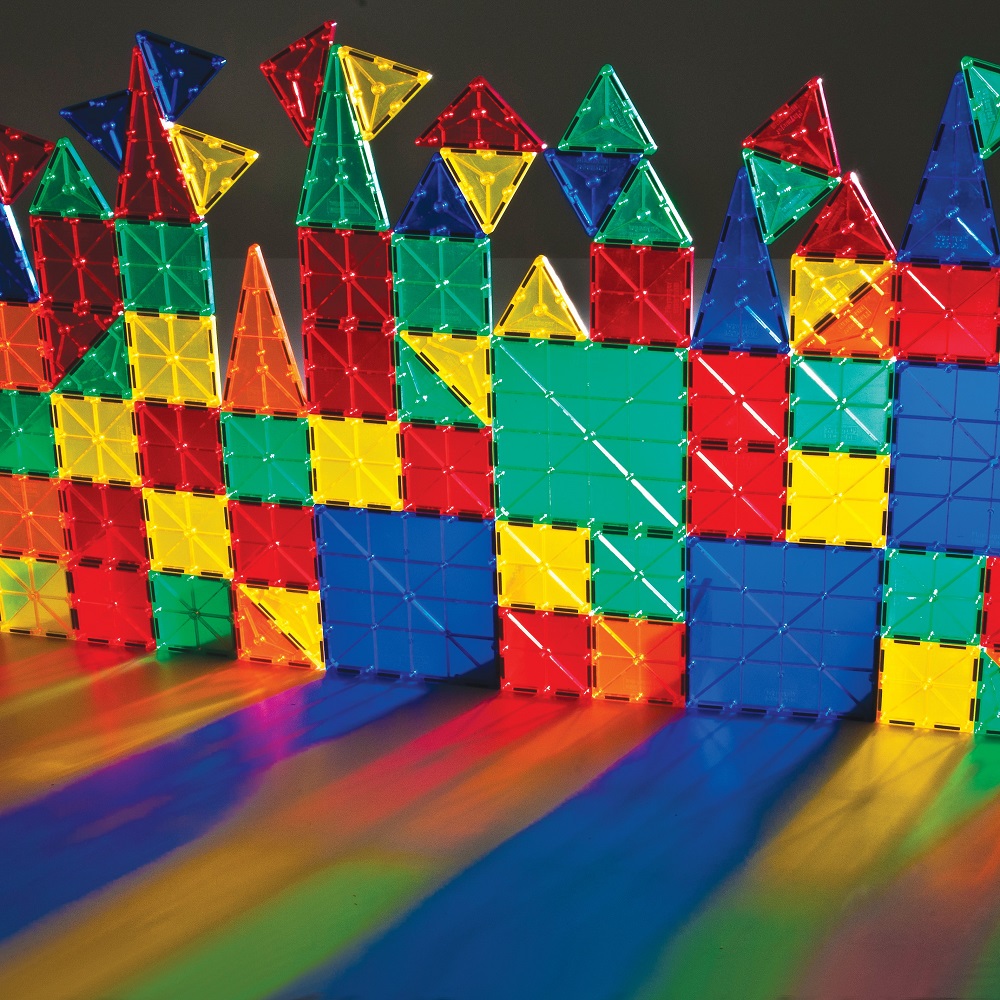 Magnetic tiles make for incredibly satisfying open-ended play and take colour, shape and STEM exploration to a whole other level. If you've ever seen the awe and wonder in children's faces when sunshine flows through these tiles, cascading their bright reflections onto the walls and floor, you'll know why magnetic tiles have made the Most Popular list!
Encourage the development of problem-solving, logical thinking and creativity with 2D or 3D shape building, scientific magnetism experiments or add the magnetic tiles to light panels/light tables or overhead projectors for an explosion of colourful light, shadow and reflection.
MTA's Translucent Magnetic Tiles boast stronger magnets built right into the tiles' construction to ensure a stronger and more durable resource, enabling you and your students to build truly epic classroom structures.
MTA Spaces Hex Tray and Stand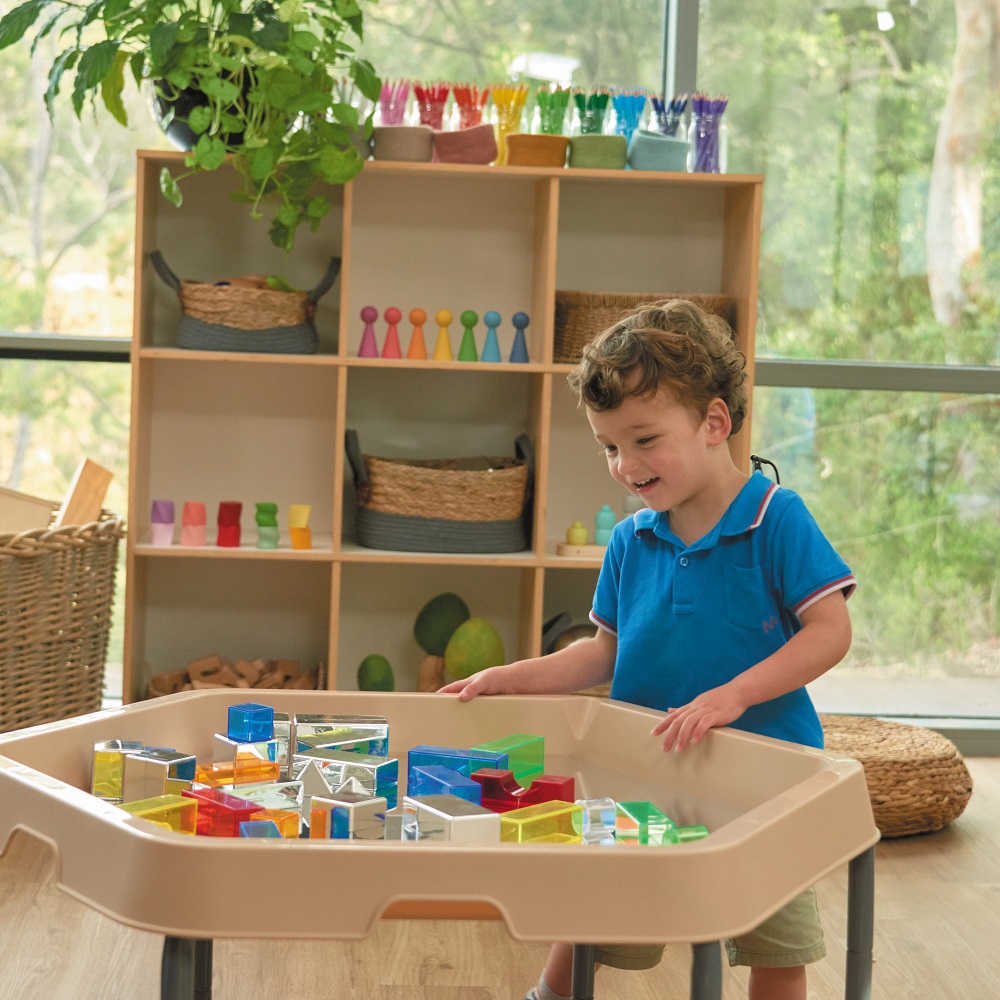 A quick internet search for 'tough trays' will bring up literally thousands of inspirational learning activities for young children – images, videos and how-to guides inspiring educators' classroom set-ups.
But how did this craze begin?
It all started with a builder's mixing tray that protected customers' premises from the messy mixing of building materials – sand, cement, soil etc. These tough yet lightweight plastic trays were quickly adopted as a terrific solution for containing children's messy play with an easy clean-up. A brilliantly functional piece of equipment!
The MTA Spaces Hex Tray and Stand joined the movement as an exclusive and stunning resource to complement learning spaces. Inspired by the unique shape of the honeycomb, these tough trays in neutral tones are excellent for messy play, creating mini-worlds, painting and exploratory play – every day they can be used in a new way!
With the height-adjustable stand, these Hex Trays are suitable for a wide range of ages; the tray on its own is suitable for babies (even from birth), making the Hex Tray an absolute favourite.
Messy play here we come!
Connecta-Mat Exercise Mat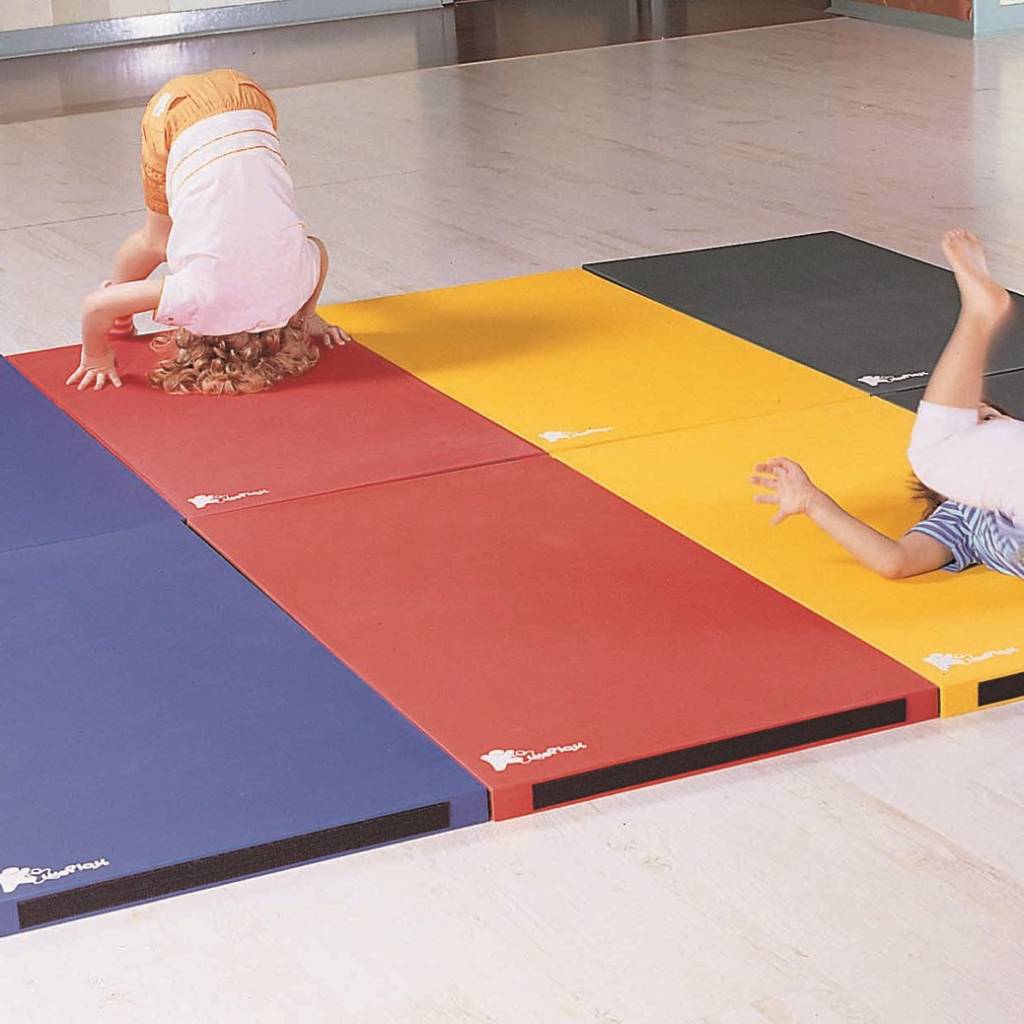 Used on their own or connected together to make a super-sized safety area for children to explore their physical capabilities, the Connecta-Mat Exercise Mats ensure a soft surface to exercise and play, increasing children's confidence while they gently and safely experiment with their full range of movement, improving their proprioception and gross motor skills along the way.
Exercise mats also provide a shock-absorbent base for high-energy activities, protecting children's developing joints from high-impact tension as they explore risk-taking in their movement.
Entirely phthalate-free, the PE foam encapsulated in a durable polyester cover ensures these mats can be cleaned and disinfected as needed – an especially timely necessity in any education and care setting – elevating these exercise mats to even greater heights on safety rating checklists.
Natural Maths Sorting Kit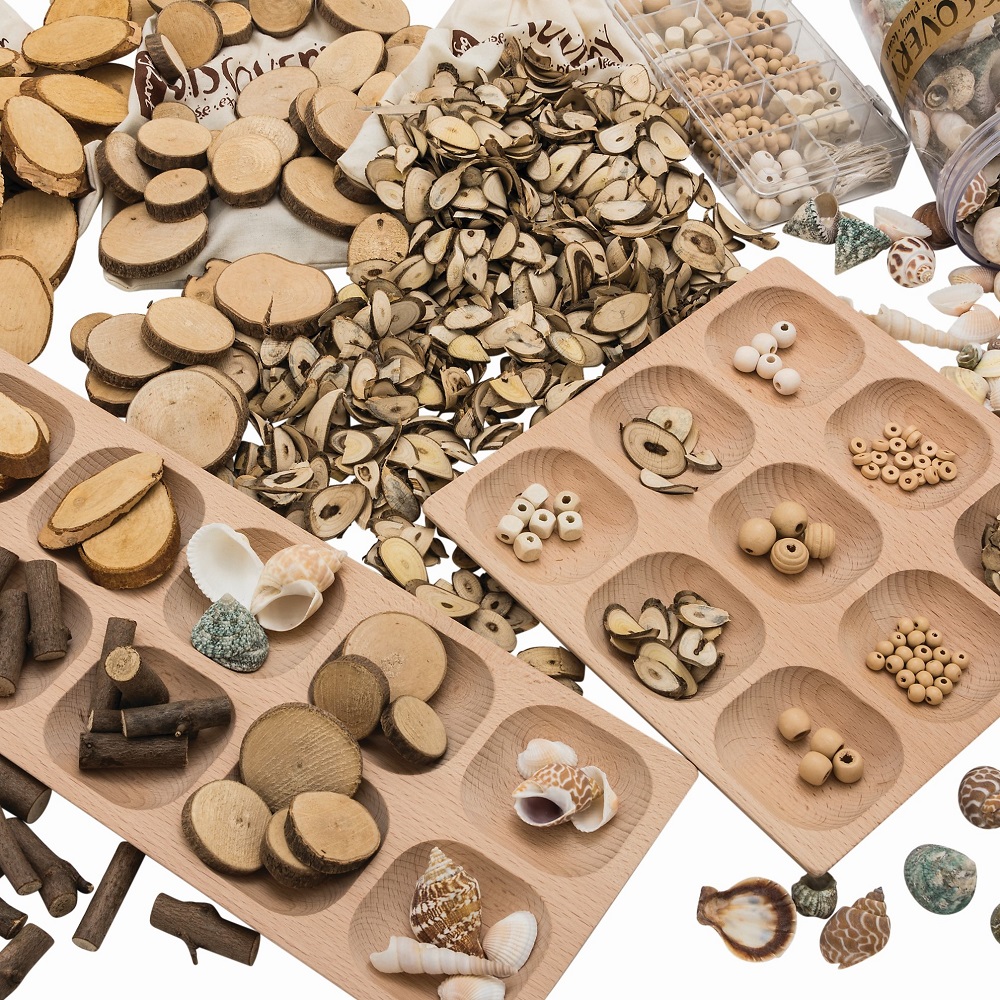 From classifying and comparing sizes, shapes and weights to adding, subtracting and dividing quantities, maths is all around us in the form of natural loose parts! Nature has provided us with an abundance of wonderfully visual and tactile objects to spark children's natural curiosity, inspiring creativity as they explore and discover early mathematical concepts.
Through natural loose parts, children can literally play with maths, investigating the foundational areas of early maths and mathematical concepts and connecting these with the numeracy involved in their everyday lives.
These wooden sorting trays, along with the plethora of intriguing natural loose parts, provide an inviting provocation for children to tinker with maths.
Where will their mathematical adventures take them?
MTA Spaces – Outdoor Play House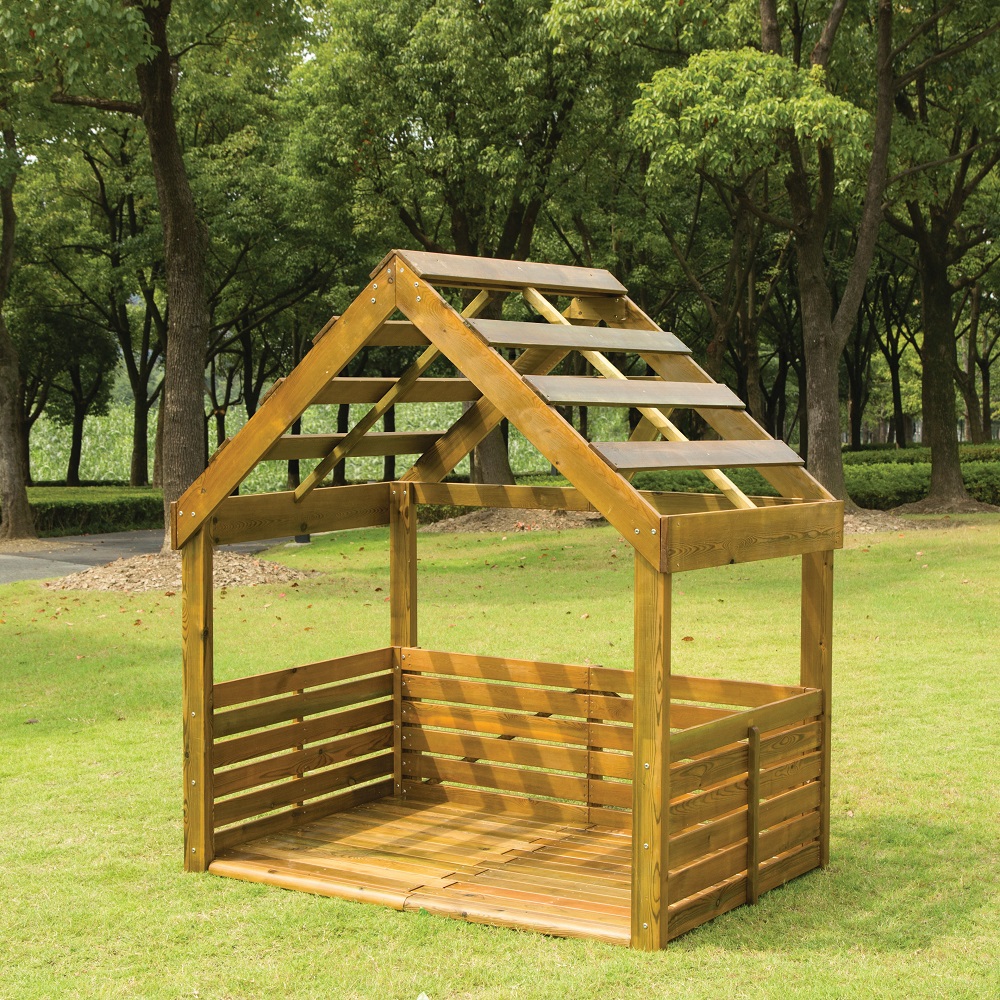 It's the unique combination of the open yet protected sides and back of the MTA Spaces Play House that creates an intimate play space for children that also allows for maximum visual supervision. And it's the open-ended flexibility of this furniture piece that also makes it a favourite – its design ensures endless possibilities. Children can use the minimalist structure to inspire their imaginations with free reign.
Is it a house? A fire station? The local juice bar?
This engaging Outdoor Play House can support children's invitation to play with the addition of props too – blocks and building tools can transform this piece into a bustling construction zone. Comfy cushions, a rug and books can turn the Play House into a snug reading area or quiet nook. Add a little kitchen inside with tables and chairs outside and a restaurant is ready for customers.
What will it be today?
Did your favourite learning resource make the list?
Featured Products
Creatistics Junior Eiffel Art Easel
MTA's See-Through Sensory Balls
Max & Rosie Low Feeding Chairs
About the Author
Penny Groen is an Early Childhood Teacher who has been working in Early Childhood Education and Care settings for 17 years. She has a passion for working in meaningful partnerships with families and communities, providing a responsive and engaging curriculum where everyone feels welcome to contribute. You can see Penny's interest in the natural world with all the weird and wonderful experiments growing both inside and outside the classroom. Penny is also known for equipping children with the tools to explore their interests and celebrate the discoveries each day brings.