Halloween is such a fun time of year for spooky crafts and activities, with plenty of opportunities to bring out children's creativity and imagination. From dressing up in costumes and decorating the classroom or home to scavenger hunts, and arts and crafts, there's something for everyone to have a wickedly good time! Read on for some quick, easy and festive Halloween projects that will have you howling!
Paper Bag Monsters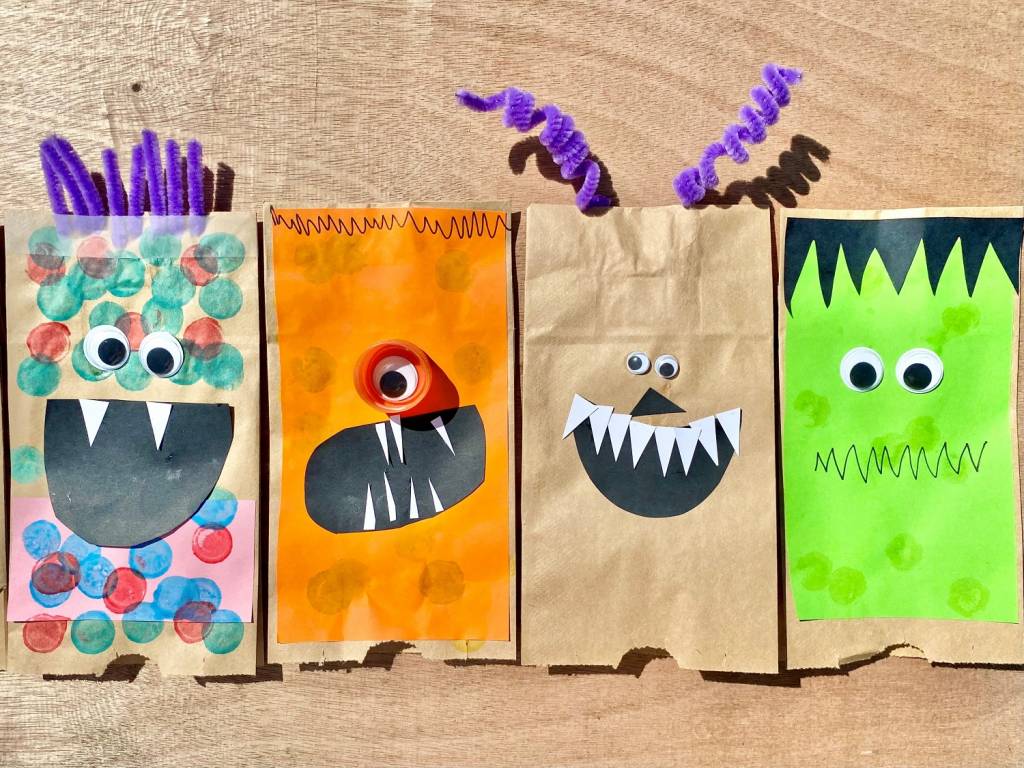 Paper bag monsters are a versatile craft experience for children to let their imaginations run wild! These plain bags can be decorated in whatever wacky characters come to mind, with children freely exploring the open-ended materials offered and choosing to use them in their own wonderful ways. Add language and storytelling to the experience by creating storylines with their characters or find a cosy spot for children to engage in spooky monster puppet play when their paper bag creations are dry.
Featured products:
Paper Bags 
Dot Markers 
Jumbo Creations Box 
Paper Shapes 
Ghost Pencil Toppers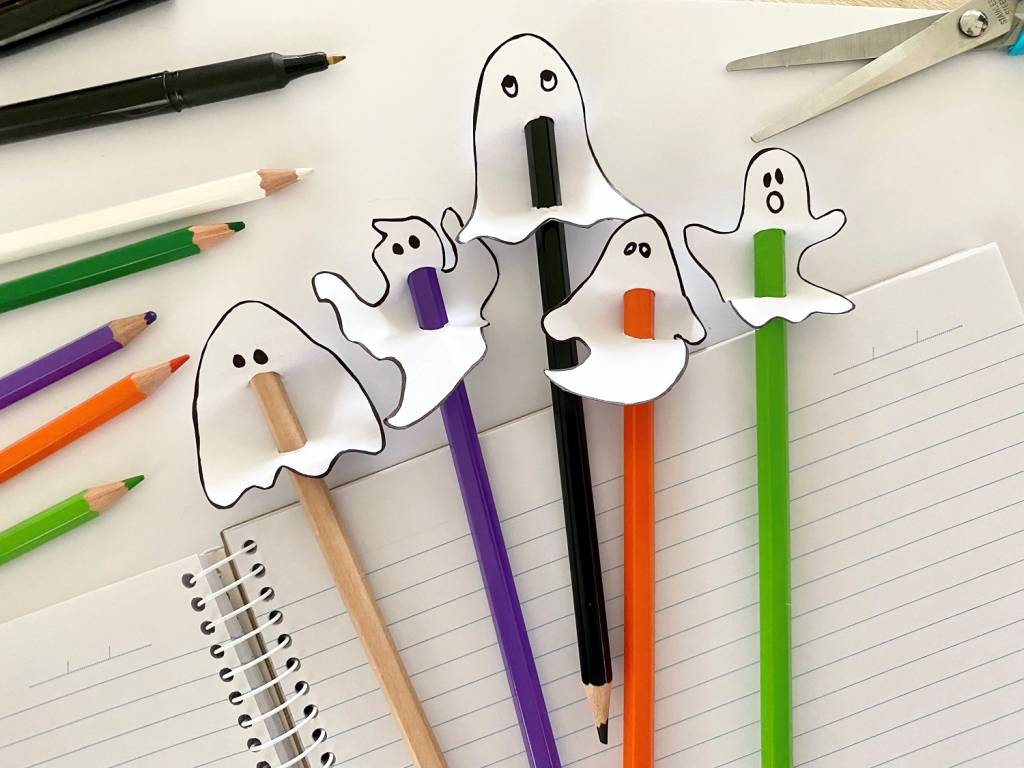 Add some spooky excitement to drawing and writing with these quick and easy paper pencil toppers. Simply draw a ghost character onto thick paper or cardboard and cut the shape out, punch two holes in the ghost and gently thread the pencil or pen through the holes  and abracadabra, your adorably spooky pencil toppers are ready for action.
Featured products:
White Cover Paper 
Coloured Pencils 
Spooky Book Placeholder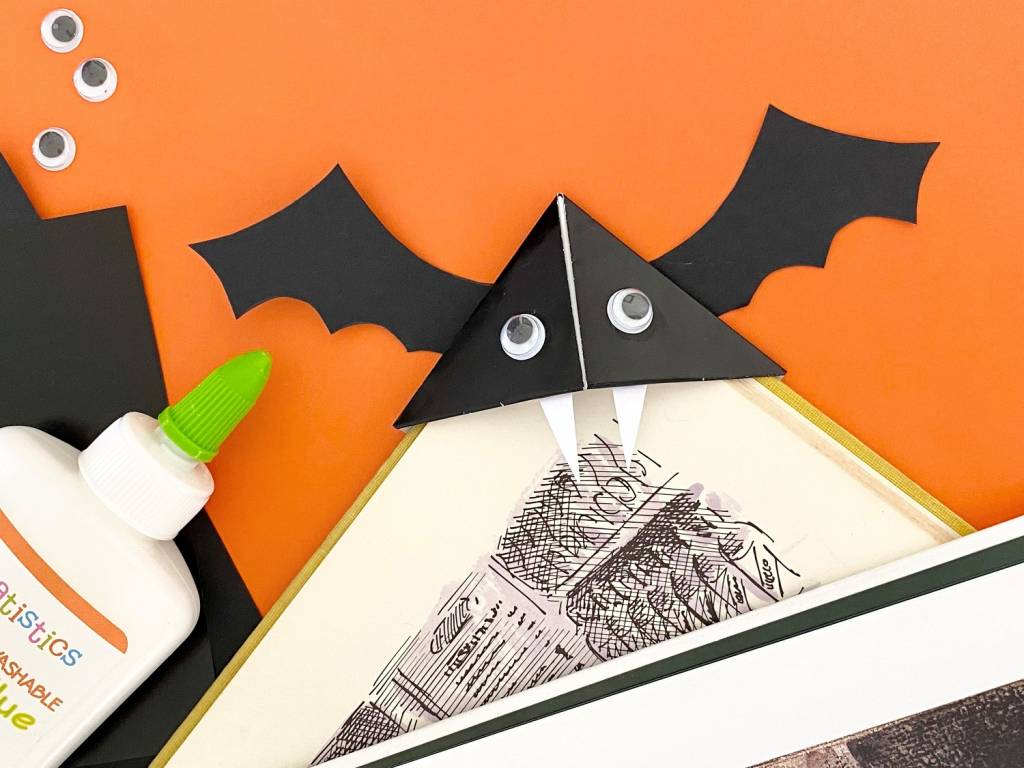 Made from only a few simple paper folds and embellishments, this is one cute creature that's batty about storytime! Grab yourself a square piece of black paper and follow the folding sequence pictured below.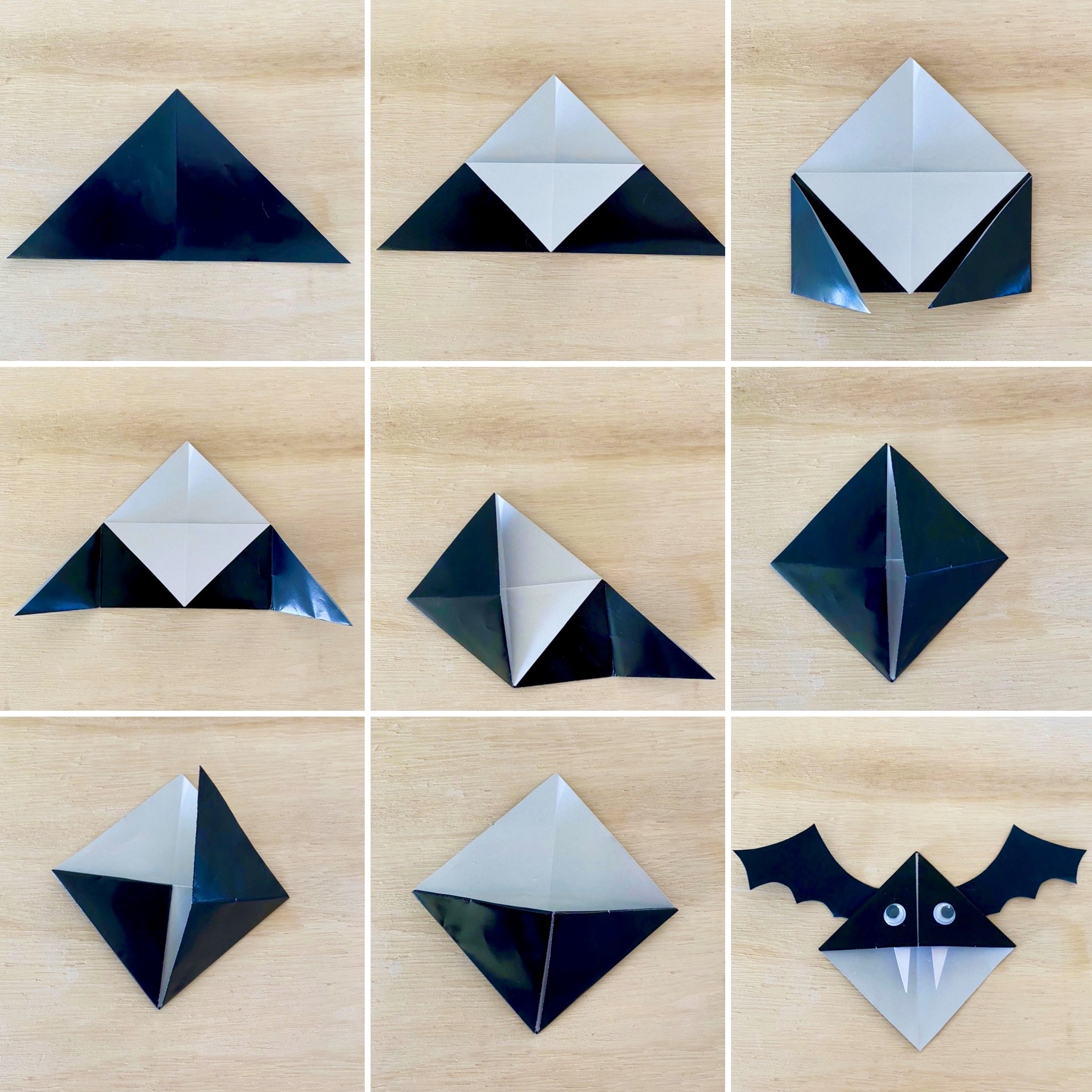 Add some little wings, fangs and joggle eyes, and this adorable spooky book placeholder is ready to join in the reading. Let your imaginations run wild and fold all sorts of fun creatures with a spooky twist – bats, pumpkins, cats, frogs, owls, ghosts and more!
Featured products:
Matt Paper Squares 
Gloss Paper Squares 
Storytelling Pop Sticks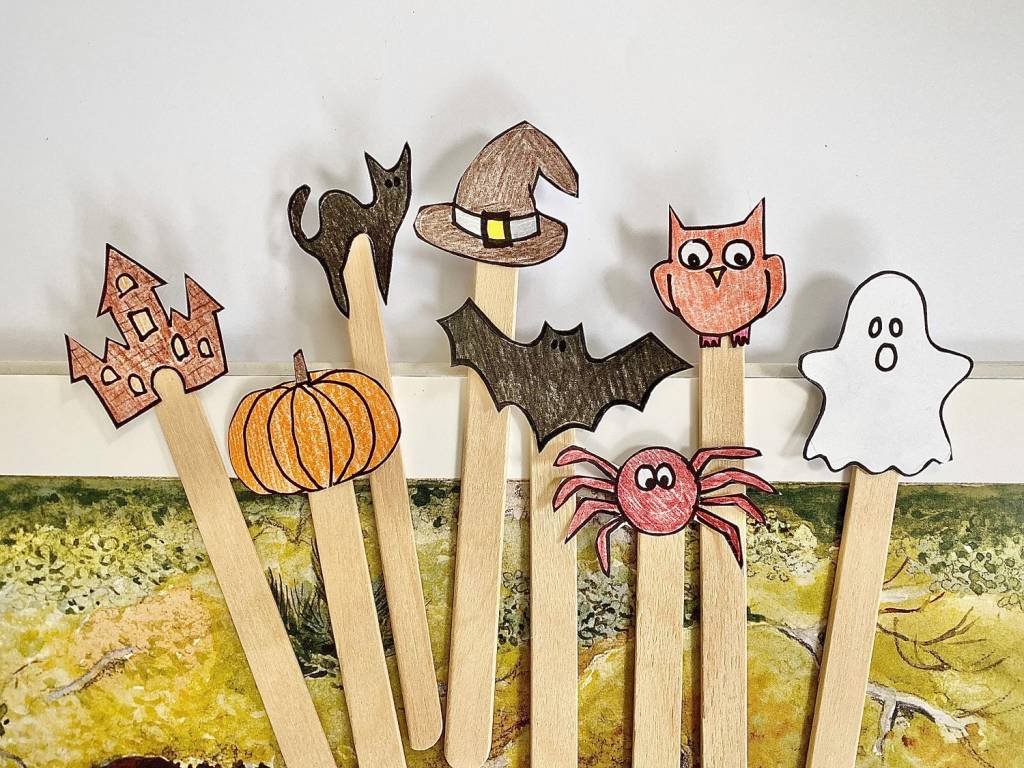 Storytelling is an activity rich in language and communication! It's a time for children to hone their concentration and listening skills, explore feelings and emotions, share their own experiences and learn from others in an interchange of knowledge. Stories can explore aspects of STEM, problem solving, memory recall and provide a place where children can freely express their thoughts and imaginings. We love storytelling!
These adorable props provide visual prompts for children and educators to tell a story. Draw some story characters on thick paper or cardboard, colour them in, cut them out and stick them onto pop sticks (for extra durability, the drawings can be laminated before they're added to the pop sticks). Follow the characters from a favourite storybook or create your own for all sorts of imaginative tales. Once upon a time….
Featured products;
Pop Sticks 
Coloured Pop Sticks 
Coloured Pencils  
Coloured Jumbo Pencils 
Spider Tic Tac Toe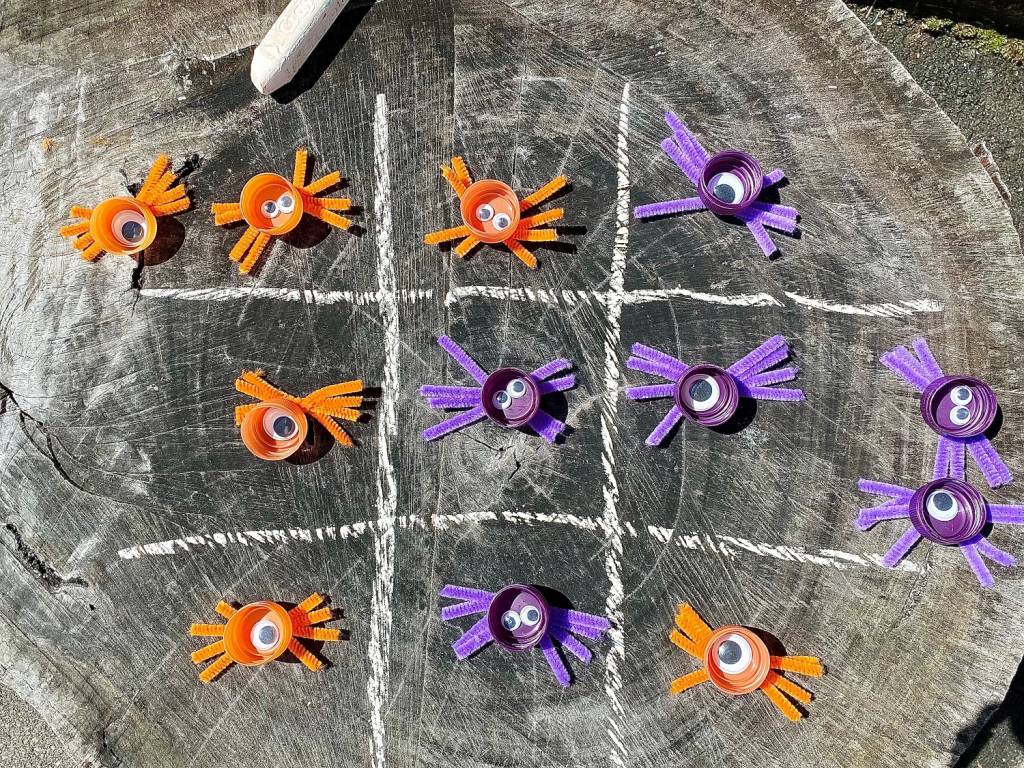 Also called Noughts & Crosses, Tic Tac Toe is a fun and simple game for young children to build maths skills, including counting, predictability, problem solving and special awareness. Taking turns to lay their pieces on the board, whoever gets three in a row, either horizontally, vertically or diagonally, is the winner! This is a traditional game that can be made up with all sorts of odds and ends – to make the game board, use paper and markers or a hard, flat surface and chalk or sticks. To make the playing pieces, simply find four of something that's different from the other player's pieces. We've made spooky bottle top spiders in two different colours, but you could use stones, shells, wood slices, counters etc.
Featured products:
Bottle Tops 
Pipe Cleaners 
Loose Parts Dough Creatures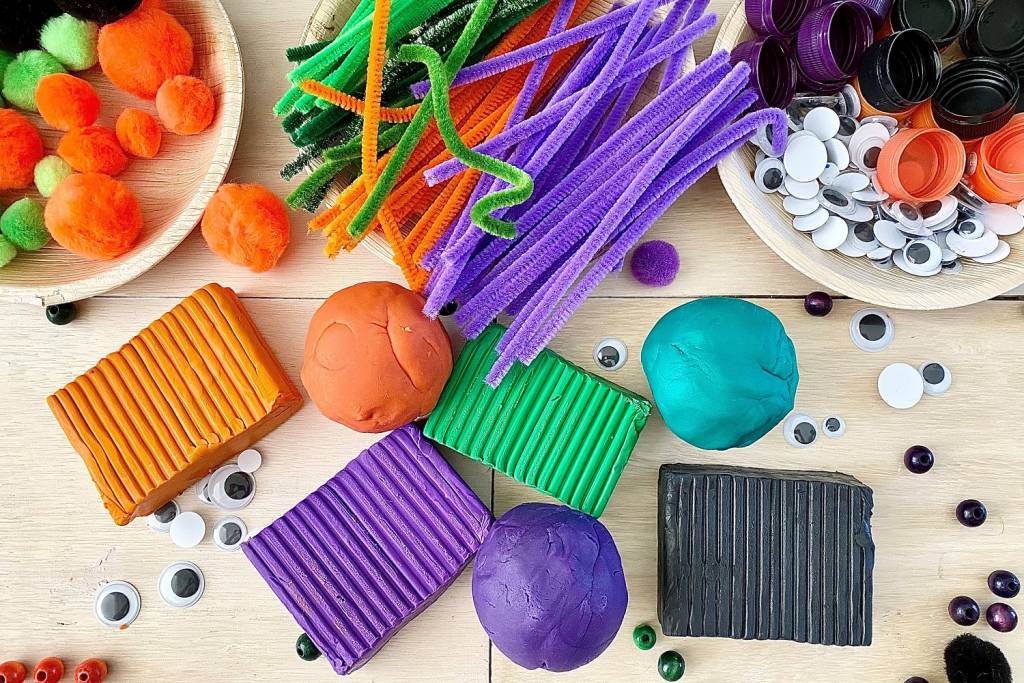 With loose parts play, anything can happen! Children can move loose parts freely, adapting and turning them into anything their imagination desires. A selection of open-ended loose parts makes a wonderfully inspiring invitation for children to explore, experiment, inquire and invent, and with the addition of dough or modelling clay, children are sure to make some fantastical creations!
To make a treasured keepsake that will last, switch the dough or modelling clay for air-dry clay, which will harden beautifully in a day or so, ready to adorn the classroom or live on at home.
Featured products:
Modelling Clay Kit 
Creatistics Dough Kit 
Creatistics Dough Set 
Craft Essentials Kit 
Happy Halloween Bunting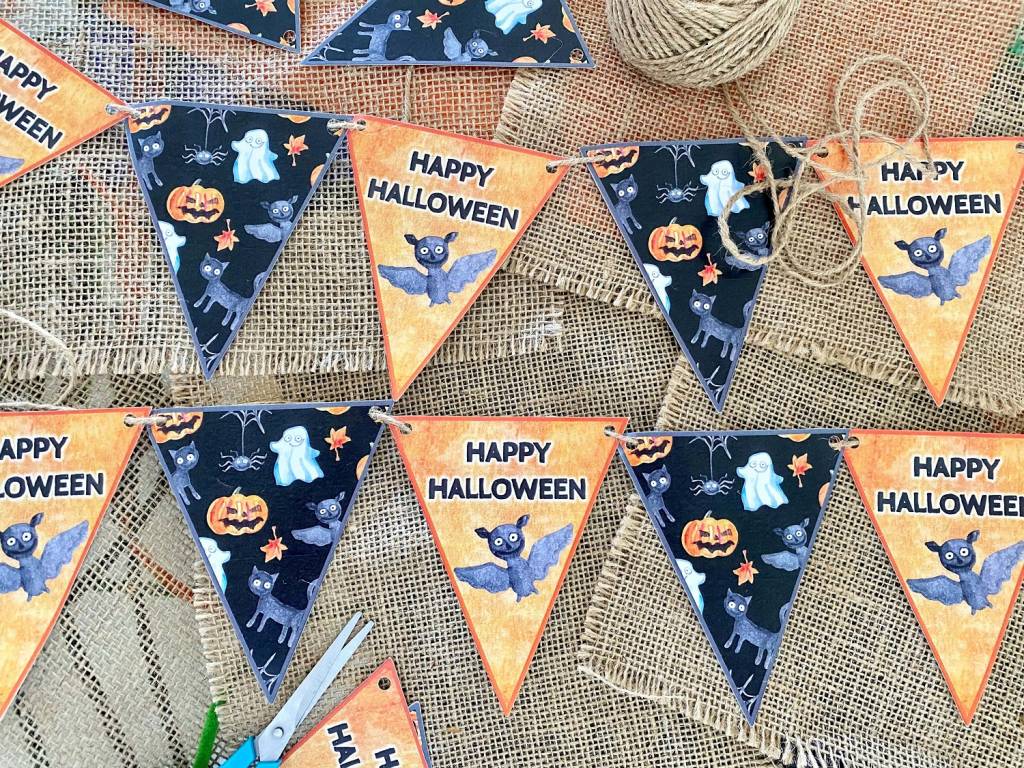 Adorable FREE printable Happy Halloween bunting!
These sweet and spooky characters are sure to bring festive cheer to the learning environment – whether it's the classroom, after school setting, home learning or weekend fun – the finishing touch to any Halloween party is here. Simply print out as many copies of the bunting as you desire, snip out the shapes, follow the hole punch guide and string up your spooky triangle bunting.
No need to worry about waste either. Paper bunting can be saved and reused next year, snipped up for spooky collage art, popped into the recycling or even shredded and added to the compost to make nutritious soil to grow yourself a real pumpkin!
Featured products:
White Cardboard 
Happy Halloween Bunting  FREE PDF Download 
Outdoor Story Stones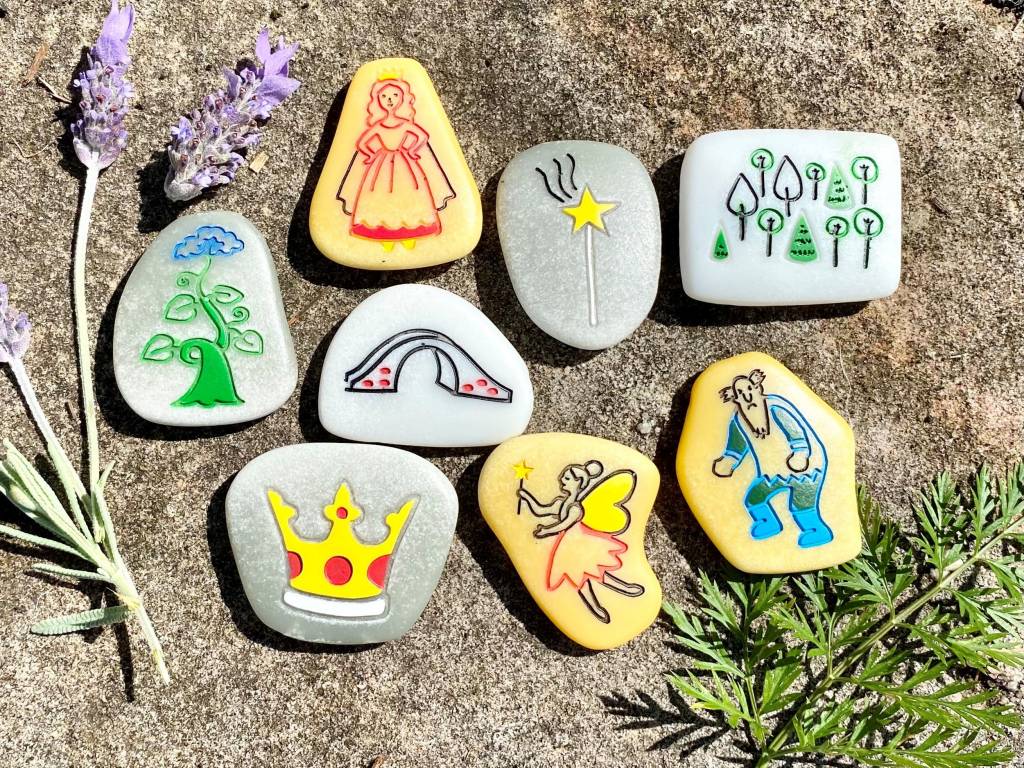 Combine storytelling with the wonder of nature with these adorable story stones. Made from a mix of natural stone and resin, they're built to last the rigours of play outside, allowing outdoor nature play to guide imaginative storytelling. The sights, sounds and textures of the great outdoors all make wonderful prompts for scenes where anything can take place. Story stones can also be made by adding simple illustrations to stones or small wooden branch cuts.
Featured products:
Story Stones – Fairy Tales 
Story Stones – Outer Space 
Story Stones – Under the Sea 
Batty Paper Crafts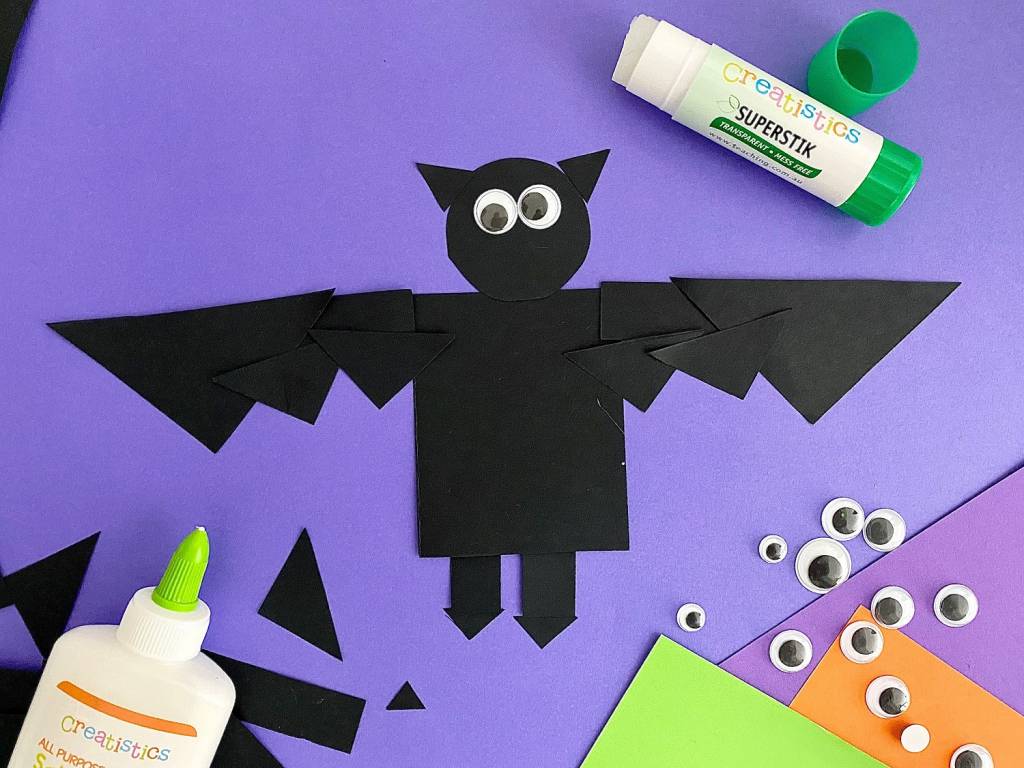 Paper arts and crafts are fantastic for children learning about colours and shapes. Snipping paper is also a fun way to work on scissor skills. Joggle eyes will help bring children's creations to life and may even inspire some spooky storytelling! The paper shape pictures can decorate the classroom or be taken home as gifts to share the excitement of the spooky season.
This activity can also be adapted for different age groups to make sure everyone's safe. Children confident with scissors may like to snip their own shapes out, where younger ones might benefit from a selection of pre-cut shapes to choose from.

Featured products;
Coloured Paper 
Joggle Eyes 
Spooky Fairground Bowling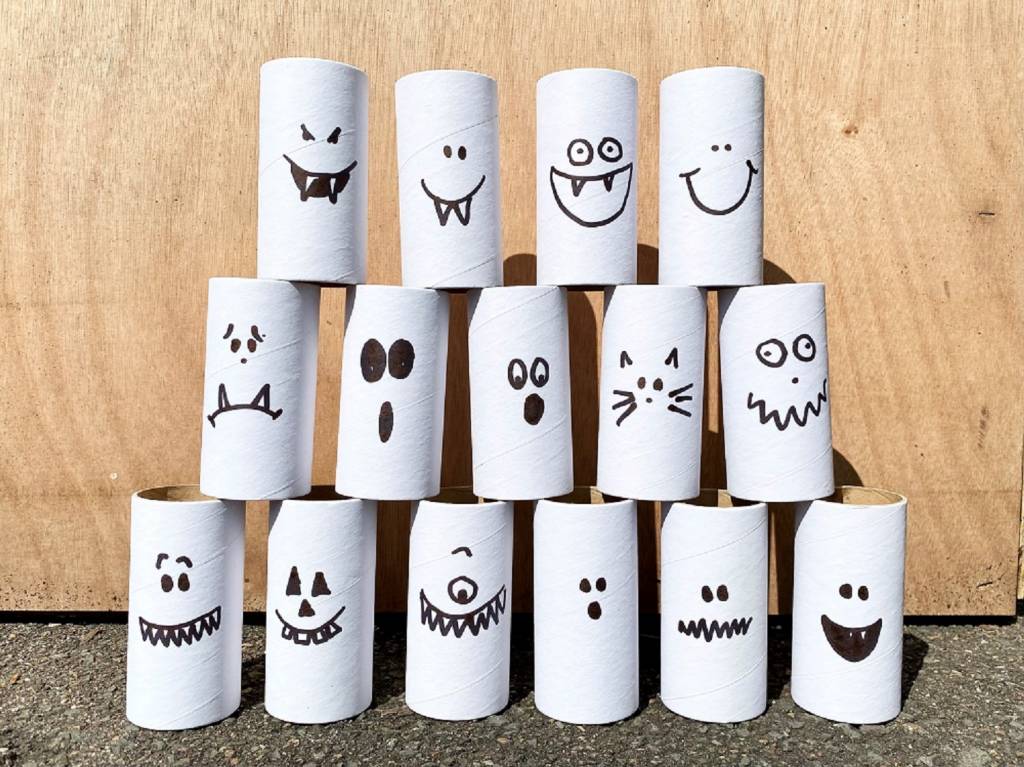 Fairground bowling games are a timeless tradition for all good parties, and this sweet, spooky version is a hoot. Add some wacky faces to sturdy cardboard rolls and take turns knocking them down with any ball you have handy. These ghosty characters look great with plain white rolls or decorated with paint, markers, coloured paper and all sorts of embellishments for endless design options. For older children, numbers can be added for scoring up the total points knocked over for fun maths practice.
Featured products:
Cardboard Tubes 
Craft Rolls 
*All these activities can be modified and adapted to suit different age groups, taking away small parts for children under 3 years of age and replacing them with larger safe parts. Where scissors are used, educators may use adequate supervision to suit the needs of the children or offer pre-cut shapes.
What are your favourite spooky crafts and activities to celebrate Halloween?
About the Author
Penny Groen is an Early Childhood Teacher who has been working in Early Childhood Education and Care settings around Sydney for 17 years. She has a passion for working in meaningful partnerships with families and communities, providing a responsive and engaging curriculum where everyone feels welcome to contribute. You can see Penny's interest in the natural world with all the weird and wonderful experiments growing both inside and outside the classroom. Penny's also known for equipping children with the tools to explore their interests and celebrate the discoveries each day brings.