At MTA, we love listening to you and understanding what you care about in your early learning centre. We know you're juggling a LOT of things – budgets, funding, resourcing, staffing and caring for those little growing minds. Our team has curated a fresh dozen resources for all budgets and needs we think you'll love in 2024. Most importantly, these resources hit the big trends right now: 
Creative play –

o

pen-ended play, role play and creative expression are crucial elements of early childhood learning. Play provides children with opportunities to improvise, imagine, connect, explore, enquire and make discoveries.



Sensory play –

resources that support babies, toddlers and preschoolers to process information through touch, smell, taste, sight and hearing encourage children to learn, develop and grow whilst they're having fun. 



Cultural learning

– understanding our world and accepting different cultures is an important skill for any child. These resources allow children to understand their local communities, as well as the larger world through creativity and play. 



Motor skill development –

Construction resources, puzzles and games are a great way to promote fine and gross motor skills, as well as cognitive skills, such as problem-solving and logical thinking.

 
1. Dot Art Markers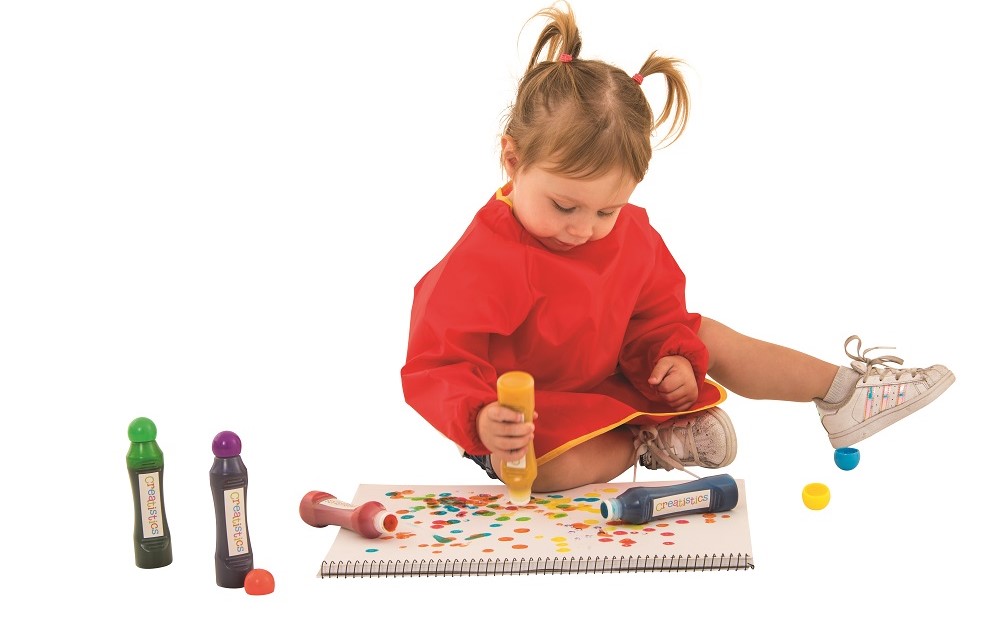 These are a no-mess, water-based, non-toxic paint-style marker that are fun and easy to use and are a 2024 must-have for your art trolley! MTA's Dot Art Markers promote early childhood development and layered learning. Expressive art skills, planning, hand-eye coordination and colour recognition can be enhanced using these markers. Gentle dabbing creates dazzling dot patterns while brushing produces a painted look. Children can mix, layer and blend their paint colours while the ink is wet to create a unique mess-free masterpiece. Just as importantly, these bottles are easy to use with a twist-off cap and splash-free, no-spill bottle.  
Why you'll love: All you have to do is dot, dot, dot to create art!  
Featured Product:
2. Baby Path Activity Kit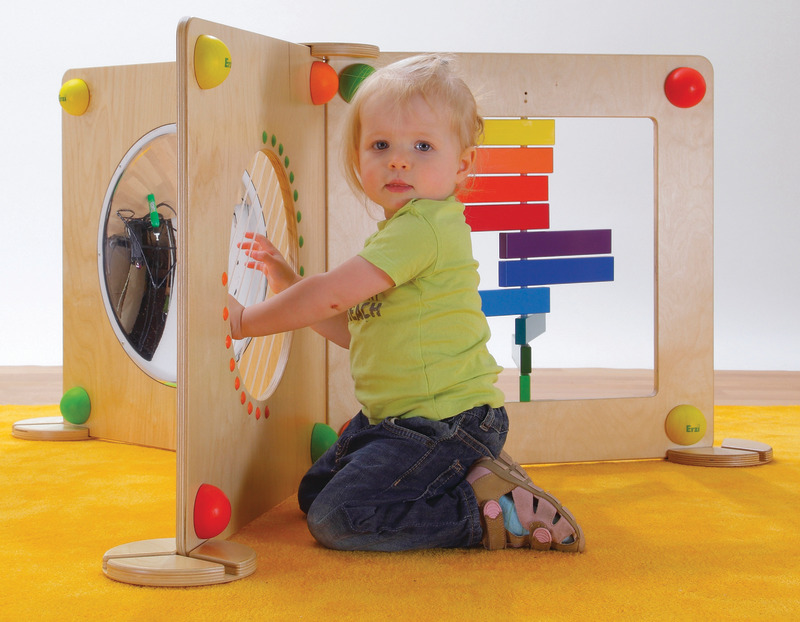 This brilliant Baby Path Activity Kit lets you create an exciting activity centre (or attach panels to the wall) which guides the youngest learners through sights, sounds and tactile sensory exploration. There is endless fun and discovery to be had. With the Colours panel, toddlers learn about early numeracy with size and colour. The colour bars can be turned 360º which adds movement to exploration, providing both a kinetic and a visual challenge. With the Guitar panel, the world's smallest musicians can produce pleasant sounds using strings of different lengths. The Tinkle panel allows the bars of different lengths to chime and create brilliant sounds. (Suits children aged 12+ months.) 
Why you'll love: It keeps curious minds engaged  
Featured Product:
3.  Tell a Story Magnetic Board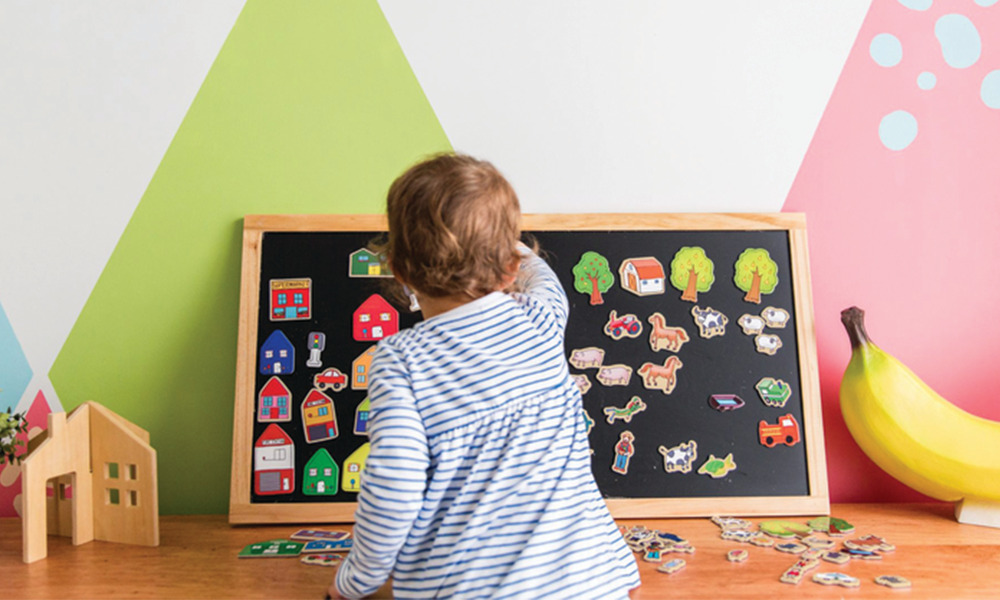 This enchanting Tell a Story Magnetic Board set encourages creative play and storytelling while opening up conversations on the different roles within our community. It's versatile too, with both magnetic and chalkboard options that are perfect for open ended play and role play. With a generously sized hanging magnetic chalkboard as the background, this durable, long-lasting set includes 75 thick wooden magnetic pieces that include a cross-section of people from different ages, genders, ethnic background, professions as well as buildings, vehicles, trees, animals and more. (Suits children aged 3+ years.).  
Why you'll love: It's the ultimate storytelling board to let imaginations soar
Featured Product:
4. Polydron Giant Octoplay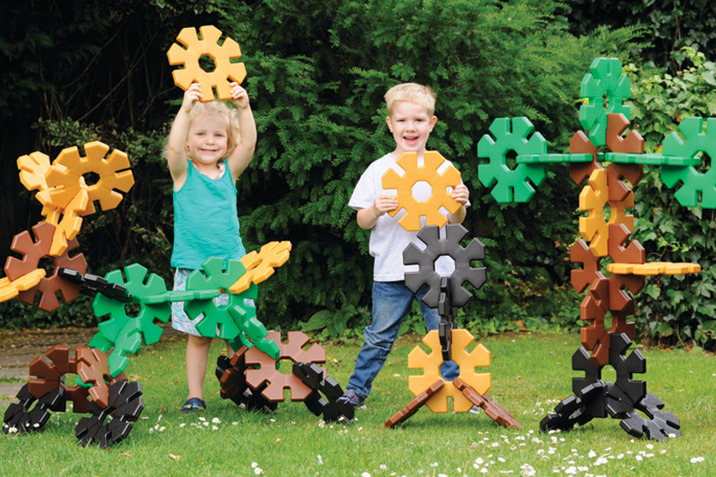 This construction set from Polydron represents giant fun. It's excellent for large-scale constructions, as each of the 40 giant plastic octagons slot together. Watch children build large constructions quickly and easily with these natural-toned giant octagons. Polydron's timeless products have earned the respect of educators and children around the world for over 30 years and are the foremost supplier of geometric construction shapes to schools and early childhood education centres. (Suits children aged 2+ years).  
Why you'll love: Lets children design, construct and problem-solve in a beautifully expressive way 
Featured Product:
Giant Octoplay Construction Set
5.Teachables Rainbow Squares Sensory Pads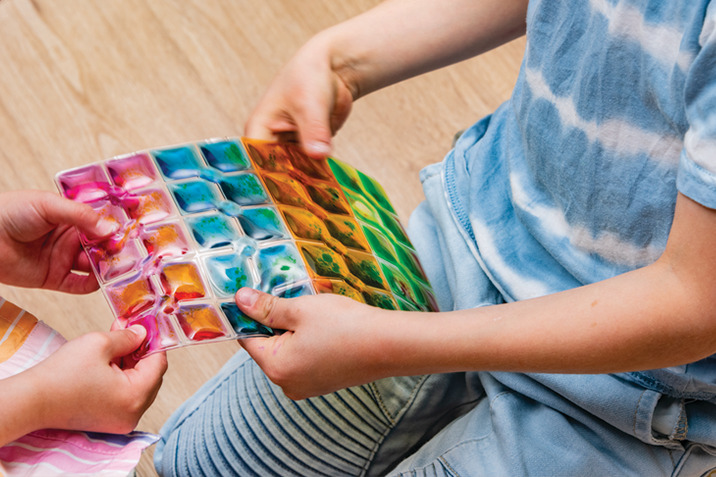 The rainbow has never felt so in reach before! Rainbow Squares Sensory Pads are a fun, sensory resource that can be used on light boxes, or as a calming fidget tool. Children press on the squares and watch the coloured oil move through the coloured liquid squares for mesmerising exploration. These squishy, captivating sensory pads are a wonderful way to support children's creativity and open-ended play. (Suits children aged 3+ years.)  
Why you'll love: Supports sensory learning, calming and creativity  
Featured Product:
6.Giant Emotions Fishing Game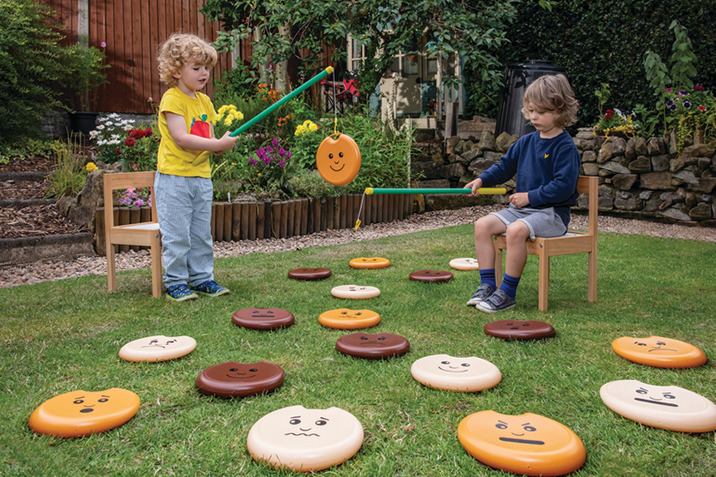 Happy? Sad? Angry? Worried? Encourage conversations and the exploration of emotions with this Giant Emotions Fishing Game. Children hook the discs with their fishing rods and identify the emotion they have picked. Engaging in collaborative play with the Giant Emotions Fishing Game will provide opportunities for children to build on their motor skills and hand-eye coordination while developing critical social skills including empathy. A variety of skin tones in the Giant Emotions Fishing game authentically communicates the values of equality and inclusion authentically in children's play.  
Why you'll love: Encourages exploration of emotions 
Featured Product:
7.Sorting Bowls & Tweezers Set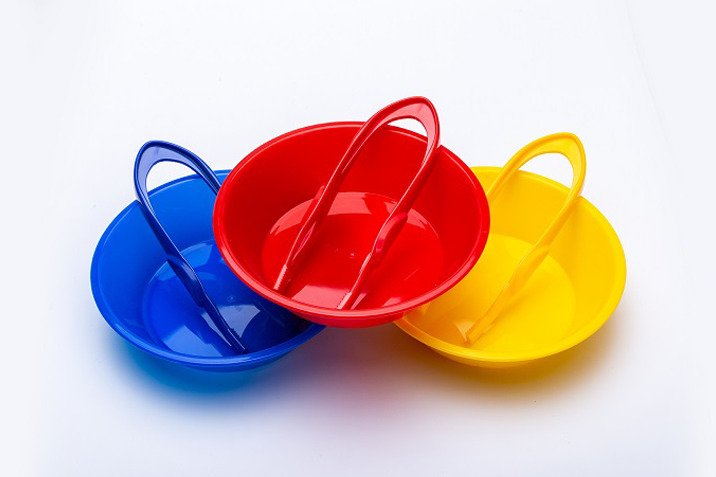 Perfect for hand-eye coordination and sorting skills while improving hand strength, the Sorting Bowls & Tweezers Set consists of six colourful bowls and matching tweezers. The tweezers help develop pincer grasp as well as fine motor skills needed for daily living. By working on grasping, picking up and releasing with the tweezers, children are developing hand-eye coordination. As a result, children become more proficient with tasks like handwriting, drawing and forming numbers. Time to get sorting! (Suits children aged 3+ years.).  
Why you'll love: Lets children sort, classify and work on hand-eye coordination the fun way 
Featured Product:
8.Doron Jumbo Knob Toddler Puzzle Set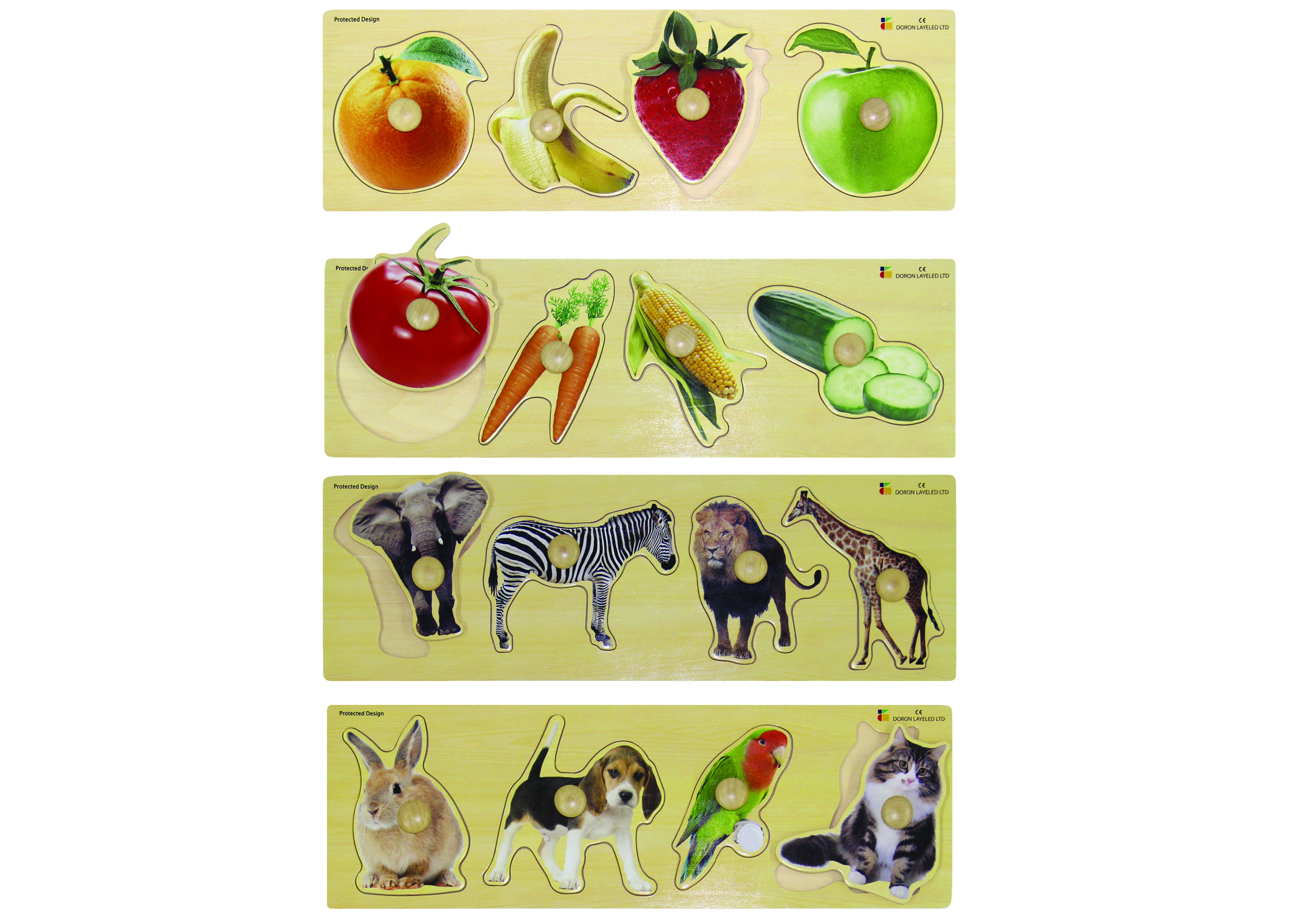 What makes the Doron Jumbo Knob Toddler Puzzle a must-have is its clever and thoughtful design. It's specially designed for young children and those with special educational needs. The extra thick and large pictures are silkscreen printed directly on the wood. Extra large easy-grip knobs make for effortless removal and placing of the pieces. In the set of four puzzles, there are classic themes of fruit, vegetables, wild animals and pets. This puzzle set offers a great way for young children to develop fine motor skills, visual and memory skills and categorising skills. (Suits children aged 18+ months.).  
Why you'll love: It encourages sorting skills and visual recognition  
Featured Product:
9.Percussion Set 
Say hello to a musical must-have. This assortment of percussion instruments will help children make sweet, sweet music. It includes a tambourine, a wood shaker, a jingle stick, a pair of wooden maracas, wrist bells, an egg shaker, a pair of claves, a triangle with striker and a pair of cymbals. It has everything you need to inspire wonderful musical expression, including an educator-friendly plastic carry back with back straps for hands free portability and easy storage. When children play music, it creates a time for the child to be heard, be creative, be part of a group, show listening skills, patience and most of all fun. (Suits children aged 3+ years.)  
Why you'll love: Helps children make music come to life easily 
Featured Product:
10.Teachables Light Box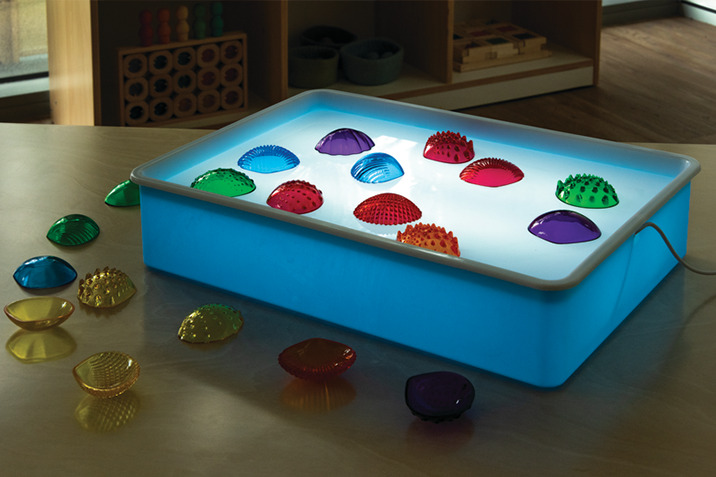 A light box is a must-have for any early learning centre and makes the perfect backdrop for exploratory sensory play. This light box is the perfect size to allow little hands to try different items on the surface and create shapes and amazing light shows. The clever design is not only compact and light, but it also has an outer raised edge to support messy play. It includes a USB adaptor and can be used with mains power or with a power bank.  
Why you'll love: Allows exploratory sensory play to come to life 
Featured Product:
11.Rainbow Bricks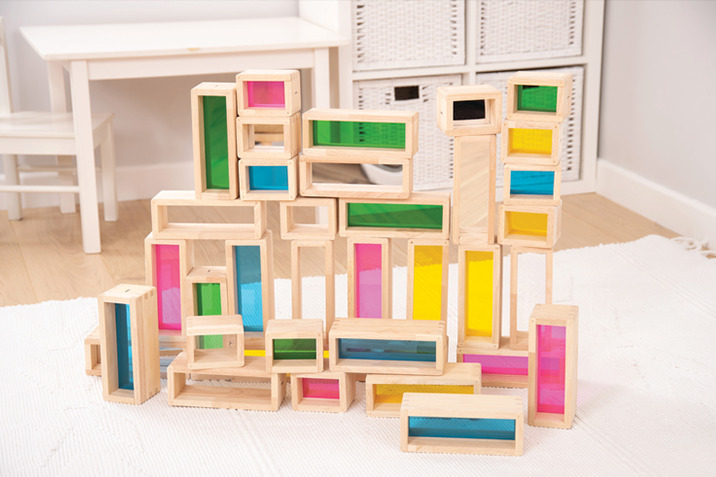 Watch children develop their fine motor skills as they build colourful designs with these Rainbow Wooden Bricks, designed to capture their imagination. Crafted from sustainably sourced rubberwood with a kaleidoscope of colourful transparent acrylic inserts, these blocks offer so many creative possibilities. The natural warmth and tactile appeal of the wood provides a sensory experience that stimulates young minds. With their perfect size and weight, these blocks are easy for tiny hands to grasp. The inserts encourage visual perception and introduce early concepts such as colour recognition and pattern matching. They're also wonderful to use on a light box. (Suits children aged 12 + months.)  
Why you'll love: Visually stunning rainbow bricks captivate little learners 
Featured Product:
12.Stockholm Spaces Play Kitchen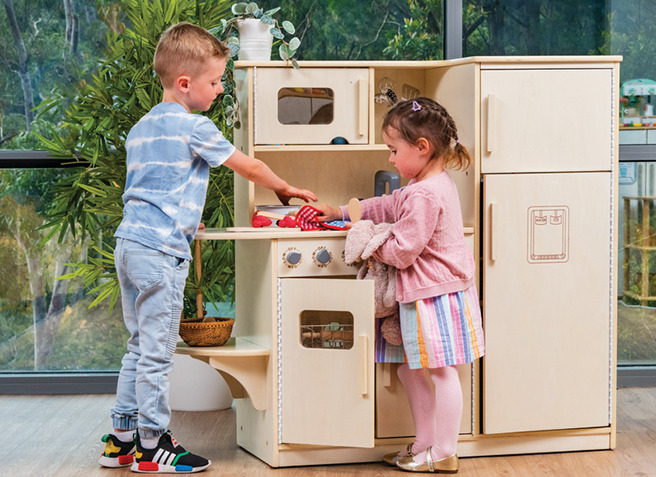 Built to inspire endless kitchen role play, MTA's Stockholm Spaces Combination Play Kitchen includes a cooktop, oven, sink, fridge, microwave, cupboard and benchtop spaces all in one handy unit. It features turning knobs and realistic designs to inspire delicious imaginative role play. The Stockholm Spaces range is practical with an innovative design, made from birch plywood and lacquered for easy cleaning. Many furniture pieces in this range are made from sustainable Forest Stewardship Council (FSC) timbers. This results in an environmentally friendly and sustainable furniture choice for your centre and the environment.  
Why you'll love: This beautifully designed play kitchen inspires endless role play 
Featured Product:
MTA's Stockholm Spaces Combination Play Kitchen
To find out more about these resources, or other MTA resources, talk to an MTA Rep or take a look online. Do you still have funding? Maybe these resources could fall within your centre budget. Here's to a beautiful 2024 in your early learning centre.